Easter crafts using recycled pringles cans – Repurpose Art Challenge #10
A super easy easter craft idea for kids to help make. Repurpose some pringles or similar cans, and use my free easter printable or make your own version. Start by measuring the shape of your tubes, (I measured the tall ones to be 250mm x 220mm), outline the shape on A3 paper, then asked the kids to draw a special picture for grandma and grandpa. Once finished cut out the pictures and taped to secure around the tin.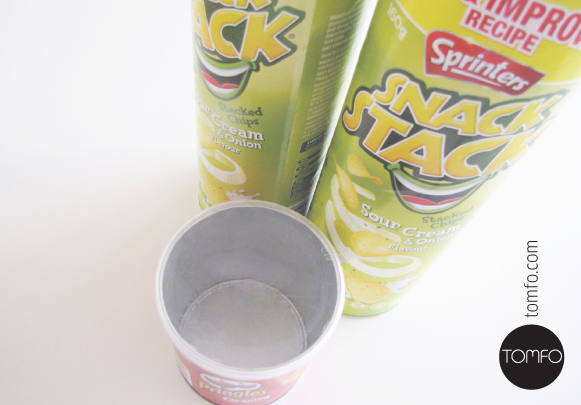 Then fill with easter eggs, (I used 8 – egg shape kind –  per tall container.)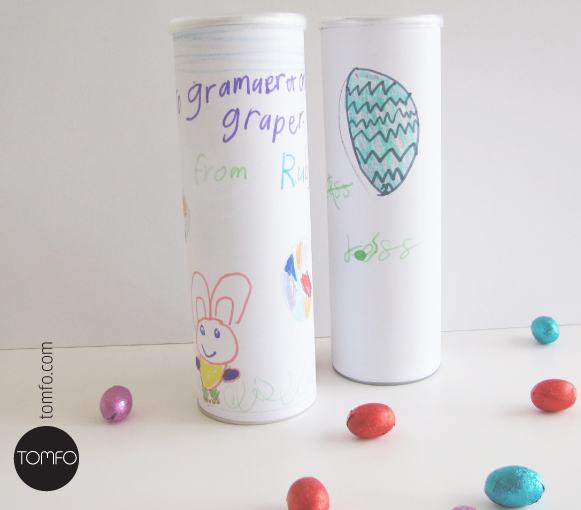 Super cute…. I adore the artwork, love, love the spelling, I think grandma and grandpa will too. Another piece of artwork by the fabulous Ruby and Jess, so easy to make… plus, I got to eat the pringles, bonus!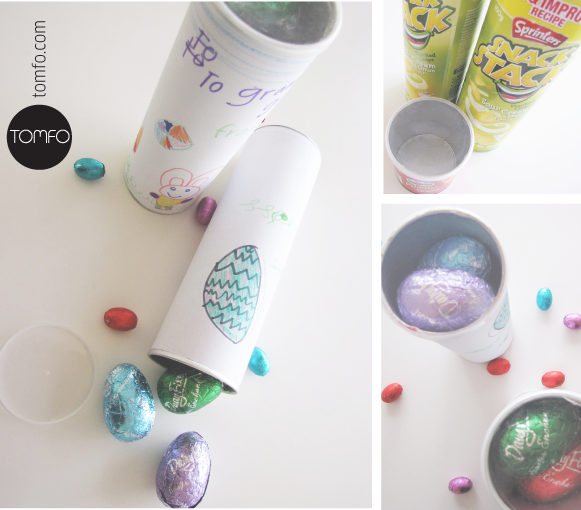 My little guy didn't get into the drawing that day, so I scanned in a some blow paint art we did and added a bunny face so we could make one up for him too. I used the template for the tall containers and simply cut to fit the new height of the smaller tube.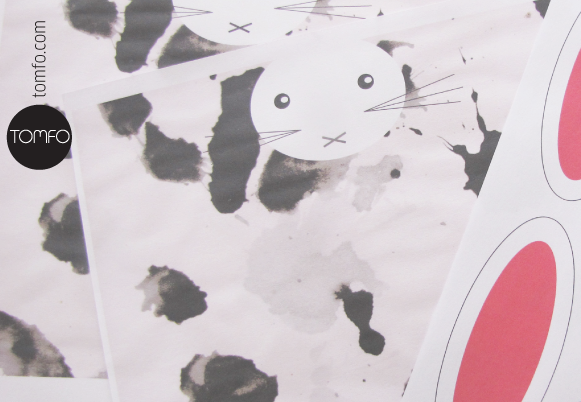 Then, cut out the ears with scissors.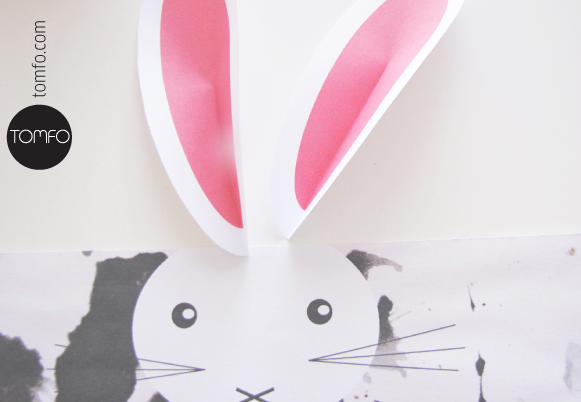 Fold the ears in the middle halfway up to form the ears.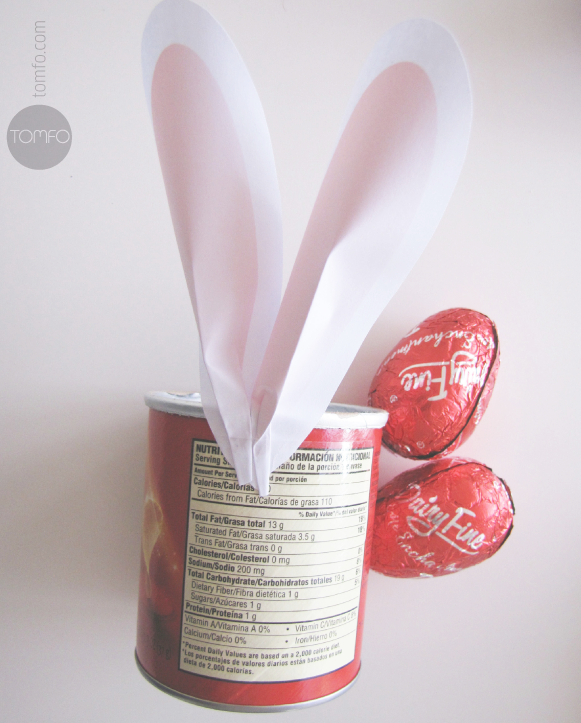 Flatten onto the back of the container and tape with sticky tape.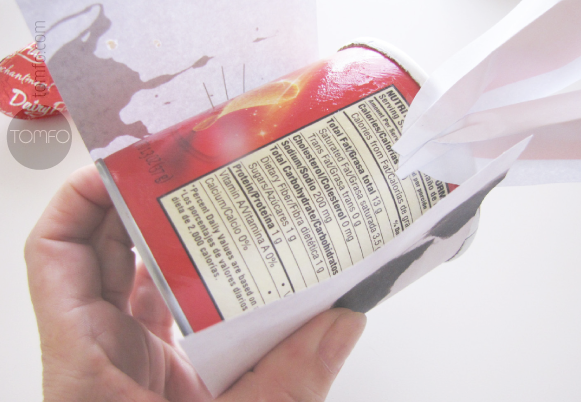 Wrap the artwork around the can. (This will then cover your earlier taping, position so the face sits inline with the ears)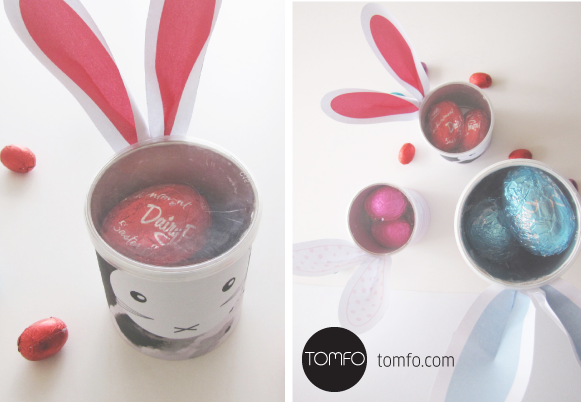 Too cute, a gorgeous bunny, with some of my little guys artwork as the background. These small containers used 2 (egg size) eggs and I dropped in a few mini eggs as well.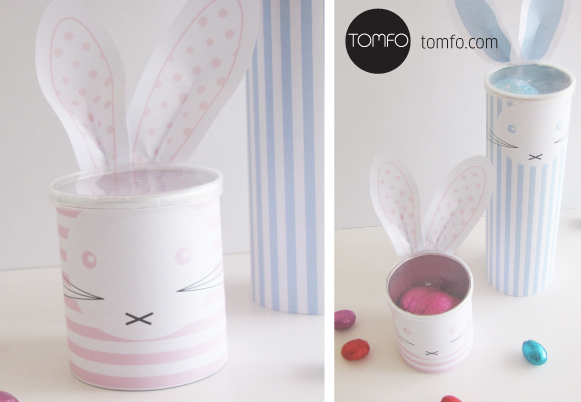 I liked this idea so much, I made up a pink and blue version as well.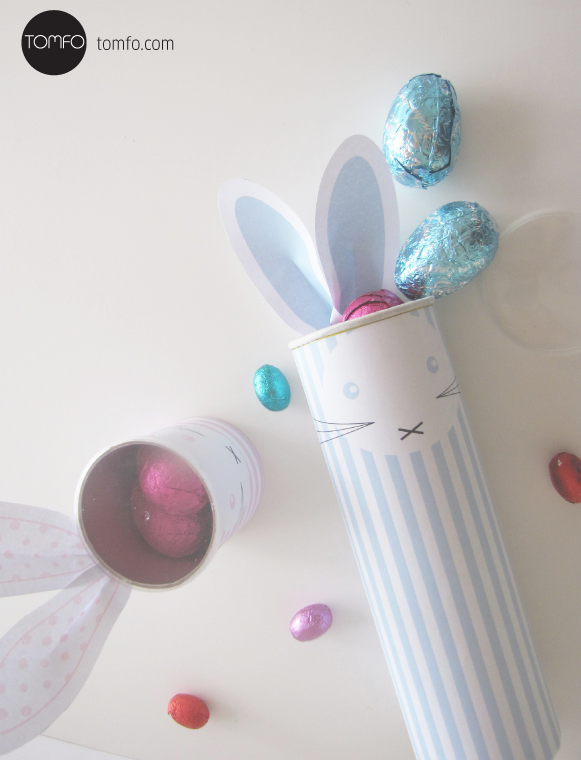 You could go one step further and add a mini pom pom on the back of the can as tails. See my DIY Easter hat for the pom pom tutorial, or get creative and make up your own version.
Download the FREE Easter Bunny Template for Pringle Cans here
You will need an A3 sized printer to print the large can version.
1 X A3 sheet of paper (for tube artwork and one A4 paper for the ear artwork)
I x Pringles can
Scissors
Tape
8 (egg size) easter eggs
I hope you have fun making these easter crafts with the kids, it's school holidays here on Friday, perhaps it's the perfect excuse to eat a can of chips and let the children create away. Do you have any easter ideas or crafts to make with the kids using pringle cans?
Live with Love,

Tags: 2014 family organiser, diy easter gifts, Easter craft ideas, easter ideas for kids, free printable, repurpose pringle cans
READ MORE POSTS
---