DIY Tree Art Sculpture
The other day my husband messaged me from work,
and said,
"Are you still after a dead tree?"
"Always!" I said.
I drove right over to pick up the tree.
It was big.
And beautiful.
Perfect.
"This is going to be an awesome tree sculpture" I exclaimed.
"Art even!"
He smiled, a funny smile,
the like, "you're crazy smile"…
and we packed that baby in the car.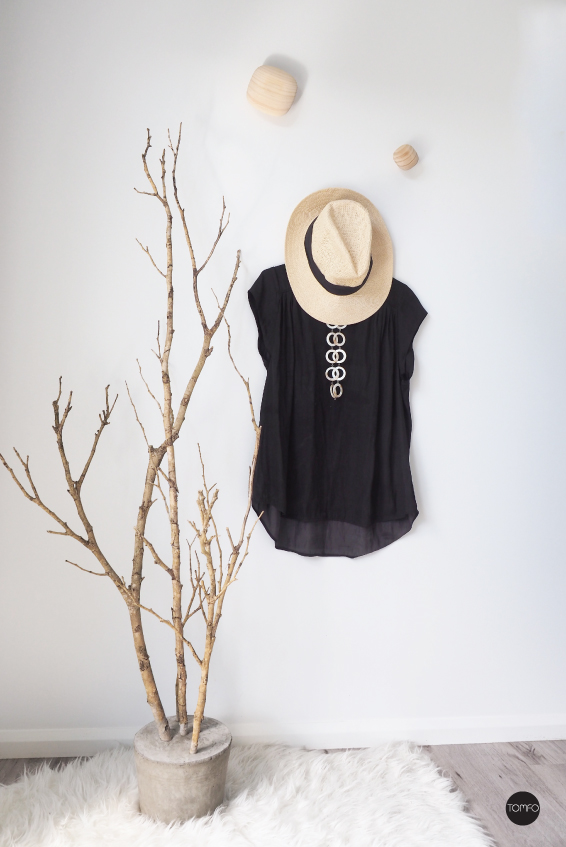 The next afternoon.
I picked up some rapid set concrete and a plastic pot from my hardware store and began to make it come back to life.
And you can too, here's how, I made it.
How to make a Tree Art Sculpture
You will need:
Dead tree or 3-4 branches
Rapid Set Concrete mix 20kg bag
20-25cm plastic pot
Water
Stirrer
Cooking oil spray
Scissors
Old plastic container + gaff tape

Step 1: Trim your tree to approx 3-4 branches, choose a couple of tall ones and a few short ones that will, in effect look like a tree once put together.
Step 2: Cut some plastic from an old bottle and fill up any drainage holes in the bottom, then tape with gaffa tape.
Step 3: Spray the inside of your mould with cooking oil spray, this will help release the concrete from the mould once set.

Step 4: Mix up your concrete to a runny consistency, like cake batter. Then pour into your mould.
Step 5: Place in the branches, kind of like a mini forest, ensuring they are straight. Tie up with string against a fence if needed, this is rapid set concrete, so it should be pretty much set in 15 mins.
Step 6: Let cure for 3 days. Once it is cured, gently remove the pot and you have your own tree art sculpture.
You know what,
my husband even took this out of the mould before I could get home.
I think he was excited as me to see what it would turn out like.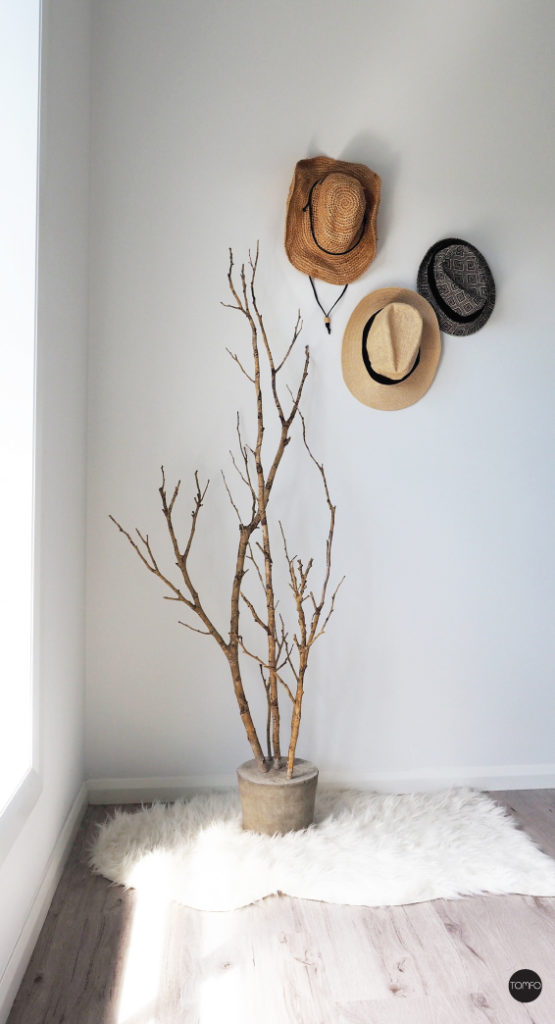 Move over concrete side tables there's a new kid in town…
There are grand plans for this new piece of art.
But,
I think it looks beautiful,
especially with the lights on it at night.
Very Yamba Scandi.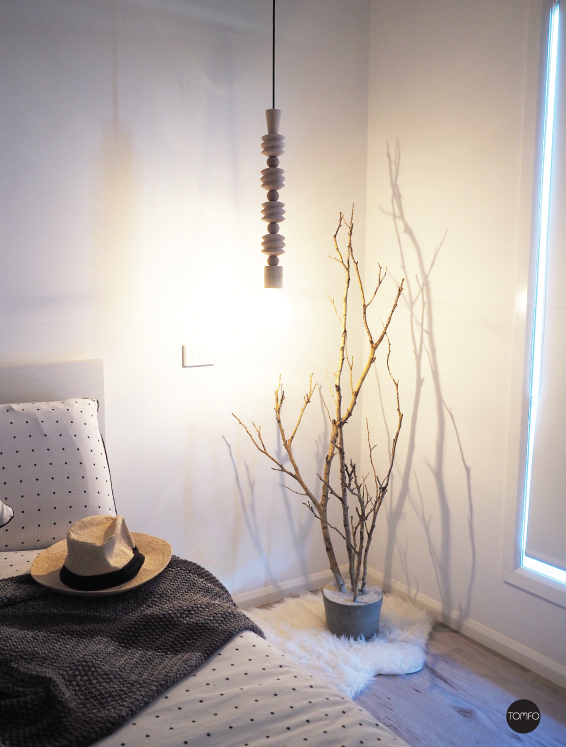 Stay tuned,
Because…. it will be Christmas before you know it!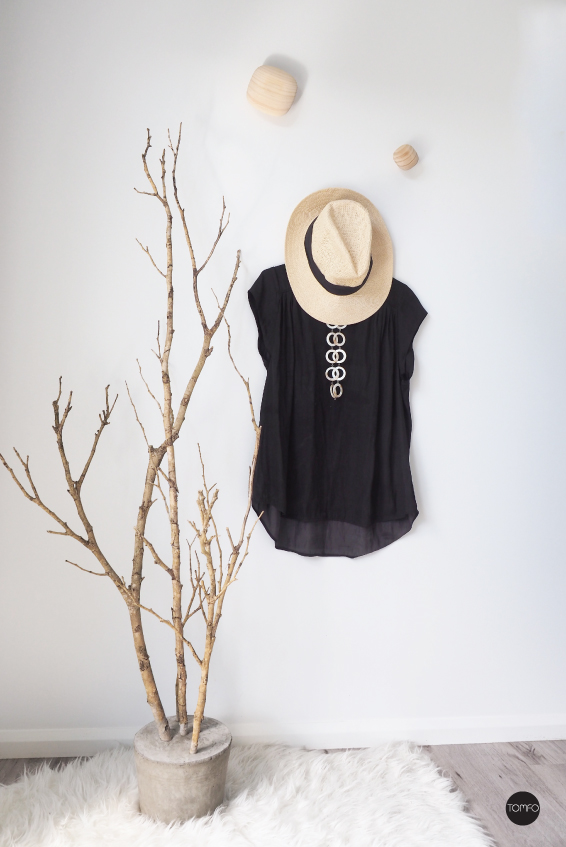 I think it looks darling right next to these hooks.
But the best thing is…
The day my husband, was at work,
and he thought about me…
I think he likes my crazy ideas after all!
And to think it was a dead tree,
and now its Tree Art Sculpture in our home.
Got a partner who encourages your creativity?
Ever made a tree art sculpture with a dead tree and concrete?
Did you know it's only 114 sleeps till Christmas?
Happy Fathers Day weekend to all my Australian readers, especially the dads, (mine included) and lots of hugs virtual hugs if you are missing someone special this weekend. xo
Live with Love,

PS: Did you see our home featured on Apartment Therapy this week?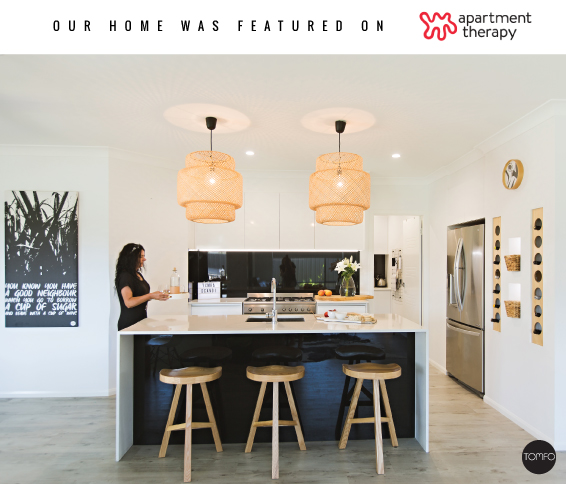 Click here for our Black and White Minimal Scandi style tour and here to shop the look and here for a few tips from me to style your home in Black and White.
PPS: Why not check out some of my Yamba Scandi Collection prints online.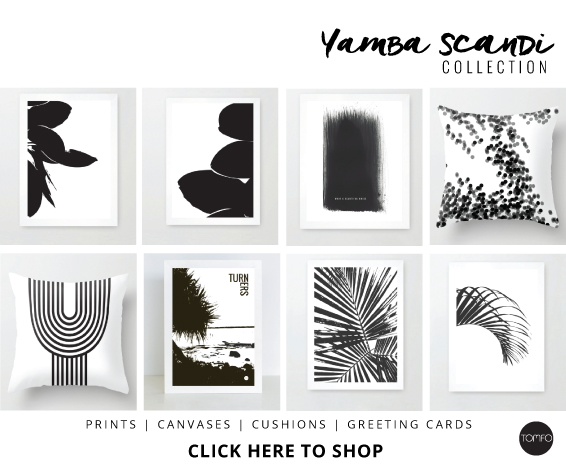 Why not subscribe here so you don't miss a FREEBIE or new shop pieces?
READ MORE POSTS
---