Repurpose an old book- into a book sculpture
I love the smell of old books, I don't like to see them go into the bin, so if you have an old hardback lying around that is no longer needed, try this easy idea to make your own book sculpture and continue the life of that beautiful book.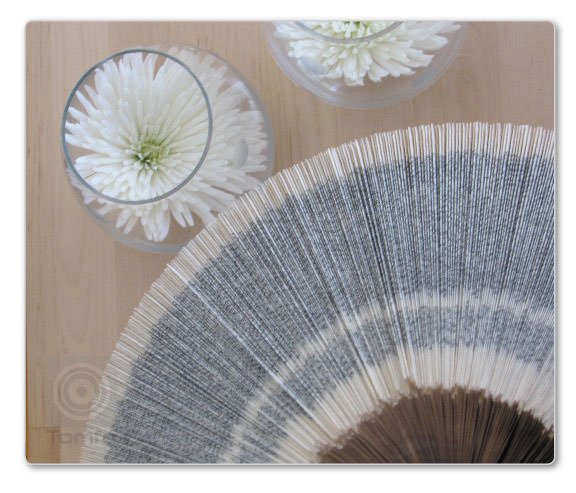 So many beautiful shapes…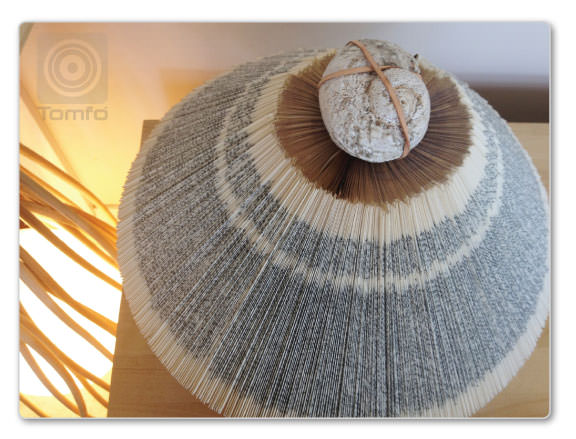 You will need
1 hardcover book (approx 1500 pages)
Stanley knife
Glue
Sea shell
Leather
Masking tape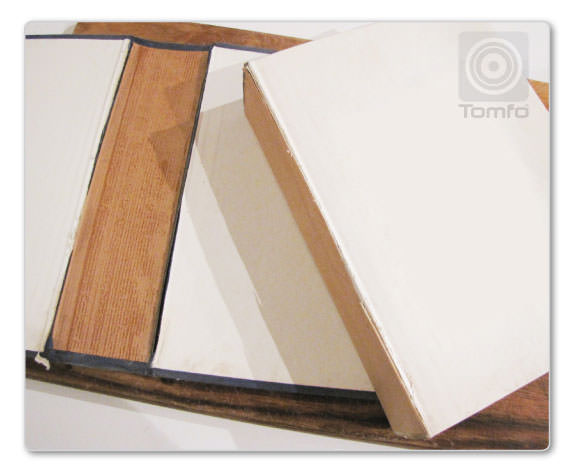 Cut the pages away from the spine of the book using a stanley  knife. (If you want to make one that will stick it on to the wall then omit this step and just start folding)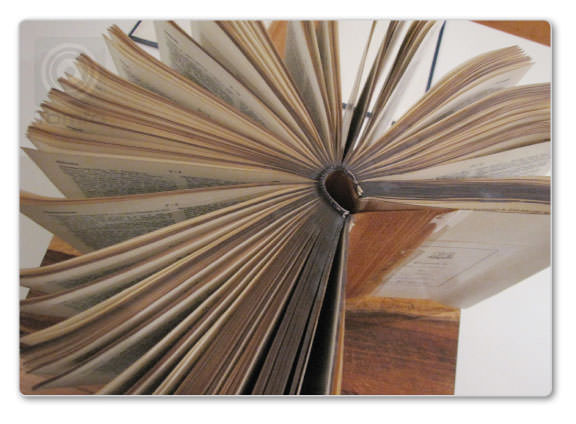 I am going to make mine 360 degree sculpture, so I folded the spine around and taped and glued the pages together.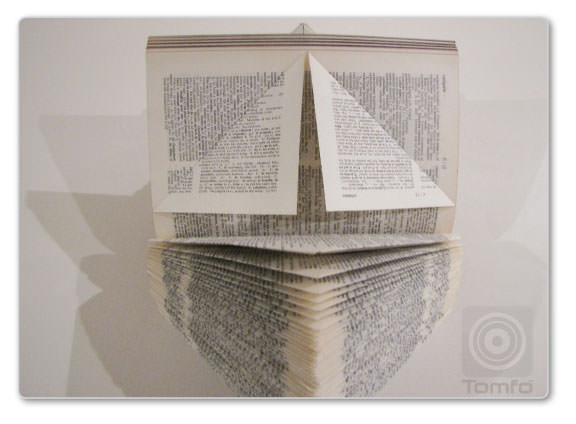 Then simply do this fold on every page until you have completed all the pages.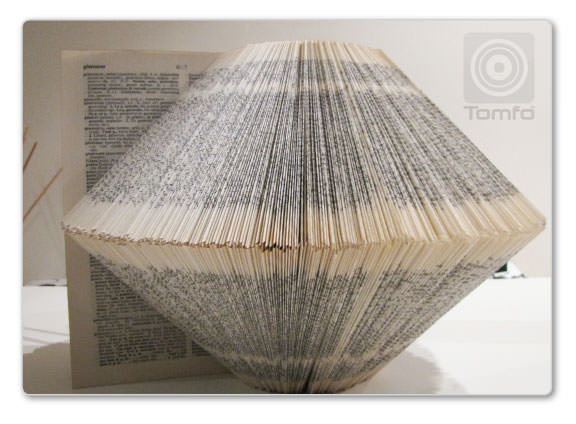 I used an old seashell and wrapped it with some thin leather around it to hide the hole on the top.
It feels beautiful to touch.
Amazing that such a shape could come from a book.
And…it didn't take that long, less than a movie to finish!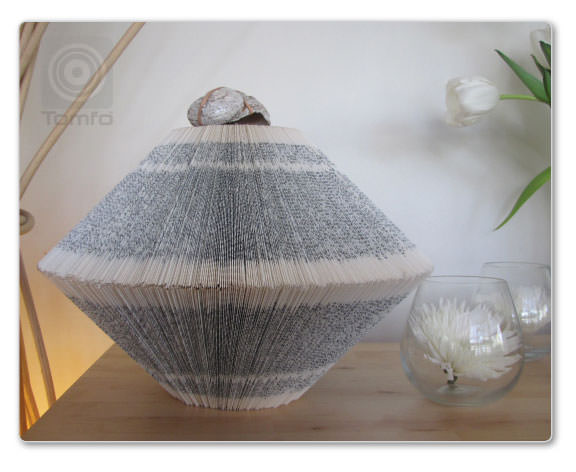 Why not create your own book sculpture? If you do please drop me a line  or post a pic on my facebook page and show me what you have created, there are many more folds you could do, the possibilities are endless.
I saw one like this in little Paper Lane it's such a beautiful shop, you could whip down and pick one up for Mother's Day.
Why not, like my facebook page so you don't miss a thing!
Live with Love,

READ MORE POSTS
---