A timeline canvas to make – put all those photos on display
When mum asked me how she could make a timeline canvas, I said, let me do it for you! She had to wait a while, it took me an age to start, but once I started it was pretty neat seeing all the cool pics that were once in old photo albums.
The request was for a long, skinny canvas. We measured the size against their couch and decided to make the final canvas 3.5m x 70mm high. I love her idea of adding the years below the pics…  she's a clever duck, my mum!
There were pics of dad and her growing up, (cool, old photos we never see) and shots of us when were were tiny, all the work guys, family and friends in their lives, it wasn't just all about us kids, which I thought was cool, although we still get a fair trot at the end.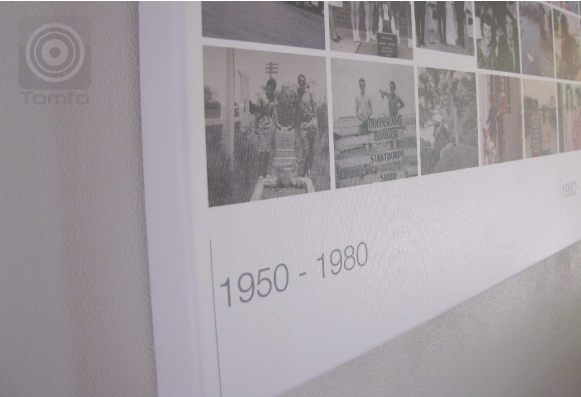 I set up the artwork and put the pics in the order as best as possible, then sent off a pdf for them to approve, we moved a few pics around and added in a few more… the black and white ones are my favourites!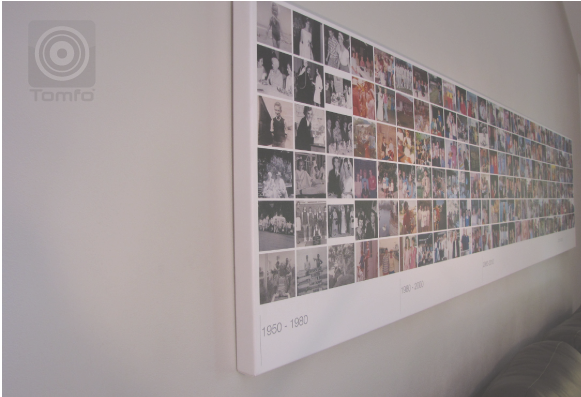 Then I found a fab place to print the artwork, Martine from Martine Gallery was our pick and she didn't disappoint. Communication was fabulous and we received the artwork in 7 days, it is printed to perfection! I thoroughly recommend if you are looking at getting a canvas printed.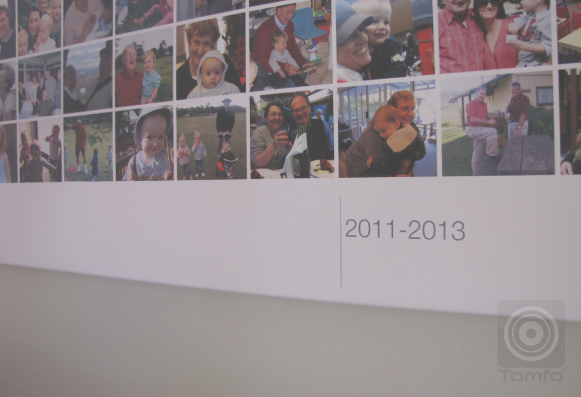 Mum and I took a few photos of the new addition. A great excuse for a visit and a spot of lunch.
I love this timeline idea and the best bit was creating something for mum and dad with them, I'm sure there will be discussions at Christmas over how many images of the children and grandkids there are…I can just imagine the counting up now to see who was featured the most!
Have you ever made a photomontage like this? Perhaps it's a great idea for that someone that has everything, and it's always more rewarding if you've made it yourself!
Live  with Love,

PS: If you need to keep your family organised for 2015 don't forget to check out my 2015 family organiser calendar in my shop it's got 6 columns so you can keep track of everyone in the family and comes with 368 stickers.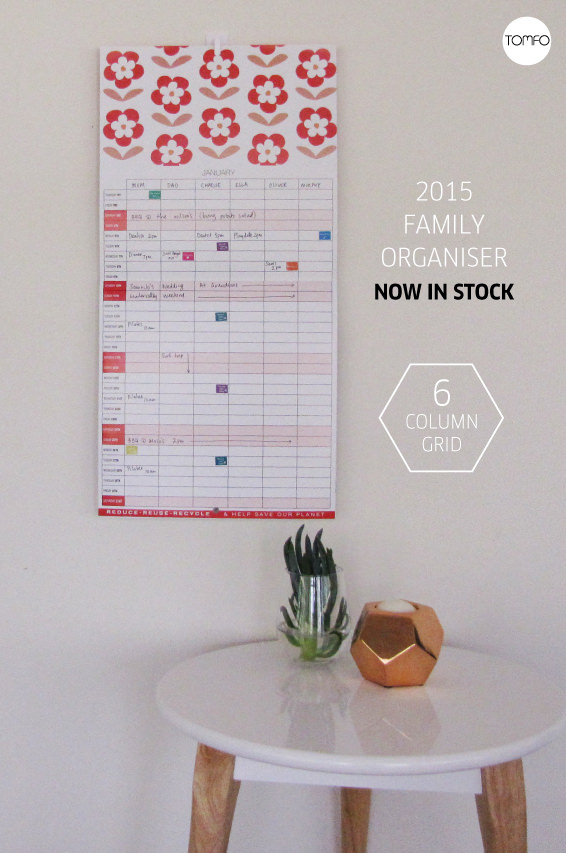 Why not subscribe here so you don't miss a FREEBIE?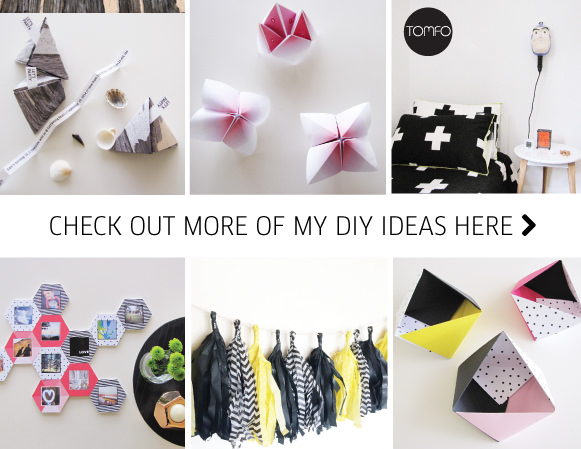 Tags: 2014 family calendar, 2014 family organiser, 2014 FAMILY ORGANISERS, 2014 family planner, canvas print, photo montage, santa countdown advent calendar, timeline canvas
READ MORE POSTS
---