How to make a paper light shade
I love a light or two…
Our house has so many down lights,
it's like we have a runway on the ceiling.
But it's missing some softness…
When I saw this awesome paper light shade  here by Gabrielle Guy I knew I had to try making this.
It's super easy and I just love it was made with a dollar shop light shade, some scraps of paper and mod podge.
The big guy calls it the shaggy dog…
Me…I love the way the light reflects and even goes slightly pink… I think it's arty.
And softens the room…

And I also love how it looks when the light is turned off.
How to make a triangle paper light shade
You will need:
I x 30cm round paper light shade
Mod podge
Paint brush
Scissors
White reflex paper (approx 100 sheets)
1.Trim the paper in long triangles. I cut the triangles on the landscape side and made them approx 5cm at the widest point. I wasn't exact at all, just snipped roughly the same shape.
2. Start at the bottom of the shade and using a paintbrush, apply mod podge, then attach the strips.
3. Continue around in a circular fashion, until you cover the entire shape. NB: I used the ribs on my shade as a guide, ie: I attached a new circle layer on every new rib in the shade.
4. Then attach to the pendant light and hang.
I couldn't resist I had to hang it next to one of my prints… party like it's your birthday everyday… available in the shop here
I can't wait to see what the little guy says when he gets home…
But… if his Dad gets to him before I do… It will be a shaggy dog too.
I'm also quietly busting to see what patterns it makes in the evening…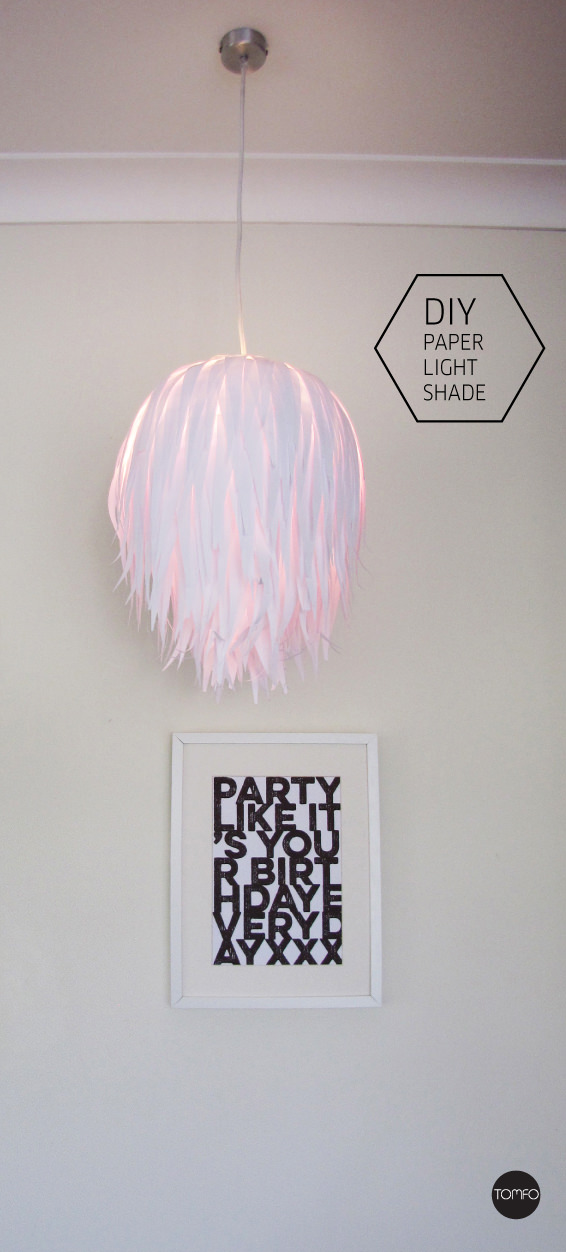 Yep… I'm in love with this paper light shade…
Here are a few pics at night… it looks even better in real life

Full credit to Gabrielle Guy for a fabulous idea, I loved making this paper light shade…
Easy and affordable, a really do-able idea you can make for the home.
Would you make your own light shade?
Have a great weekend guys
Live with Love,

PS: Exciting news….The popular 2015 Family Organiser Calendar has arrived… Flowers are the theme for 2015… it's got a cracker 6 column grid to keep track of your family's busy schedule at-a-glance and has 368 stickers to mark birthdays, holidays, bin nights etc to name a few. Head here to check it out, stocks are limited so don't miss out.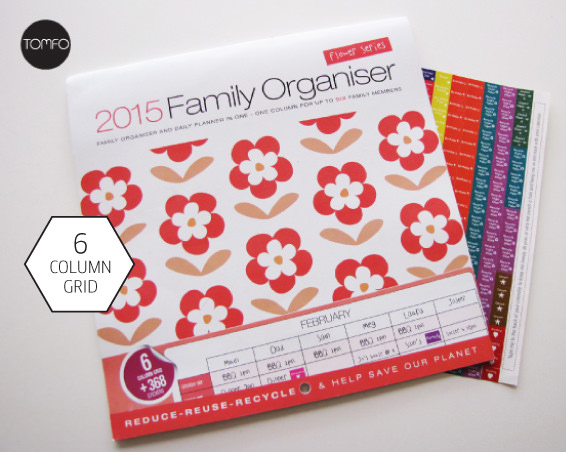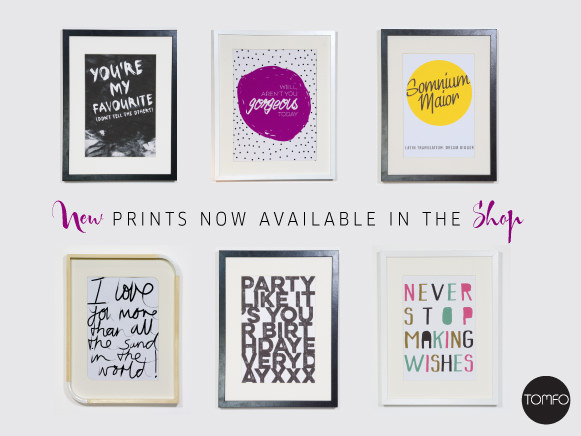 Linking with Life Love Hiccups and With Some Grace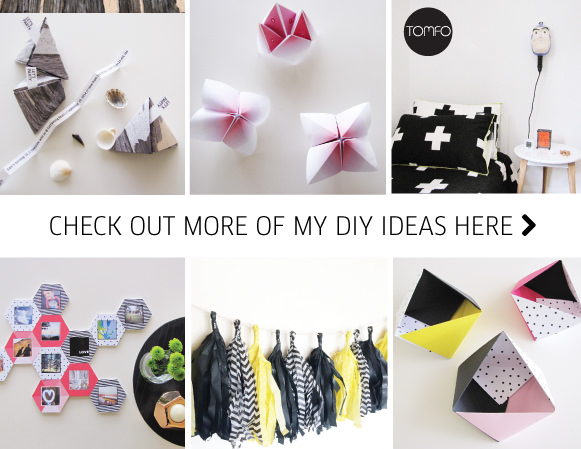 READ MORE POSTS
---