DIY Paper Fortune Cookie with Free Printable
Today I'm sharing how a DIY Paper Fortune Cookie with a free printable over at Sweetly Chic Events.
Most of my close friends will know, I adore fried rice…
we had it on the menu at our wedding, and our invitation was a fortune cookie with the invitation inside in a Chinese takeaway box.
I love…
the fortune cookie.
It's the surprise at the end of the meal.
And,
seeing what each other gets as their fortune.
Here's how to fold a paper fortune cookie that comes with a free printable, with four cool fortunes.
A perfect idea for your next party favour or as a place setting for a dinner party.
How to Fold Paper Fortune Cookies
What you need:
A4 paper
Free fortune cookie printable
Scissors
Glue dots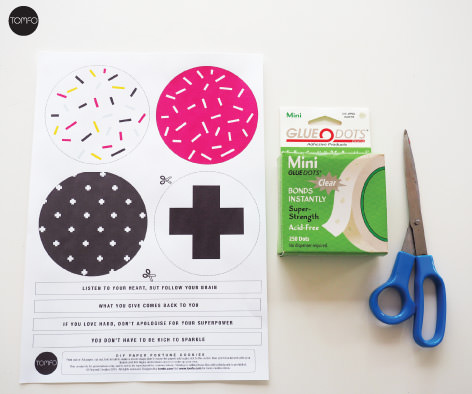 To make:
Download the free fortune cookie printable.
This free printable comes with these favourite quotes of mine…
"What you give comes back to you."
"If you love hard, don't apologise for your super power."
"Listen to your heart, but follow your brain."
"You don't have to be rich to sparkle." (my favourite)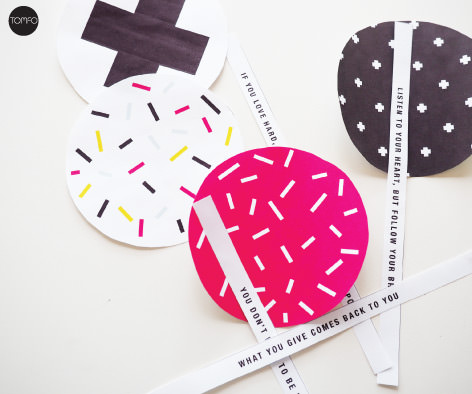 Cut out the circles and fortunes with scissors.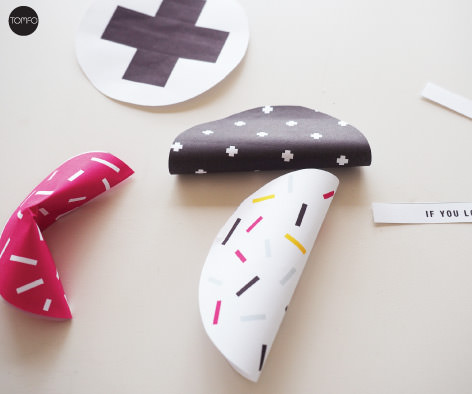 Add a glue dot to the middle of each circle and then fold in half. (don't crease yet)
Then, hold the half moon shape with your thumb and first finger and pinch into a fortune cookie shape, along the straight side.
Add a glue dot on one side.
Then,
Roll up your fortune message and insert into the cookie, leaving the end peeking out. (use my fortunes, or make up your own personal messages)
( I creased the "v point" to help keep it in the shape I wanted)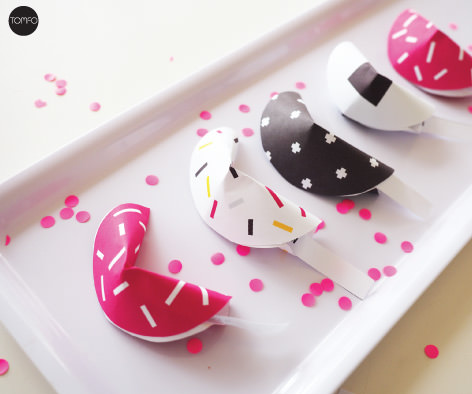 Do you love fortune cookies and chinese food as much as me?
I gave away fortune cookies to all my colleagues when I left my job of 13 years to start my own business.
Only fitting then..
That I pass on some good fortune as we move onto the next adventure of our lives.
I wish you all the best of fortunes.
(you don't have to be rich to sparkle)
Download the DIY Paper Fortune Cookie with a free printable here in confetti/cross/pink/black design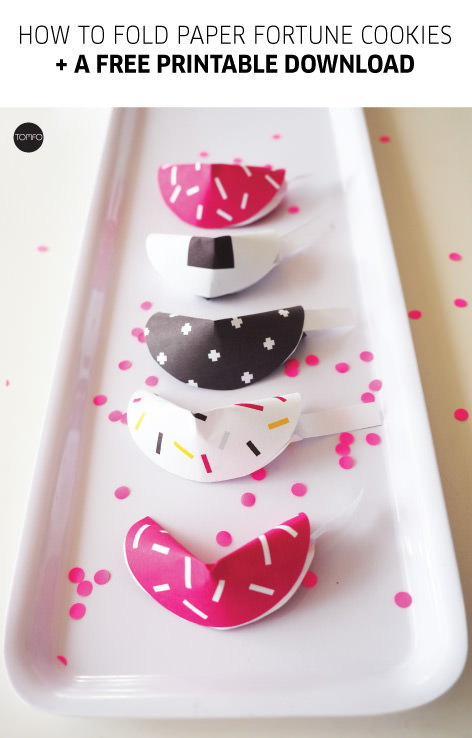 Live with Love,

PS. As this post is going live, I will knee high in boxes as we are packing to move to our new sea change.
A bitter sweet move, one of new adventure, but we will miss our friends and family  terribly.
Have a wonderful weekend guys. x
Linking up with With Some Grace, Living Well Spending Less, Life Love and Hiccups
READ MORE POSTS
---