Turn on your heart light – light up a new tradition
This tradition first started in memory of the beautiful Jae. I got some beautiful paper bags from here and some battery operated tea lights from here and then we got a few people over and started setting up our night light gathering.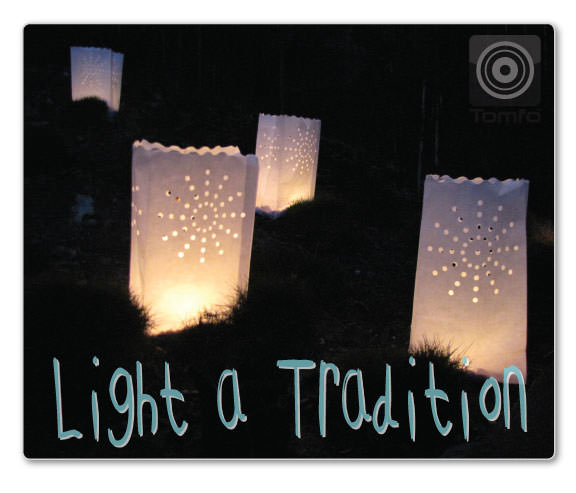 We grabbed a bit of sand and a hand shovel and started filling up our bags. The kids were involved and helped too. Then we placed them strategically on the hill, filled with battery operated tea light candles.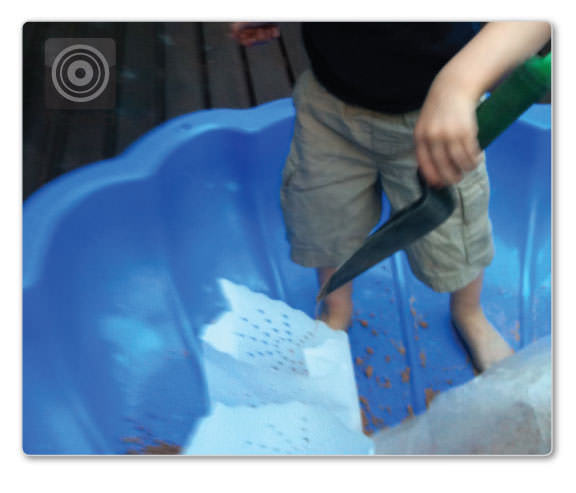 Then all we had to do was wait for the moon to come out.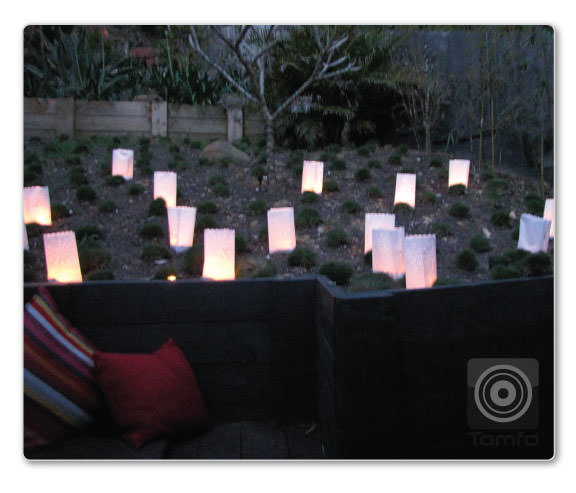 We waited…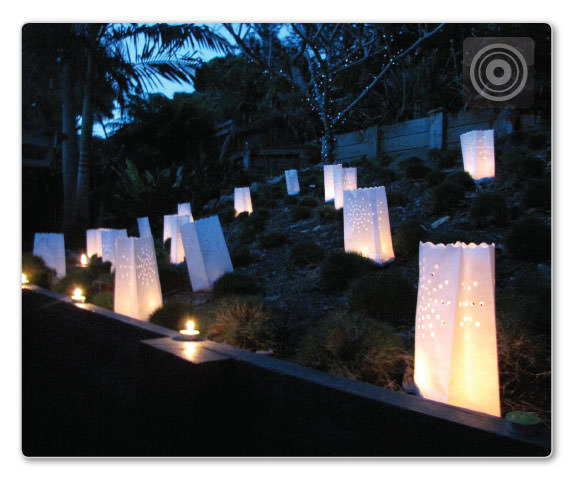 And reflected…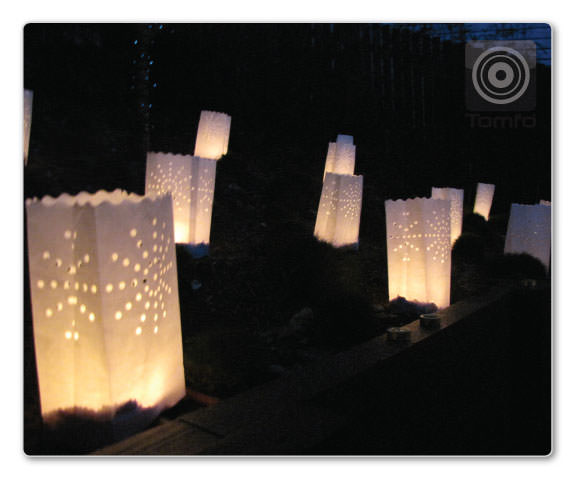 It was a magical light show, we sent pictures to our friends to let them know we were thinking of them. Then we did it again at Christmas. There were more kids and all the parents were involved. We told the kids it was a light trail for Santa to find his way to Grandma and Grandpa's house.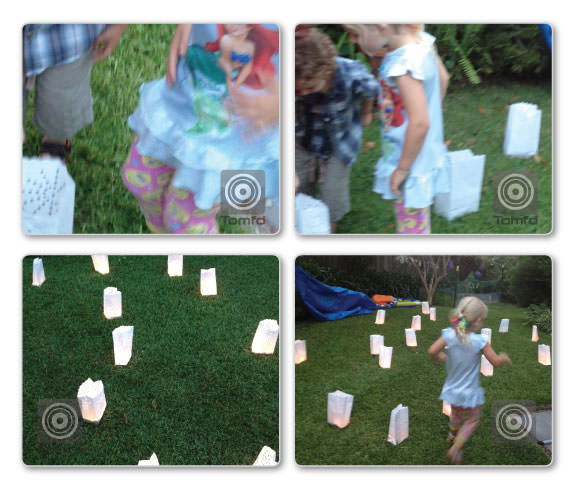 Then it was bedtime for the kids so Santa could find them. A new tradition had started just like that… we were left with beautiful flickering lights, time to reminisce about the years events and remember all the beautiful people who have shaped and crossed our lives.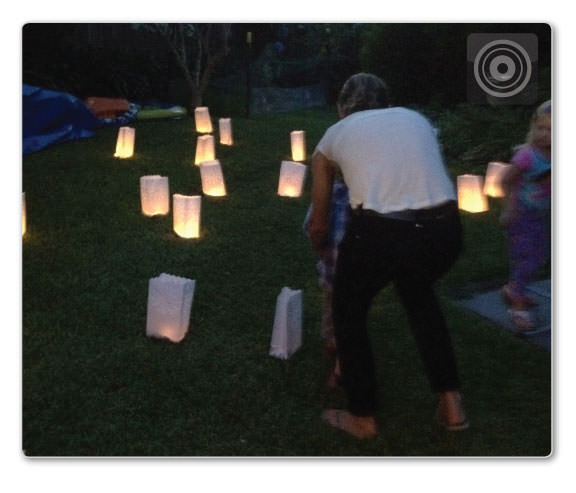 Why not start your own tradition and involve your family and friends? We used battery powered tea lights for safety. See here.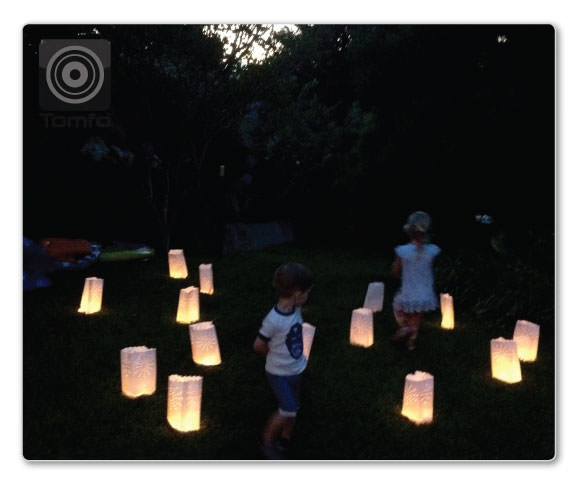 I think this is a beautiful tradition, we have done it 2 more times since, we also used coloured bags and stamped everyone's name on them. The flickering lights are beautiful, makes you think about living with love.xx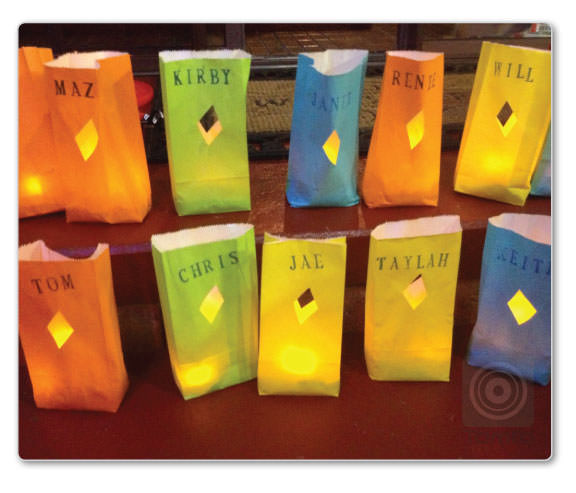 I got the coloured bags and stamp set from Little Paper Lane. Check out the shop it is pretty cool.
Live with love

PS: Why not check out some of my DIY Christmas prints for your home this Christmas?

READ MORE POSTS
---