How to make hexagon frames for Instagram pics
Looking for an excuse to put your Instagram shots on display?
Here's how to make hexagon frames for your Instagram pics, so you can showcase your masterpieces.
I've been meaning to back up my Instagram shots for a while now…
…this little project has helped me make a copy of our memories and got me reminiscing along the way.
I adore how you can make so many cool shapes with these.
Here's a quick squiz…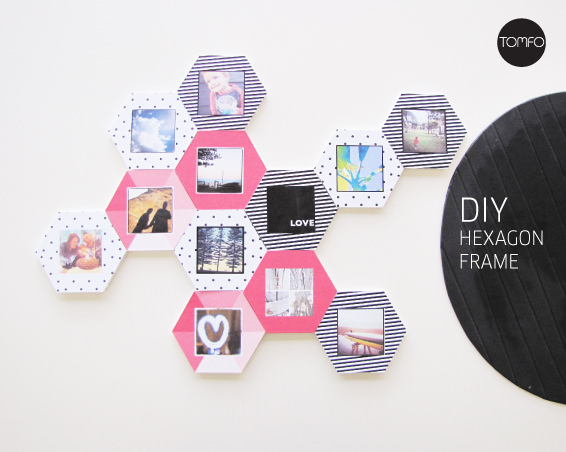 Firstly…I backed up my Instagram shots using Instaport  you sign up and then they zip all your shots together in one file for you to download. Awesome!
You can Google for other ways to back up your Instagram shots, but this was the easiest for me.
Here's how to make them…
DIY Hexagon Frames for Instagram Shots
You will need:
4 x A4 100gsm paper
2 x A4 foam core sheets ( available at Officeworks)
Printer
12 Instagram or digital shots
Tomfo Free Hexagon Frame Template (click to download)
Stanley knife
Steel ruler
Spray adhesive
How to…
1. Chose 12 Instagram/shots you adore…
2. Print your shots to 50mm x 50mm square size (you should fit 6 on an A4 page easily), then trim to size.
3. Print your hexagon frames (2 x copies to make 12 frames)
4. Then attach the square shots with adhesive spray to the frames using the white squares as a guide.
5. Attach the finished frames and shots to the foam core with adhesive spray. Carefully smoothing with a soft, dry cloth once placed on the board.
6. Then, carefully using a steel ruler and scalpel cut the hexagon shapes out of the foam core.
7. Place in formations you like and adhere with double sided tape or the like.
Enjoy your own masterpieces…

OMG, I love it, you can make so many different shapes…
And the foam core makes it feel 3D.
I adore the green flowers with the frames…
Reminds me, I've been asking politey to get this peg board put up for ages…
Perhaps this will be their home…
I'm hoping to make some hanging vases to compliment this, so I'll keep you updated…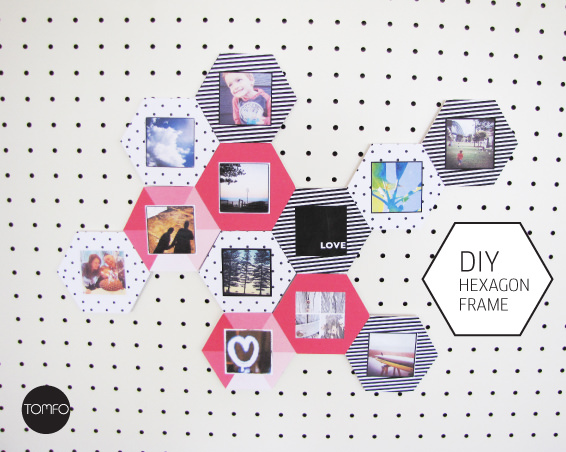 Head over and say g'day on Instagram, I'd love to see you and check out your feed.
I hang on Pinterest mostly… I love that place… drop by and say hello I'm always looking for new boards to follow.
Fancy making some geometric frames for your Instagram shots?
I love to see yours if you do…
Have an awesome weekend,
Live with Love,

PS: Did you know I also design a collection called Yamba Scandi, Scandinavian inspired art prints for your home, shop the Yamba Scandi Collection here.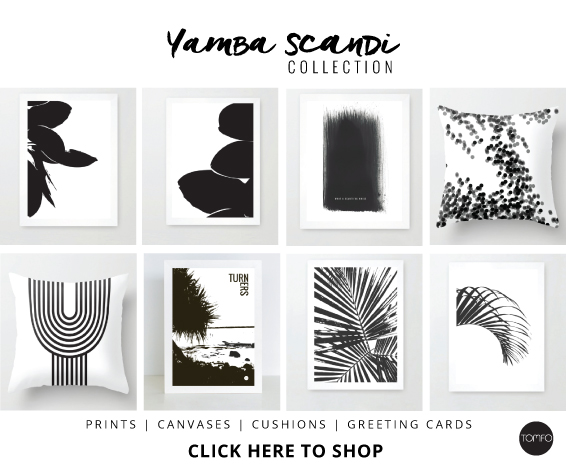 Tags: 2015 Family organiser calendar, diy geo craft, diy hexagon frames, Family Organiser, geometric craft, hexagon frames
READ MORE POSTS
---