Make a mod podge light cover with your child's artwork- Repurpose Art Challenge #6
Introducing the cutest light switch… As part of my Repurpose Art Challenge, I received this absolutely beautiful drawing from Lincoln.
What a beautiful piece! Far too cute not to see the light of night! (Pardon the pun)
So…I decided to make this into a light cover for his bedroom.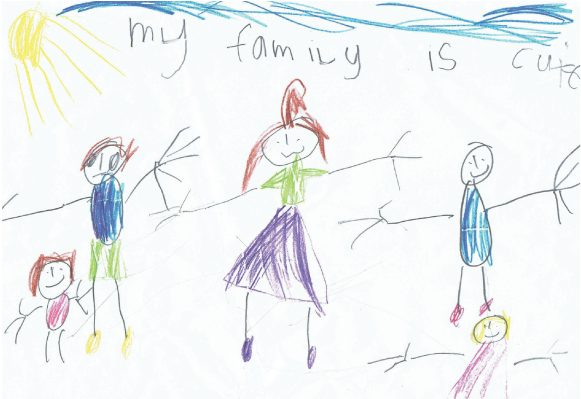 YOU WILL NEED:
Artwork and access to a computer (or you could use any drawing, comic, newsprint, patterned paper etc)
Printer
Scalpel
Scissors
Mod Podge
Paintbrush
Light cover
With the help of my computer, I made up a template (size 116mm x 148mm high). I positioned the images so it would fit on the front of the light cover and still have some image to wrap around the sides. I wanted to hero that gorgeous line, so I duplicated it a few times. Then I printed it out on normal copy paper.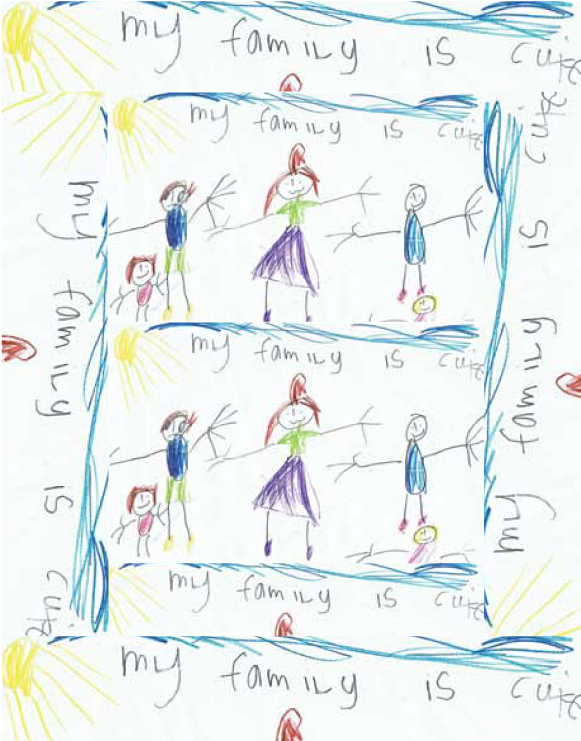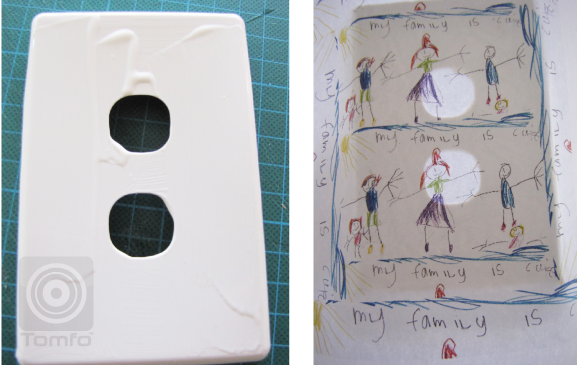 I got a light cover from my local electrician, and painted the front of the cover with mod podge. I put about 3 coats on, so the image would really stick. Then holding up the cover to the light I positioned it, until I was happy with the position of the two holes that would be cut out later. I made sure this was stuck down well, with no air bubbles.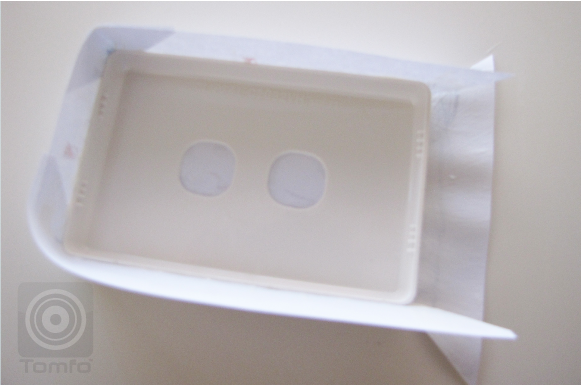 Then I cut a few diagonal slits in each of the corners and glued with more pod modge on both the cover and the paper. I folded the longer sides around first, then folded the two shorter edges to finish. I trimmed the paper with scissors so it was about 5mm from the edge of the cover, added 4 small cuts at each corner and folded inside with more glue and used my fingers to press down and secure.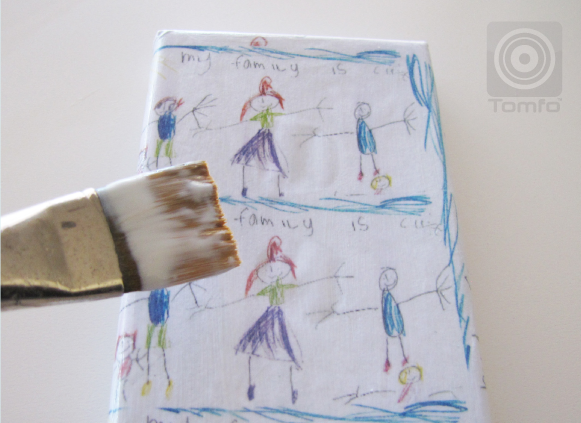 Once fully covered, I mod Podged the front and sides, then let completely dry and painted two more coats of mod podge.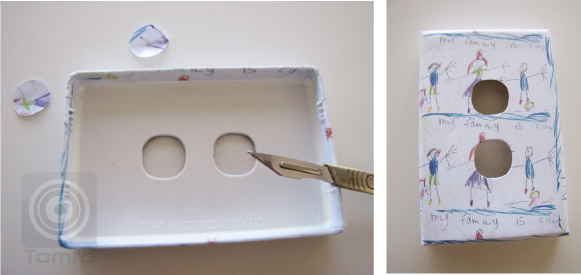 You can see in the above image, how I folded on the inside of the cover. The cover has 4 groove areas, which I used the back of the scalpel to push in between, so they could still do their job. Then I used the holes as templates to cut out the openings for the switches, rub your finger on the inside to smooth out the finish. And viola, the cutest light switch you've ever seen! (I reckon.) It was pretty easy, just wrapping and glueing a cover. You could also use a patterned paper, newsprint, comics etc
I think the drawing really makes this light switch and I love, love I love the line… " My family is cute"
Thanks Lincoln for letting me create something with your gorgeous picture, keep an eye out in the mail, and thanks for being part of my Repurpose Art Challenge.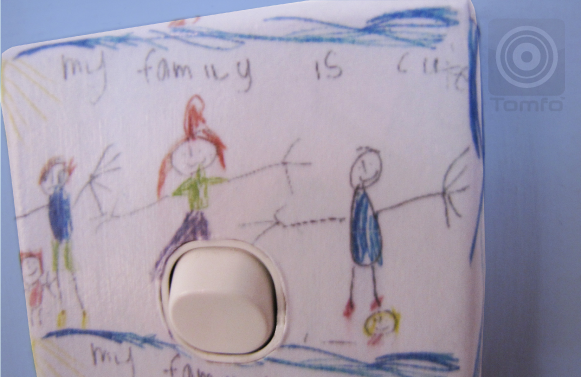 Have you repurposed any of your child's art?
I'd love to see your light cover if you make one, drop me a line sarahpreston@tomfo.com or post on my Facebook page.
Live with Love,

Fancy being part of my repurpose art challenge? I could repurpose your art into something new.
Check out the details here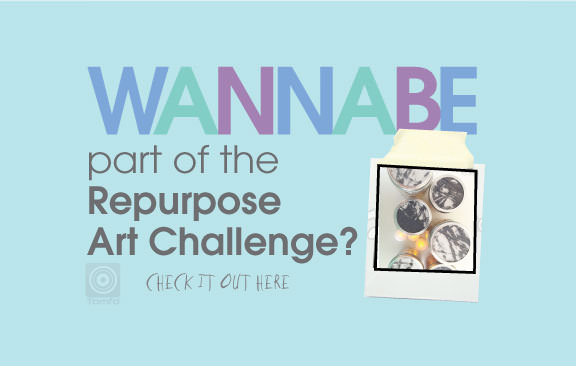 Tags: MAKE A LIGHT SWITCH COVER WITH YOUR OWN ART, MOD PODGE LIGHT COVER, REPURPOSE ART CHALLENGE, repurposing children's art
READ MORE POSTS
---