Have you heard of printfinity business cards online?
They're fancy pants business cards printed online from Moo…
Using a print method called printfinity…
(You can print as many different backs as you like in a print run)…
I love it…
It's like a box of chocolates…
You never know which one you're going to get.
I've been designing some quote prints…
That will soon be are now in my shop.
And I've put them on my business cards to help promote what I do.
I'm off to the Gold Coast in 2 weeks to holiday  learn at ProBlogger…
to soak up all the tips and inspiration I can…
and…
hopefully meet some life long friends.
(Plus, I want to see if anyone else loses a shoe this year)
and…
I thought they'd be a good talking point, when I'm meeting new people.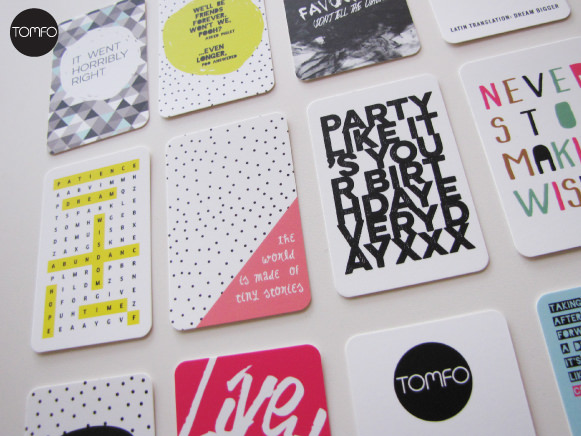 I just need to not be shy…
and hand these bad boys out…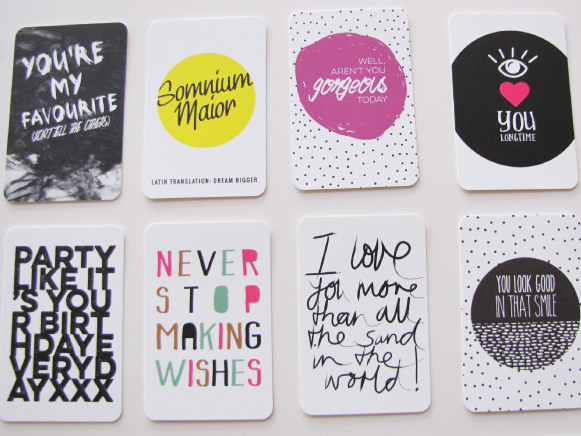 My name is Lisa Wright, and I blog as Sarah Preston…
You can read my story of why I blog under a pseudonym here
It's a tribute to my family… and one of my favourites… Tom who inspired me to live with love.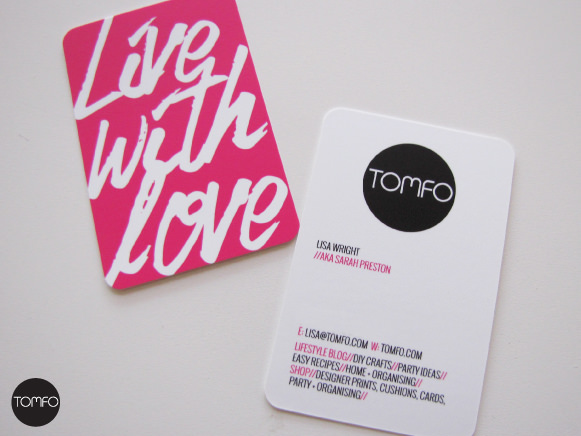 My dream is to design and create a little space on the internet, doing what I love…
Thinking up cool stuff for my shop and making easy DIY ideas that anyone can do to make a house a home or celebrate life as a party every day.
I hope you'll come with me on my journey…
I been a graphic designer for over 25 years… Tomfo is my newest passion.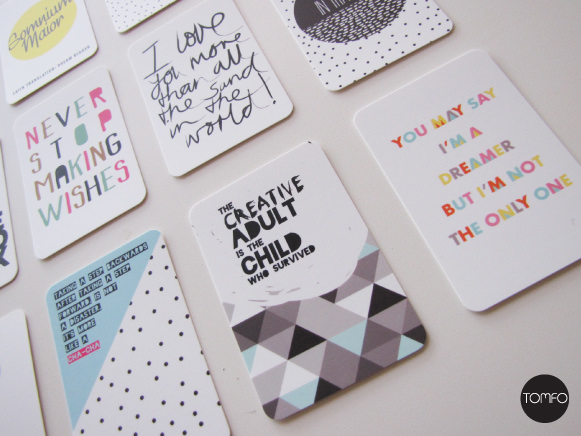 They'll be plenty of DIY ideas for parties and gatherings…
…easy recipes (that my boys can make), our own family online recipe book.
…designer cushions and prints to make a house a home (I love to custom design too)
Party printables… because I love organising a party,
and coming soon…
it's being printed as we speak…
my 2015 Family Organiser (Tomfo – Tomorrow's Family Organiser)
(I've been publishing these since 2002, you can check out last years edition here)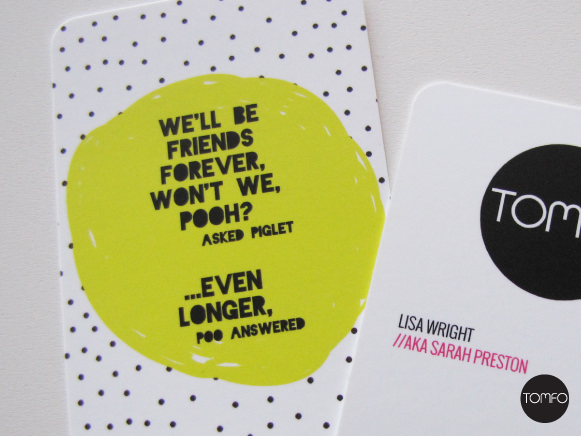 If you need a snazzy business card head to Moo…
(there's still time before the Goldy to print business cards (mine were rounded corner, matt finish)… they have a rush print service and they're like.. super speedy!
Oh… they have fabulous templates you can add your details on, so you don't need a designer to make them either. You can do it yourself!
If you have any questions, I'd be happy to help though, just drop me a line.
(This is not a sponsored post, but, perhaps I so should get in touch with them to become an ambassador!)
What's your favourite quote?
I'l love to hear.
Come and say hello at ProBlogger … I'd love to swap cards and get inspired with you.
Live with Love,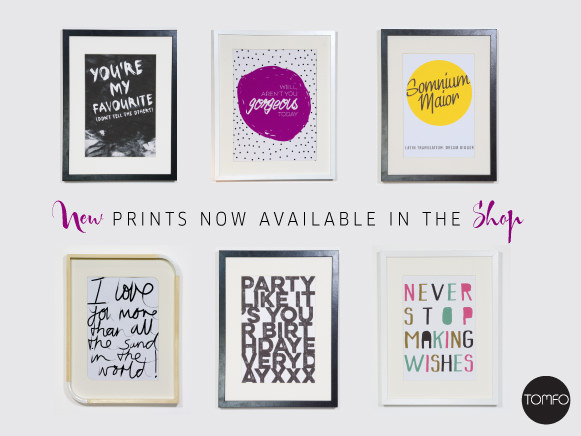 Care to stay in the loop? I'd love to have you!
Subscribe to my posts (so you can see what I make each week)… scroll to the right and enter your email in the Subscribe Box
OR leave a comment below
Like on Facebook | Follow on Pinterest | Follow on Google + | Follow on Twitter
Linking up with With Some Grace + Life Love and Hiccups
Tags: 2015 Family organiser calendar, designer business cards, moo business cards, moo printfinity, online quote prints
READ MORE POSTS
---