Free DIY Fathers day gift labels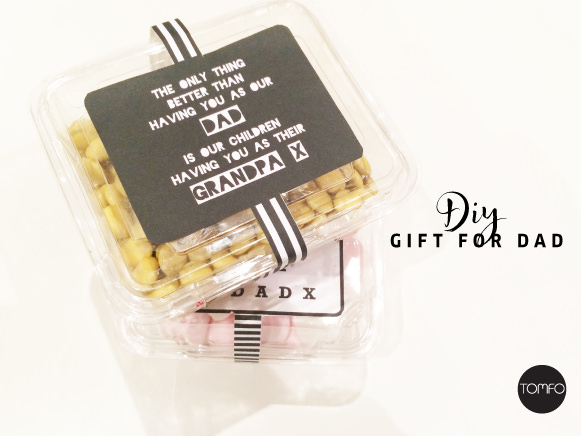 Fancy repurposing some strawberry crates into a beautiful gift for dad?
Here's how to make this easy DIY gift for father's day, repurposing a strawberry crate and using my FREE printable.
It's a take on my Easter Egg Crates…
So…
If you've got some of these guys hanging around the house…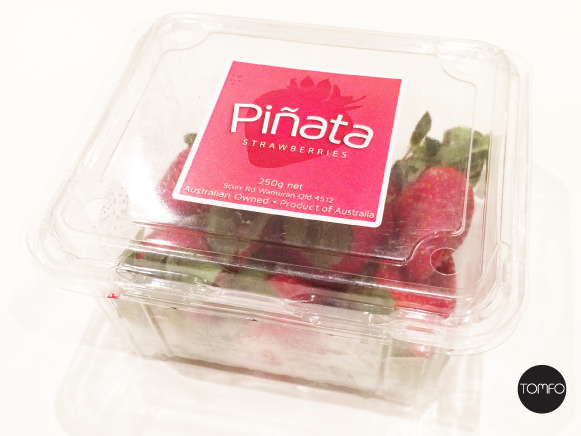 Get eating… then recycle them up and make your own gift for dad.
I've made a FREE printable you can use for dad, or pop, or grandpa… a gorgeous quote and a graphic eye test design which is free… click the image below to download.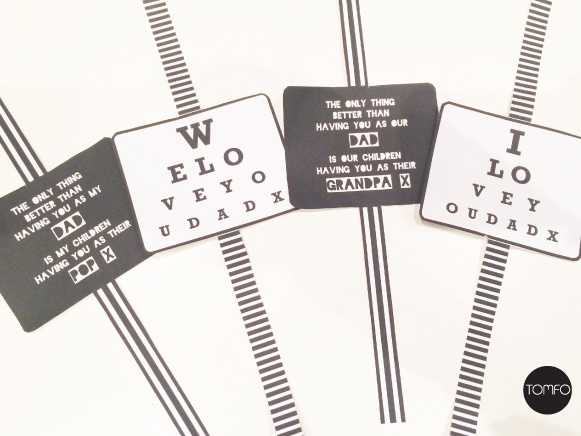 DIY Strawberry Crate Gift for Dad
Recycled strawberry crates
Lollies or treats to go inside
Father's day label printable
Scissors
Glue + tape
How to make:
Wash and clean your recycled crates.
Print out my printable on A4 copy paper, then cut out with scissors.
Fill the crates with your choice of lollies or chocolate,
I'm always a fan of the same colour treat…
(How awesome would they be with dad's favourite "home baked" treat?
…any excuse to get cooking with the kids AND lick the bowl.)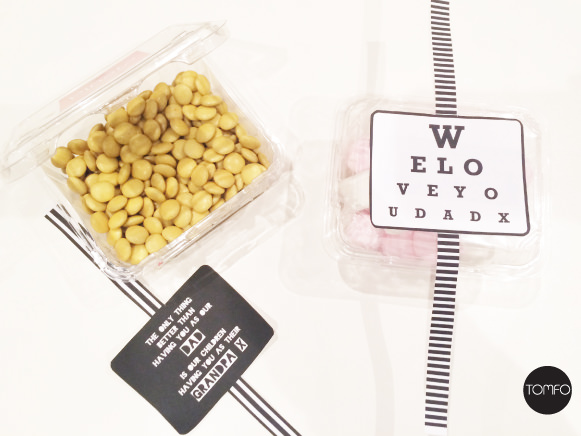 Then glue the top piece on, and fasten the thin strip at the back with some tape.
Too easy.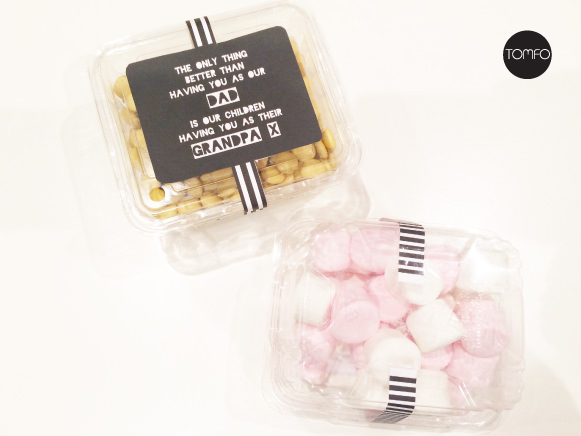 Here's a quick tutorial you can pin and save for later if you're that way inclined. (I'll be pinning it to my DIY board on Pinterest)

I love this quote…
It's so true.
We are so lucky to have the best dads in the world, I think they're all great (mine especially, but then I'm biased.)
Seeing both our dad's spend time with our little guy…
Is just priceless.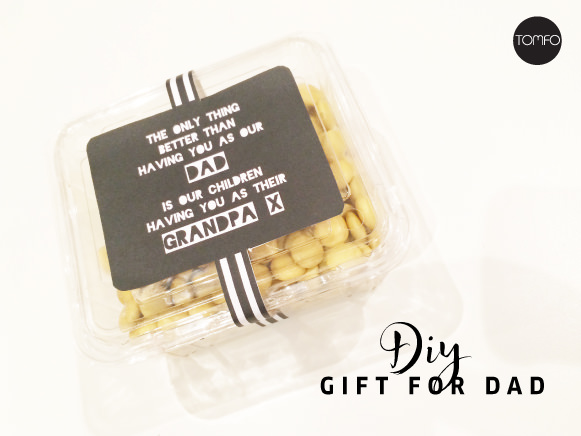 We celebrate fathers day and a whole lot of birthdays together.
(Mine included… whoops, that came around fast)
The little guy and I will have to get cooking to make something for his dad too.
I'm thinking rocky road…
I'd love to see what you fill your crates with if you decide to recycle some strawberry crates to make a gift.
Happy father's day to all the dads out there and especially the beautiful ones that are your angels every day.
Live with Love,

Download the FREE Father's Day Gift Label here
Linking up with With Some Grace + Life Love and Hiccups
Tags: 2015 Family organiser calendar, diy fathers day gift, fathers day ideas, FREE Fathers day printables, repurpose gifts to make, REPURPOSE STRAWBERRY CRATES
READ MORE POSTS
---