How did you get so beautiful – spring?
The other day I was on the phone to my dad, and he said,
"Have you been out for a walk today?
You should do yourself a favour and head out, you will see flowers that weren't there before, new green on the trees,
and you will say to yourself….
How did you get so beautiful, Spring?"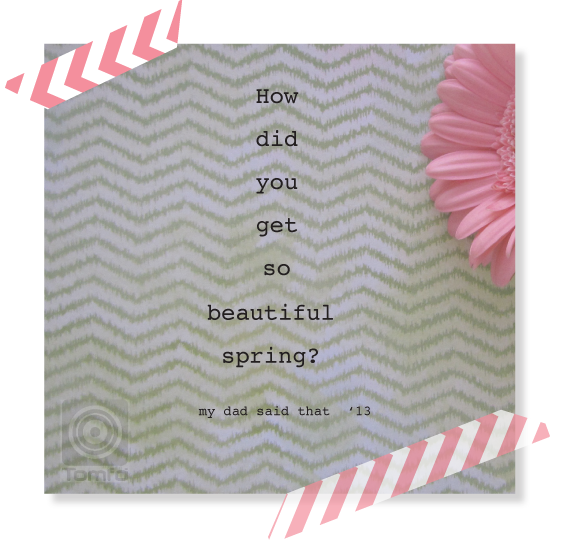 The other thing that reminds me of Spring, is a spring clean!
It's so not one of my favourite things to do, I often put it off till it can wait no more, OR invite people over for a bbq and then have a deadline to get in and do it. Once it's done though, everything seems to run much easier and we can get out and enjoy more of what we love.
You can check out the full post over at Mums Lounge
Are you in spring clean mode? I'd love to hear your tips on being organised drop me a line on Facebook  or email me sarahpreston@tomfo.com
Live with Love,

PSST….I've got a giveaway at the moment, 10 of our fab 2014 TOMO (Tomorrow's Family Organiser) Calendars, click below to enter. It's super easy, just like Tomfo on Facebook and answer a question, closes 20/11/2013 at 1pm AEST.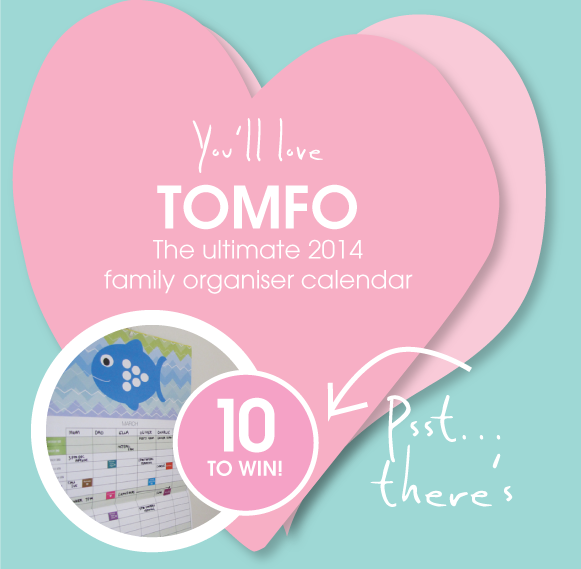 Tags: 2014 family calendar, 2014 family organiser, 2014 Family organiser Calendar, 2014 FAMILY ORGANISERS, 2014 tomfo, Family Organiser, organising your sink cupboards, spring clean
READ MORE POSTS
---