DIY wine bottle holder
The other day, I went to a pool party.
And we sipped wine.
It was that 40+ degree day.
And… then I met the golden bottle of prosecco.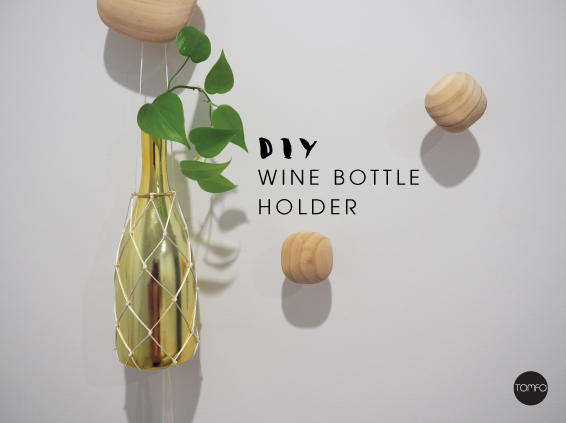 I loved it because it was gold.
And it was spray painted already.
But it was more than that…
It was time spent together with friends,
floating on tubes,
eating wonderful salads,
and bbq chicken.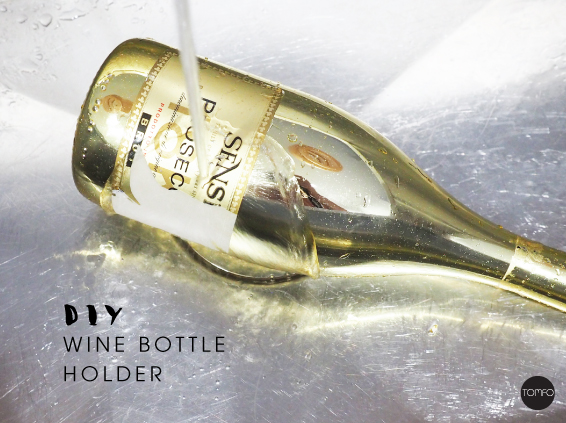 We chatted.
And we laughed.
And life was good.
At the end of the day my friends packed me up with that golden bottle,
to see what I could make from it.
Here it is,
and you can do it too.
DIY Wine Bottle Holder
You will need:
Wine Bottle (I used the Gold Sensi Prosecco, they also have a pink one!)
Soap and Water
Gold ring
White builders string
Scissors
Soak the bottle in warm water to remove the labels. I used dishwashing detergent to remove the sticky part of the label, rub gently, so you don't scratch the gold.
Cut a length of string for the hanger, then tie double knots on each side of your gold ring.
Cut 6 double lengths of string and make hitch knots at the top of the ring. I tied a second knot here to secure the string.
Then tie knots at even spaces using 1 cord from each of the hitch knots.
Alternate to make a diamond pattern.
Continue until you have a basket shape long enough to fit your bottle.

Place the bottle inside your new holder and secure with a double knot at the bottom. Then cut the excess cord.
Fill with water and add some greenery or flowers.

Voila, your own wine bottle holder.
As an even easier option, simply keep the bottle and remove the label and add your own flowers or candles.
Or use them as water bottles at your next gathering.
Did I mention they come in pink too?
It's a very affordable way to decorate your home.

From now on,
I'll always keep the golden bottle that's shared with friends.
Because the real gold is…
Before you create something from it,
you get to spend time with them. x
Ever made something with a wine bottle?
Do you think you'll be keeping the golden bottle from now on?
Live with love,

See the entire Yamba Scandi Collection here.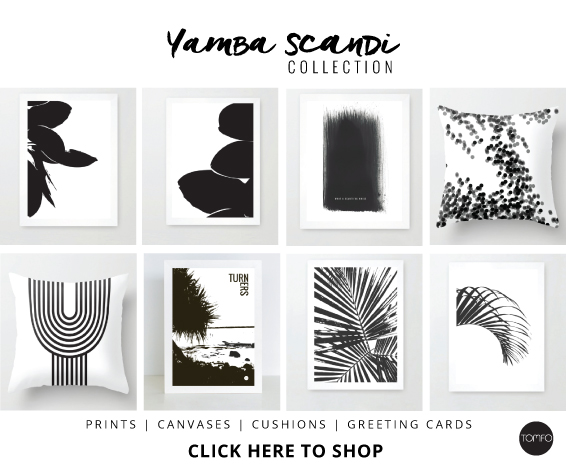 Why not subscribe here so you don't miss a FREEBIE or new shop pieces?
Linking up with The Ultimate Rabbit Hole.
READ MORE POSTS
---