DIY floating frame art
Some things are just too good to be true…
but this isn't one of them.
You can make this DIY floating frame art
and create your own personal style in a jiffy.
Truly wonderful!
Great even.
And definitely too good!
Especially when it's this simple.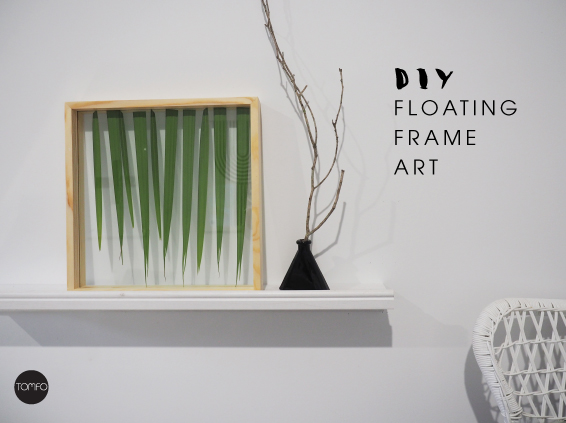 DIY Floating frame art
What you need:
Floating frame (I got mine from Target for $15)
Palm leaves
Scissors
Remove the foam lining in the frame.
Gently remove the glass frames.
Then cut some palm leaves and place in the desired position.
You could try different leaves also, but they need to be fairly flat to fit inside the frame.
Put the frame back together and you are done.
I chose palm leaves because they are a long lasting green.

Of course, you could place a picture inside the floating frame too.
When you need to replace the leaves, why not try some simple, round leaves in a random pattern, or deconstruct a flower?
You could even spray paint the leaves gold or black when you find the perfect composition.
The possibilities are endless.

I'm a big believer that DIY is good for your soul, not just your home.
Especially if it's easy enough for everyone to do.
It could make a fabulous gift too.
Sometimes simple…
can be perfect.
Enjoy the weekend ahead guys. x
Do you think DIY is good for your soul?
Have you been searching for a floating frame like me?
Live with love,

See the entire Yamba Scandi Collection here.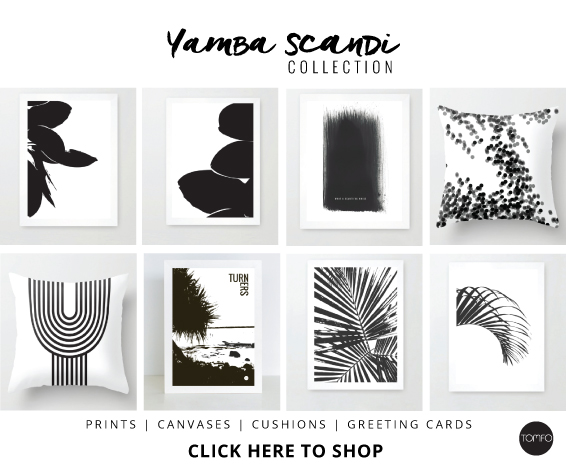 READ MORE POSTS
---