DIY Eucalyptus Wreath
Helloooo, I'm back.
I took the longest break ever!
And it was so good,
but I've missed you all.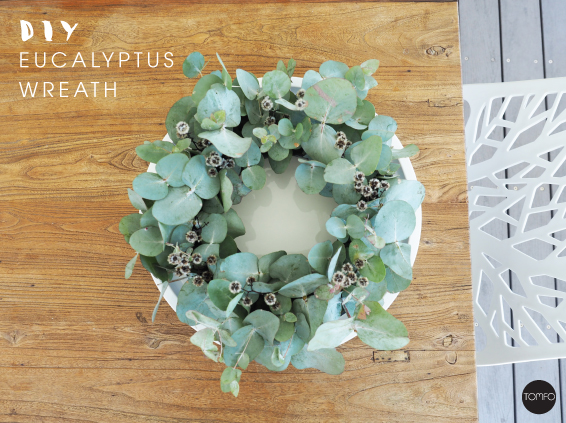 How have you been?
Did you have a wonderful Christmas?
We did.
Magical even.
I made this Eucalyptus wreath for our very first Airbnb guests this Christmas and it was so easy I thought I'd share it with you all.
I've made two since and I just love how easy they are to create.
I think you can make these all year round.
They're so easy to do, and very Scandinavian.
Here's how.
DIY Eucalyptus Wreath
You will need:
Oasis Wreath (you can pick one up from Spotlight here)
4-6 stems of Eucalyptus
I stems of white/neutral flowers
Water
Firstly, pour water into the oasis until it is soaking wet. Then cut your long stems into smaller stems and insert randomly around the oasis.
Try keeping the stems at roughly the same height.
Once all complete, add a few feature flowers, I'm a fan of neutral and it goes with my Scandi theme, but you could try other options too.

There's a simple trick to cutting long stems into small ones to fit the oasis.
Simply cut at the base as shown below to make smaller stems to insert into the oasis.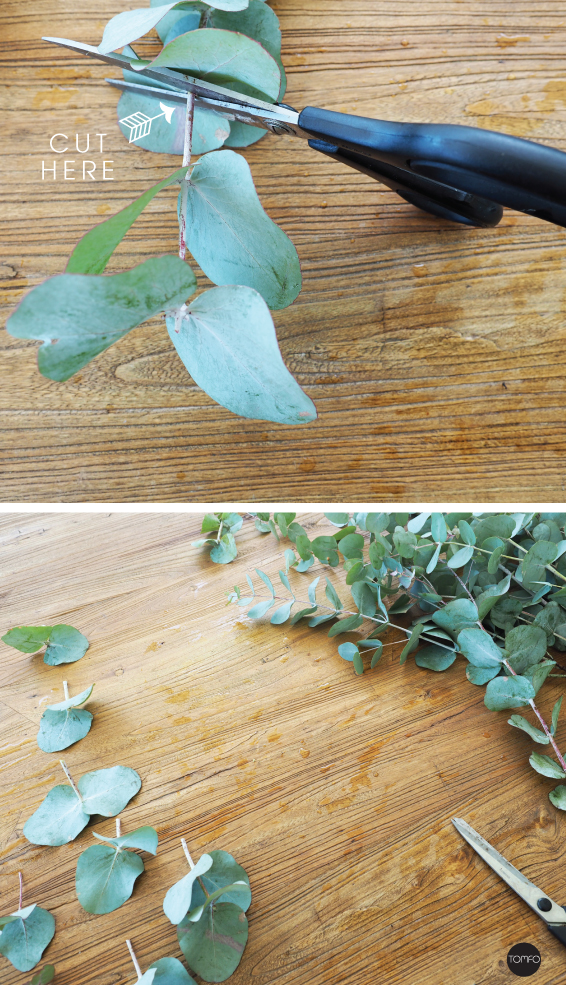 If you have any left over whack them in a vase, they make your house smell beautiful, too.
I love simple ideas for your home that look like they were made by a florist.
Especially when you can whip them up in a few minutes yourself.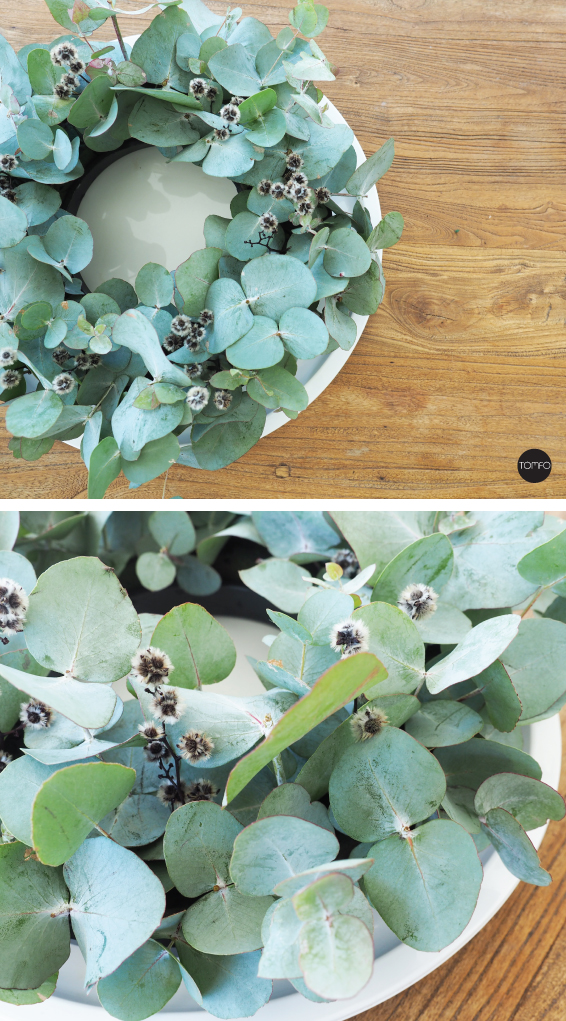 Who says wreaths are just for Christmas?
I think they should be used all year round.
Call me crazy, but every time I make these Eucalyptus Wreaths they remind me of the wonderful people and family in our lives.
Time spent with friends.
Being carefree.
A place where everyone is welcome.
And long holidays.
(I'm planning on keeping that feeling for a long time yet)
This year I'm working on some new pieces for my Yamba Scandi Collection and I'll be heading your way with easy DIY ideas for your home and lifestyle, Scandinavian inspired of course. I can't wait to inspire you to create and share the new and exciting things that will be happening over at Yamba Scandi.
So, here's my belated happy new year wish to you all.
I wish you all enough this year,
not too much,
not too little.
Just the right amount of everything. x
Have a wonderful weekend guys. It's good to be back.
What have you guys been up to?
Had a great break?
Do you still have that Christmas spirit and have you ever made a Eucalyptus Wreath?
Live with love,

See the entire Yamba Scandi Collection here.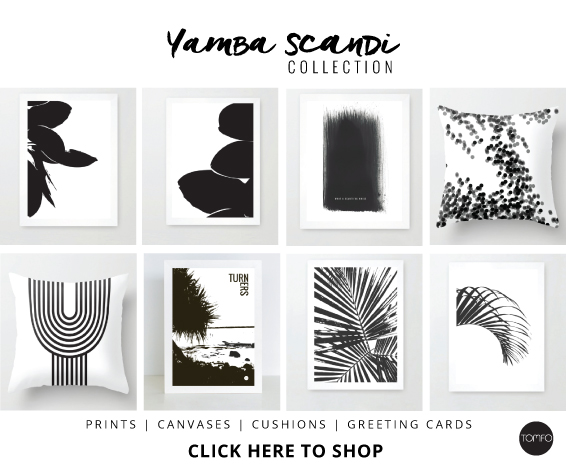 Why not subscribe here so you don't miss a FREEBIE or new shop pieces?
Linking up with The Ultimate Rabbit Hole.
READ MORE POSTS
---