DIY Sunscreen Storage
Where's the sunscreen?
That's the cry that used to be heard in our house.
Constantly.
Not anymore, though.
I made a DIY sunscreen storage holder,
now everyone knows where it is.
And it looks good too.
Hallelujah!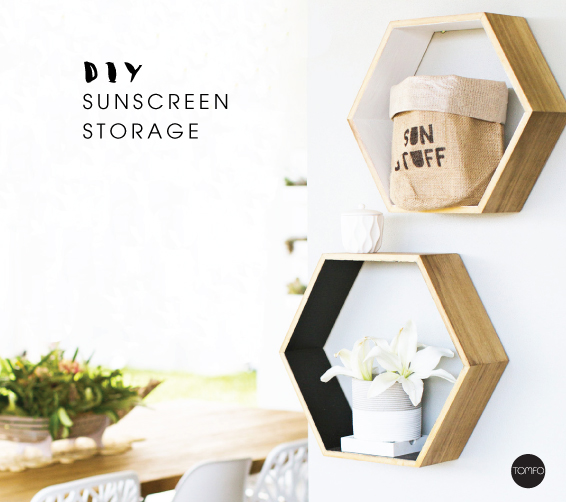 I think when you make things look neat and organised,
and add labels, so others know what's inside,
life just becomes easier.
And you don't waste time trying to find things like sunscreen and mozzie repellent.
Life's to short for that.

Here's how I made mine, incase it inspires you to create some sunscreen storage yourself.
DIY Sunscreen Storage
You will need:
Free Sunscreen Storage template
Plain hessian storage bag
Sharpie laundry pen
Adhesive spray
Scalpel
Cutting matt
Ruler
Print out the Sun Stuff template here. Use a scalpel and ruler to cut out the straight edges of the type, then cut out the curved edges freehand, it doesn't need to be super perfect, it's just a guide for the sharpie pen.
I sprayed mine with some removable spray adhesive and used some tape to adhere to the position on the flatten storage bag.
Then fill in the letters using a laundry sharpie marker.
Add your sunscreen and mozzie repellent into the your new sunscreen storage holder and you are done.
Way more attractive then a shelf of containers, don't you think?

The power of a label is super important…
because that way, you don't need to tell people where things are,
AND they even begin to put them back so they can easily find them.
I'm a self confessed label freak, because it makes life so much more simpler.
Design and function… priceless.
We've had this sunscreen storage at our place for nearly a year now and it's working a treat.
Getting the kids to put sunscreen on…
now that's another story.
The sun's out here, so we're off to grab some vitamin D this weekend.
Have a great weekend guys.
Got a place for sunscreen at your house?
Any tips for getting kids to put sunscreen on?
Is the sun out at your place this week?
Live with love,

Shop my Yamba Scandi Collection here.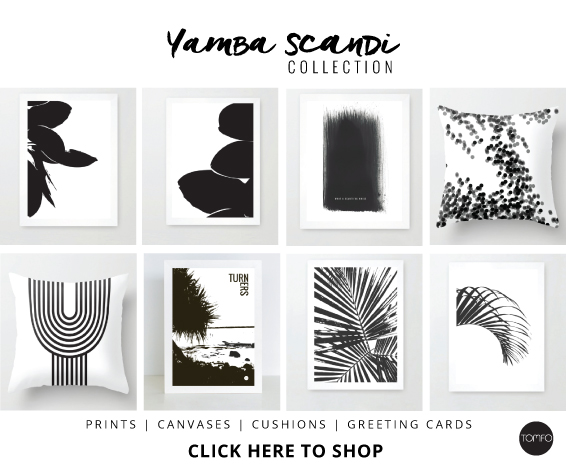 Why not subscribe here so you don't miss a FREEBIE or new shop pieces?
Linking up with HIT, With Some Grace and The Ultimate Rabbit Hole.
READ MORE POSTS
---