DIY Shampoo Containers
"It's not just a house…
it's a home."
That's the line I remember…
from the 1997 Australian movie,
The Castle.
It's a wonderful thing…
Making a house a home.
Filling it with memories.
And love.
You may well ask what shampoo containers have to do with that?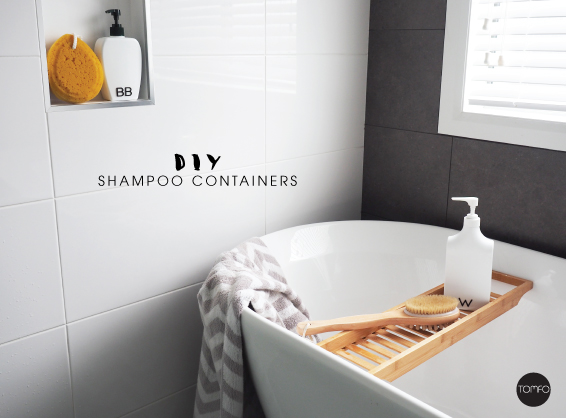 And I'd probably say…
"It's the vibe of the thing"
And,
I made them myself.
And you can too!
If you're looking for a way to pretty up your bathroom containers
and add your own scandi style,
you might want to give this a try.
It's super easy.
Darryl might even say…
'This is going straight to the pool room"
You could try different colours,
like silver or gold stickers on coloured or white bottles,
but this black and white version, fits in perfectly with my Yamba Scandi Collection.

DIY Shampoo Containers
You will need:
White pump containers of your choice. (I used Dermaveen)
Black letter stickers (I used these)
Mod Podge
Paintbrush
Cloth and some Gumption
Select the size and shape of your containers.
I think the pump kind works best.
Remove the labels, (these ones come off very easily.)
I used a small amount of gumption on a damp cloth to remove any excess sticker glue.
Then let dry.
Decide on a letter to use,
I chose just the initial.
S for shampoo, C for conditioner, W for wash (body wash), BB for bubble bath.
Then place the stickers on the containers.
Gently paint over the stickers with Mod Podge and let dry.
(This seals the stickers and keeps them stuck on, it's fantastic stuff)
Decant your shampoo, etc into the new containers.
Viola, custom containers,
you made yourself.
I used the same method for creating our dog food containers here.
Note: You may also like to try waterproof vinyl lettering and then you can delete the Mod Podge step.

I made these about 9 months ago for our other bathroom
and they are still going strong.
To clean, I wipe carefully over the Mod Podge area.
Our containers have been in a wet room, but don't have constant water running over them, so this may help in keeping them new, however, wet hands and water haven't caused these to deteriorate in this time.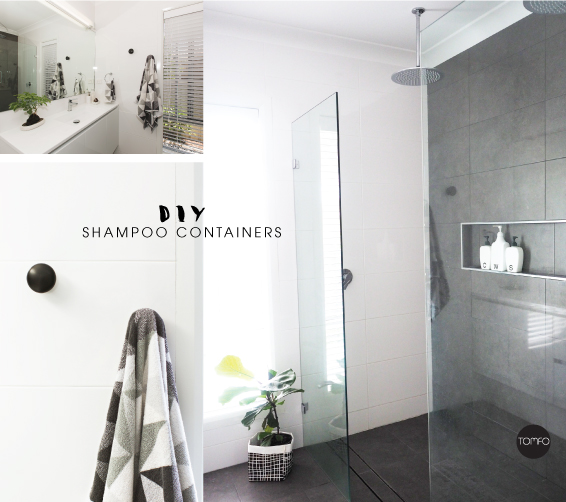 I'll leave you with the closing line from Castle by Laurie Hammill…
Sure the Kerrigans built a house,
then they built a home and family.
You can acquire a house, but you can't acquire a home.
Because a home is not built of bricks and mortar, but love and memories. 
I love making our house a home.
And sharing it with you.
It's school holidays here.
(You know, that juggling act thing we do)
And I've taken a break.
How's the serenity?
Sometimes.
(I wouldn't have it any other way, though)
We've had visitors,
copious showers,
select baths,
good times,
and laughs.
All wonderful memories,
that continue
to make
our house a home.
I hope you've made some wonderful memories too.
Think you might try these DIY shampoo containers?
What's your bathroom colour scheme?
What's your favourite line from The Castle?
Happy weekend guys
Live with Love,

Why not subscribe here so you don't miss a FREEBIE or new shop pieces?
Linking up with HIT, With Some Grace and The Ultimate Rabbit Hole.
READ MORE POSTS
---