DIY Leather Tassel Keyring
Ready to get your tassel on?
Me too!
But first, I have a confession,
I've been using a keyring with a soccer ball from the $2 shop for the last year or so,
and it's definitely time to do something about it.
(You can't even tell it's a soccer ball anymore, all the ink has worn off)
So, I made this scandinavian inspired leather tassel keyring and you can too.
It's super easy to make and would also be a great gift.
IF…
you could bear to part with it, once you've made it!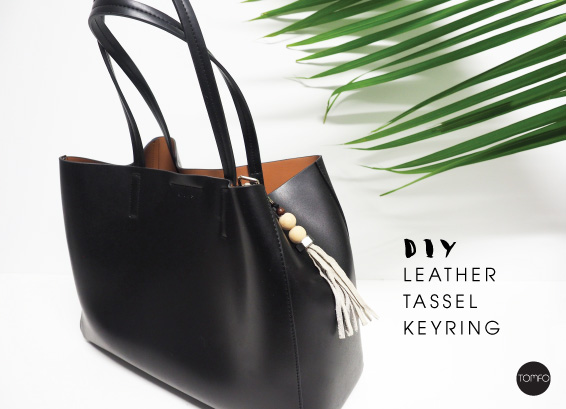 DIY Leather Tassel Keyring
You will need:
1 Swivel Clip
1 Split Ring
I Nut
2 Large Beads
1 Small Bead
Flat Leather Cord
Leather Patch (size 11cm x 7cm)
Scissors
Glue Gun
Sticky Tape, Ruler and Pencil
Gather your supplies. Cut the flat leather cord to approx 25cm long.
Then fold in half and make a reverse larks head knot over the split circle.
Begin threading on your beads. (Tip wrap a piece of tape around the end of the flat leather so it can thread through the beads easily).
Thread one small bead, then 2 large ones, lastly thread a nut onto the flat leather, this will house the leather tassel you are about to make.

How to make the leather tassel
Cut a piece of leather 11cm x 7cm, use a pencil to mark your shape before you cut. Then mark 5mm from the top and draw a line across the back of the leather patch with a pencil. Using a pencil and ruler mark out 5mm increments all the way along the leather patch.
With sharp scissors cut along the template you have marked out, (see pic below).
Then roll up and secure with a hot glue gun.
Add a dot of glue in between each bead and the nut. Then cut the flat leather and glue it securely inside the nut.
Insert the tassel into the nut and secure with your hot glue gun.
(Tip: Use a scalpel to carefully remove any excess glue between the beads)
Connect the swivel clip so you can attach to a bag.
Voila!
That's one cool keyring!

How neat?
I love the nut, it's the perfect house to hide the end of the tassel.
but the best bit is…
you can make it yourself!
Did you know it's National Craftmonth at Spotlight?
I'm SUPER excited to be one of their Craft Month Ambassadors along with a stack of other fabulous creative bloggers who will be sharing DIY projects. There'll be instore events and activities that you can be part of during the month of March too.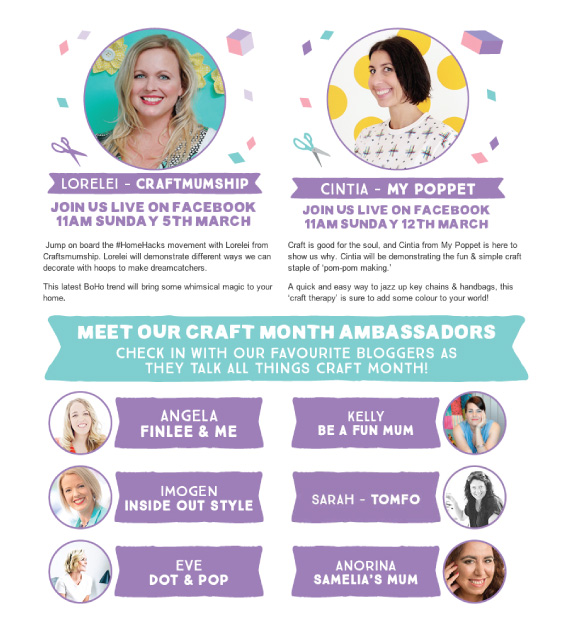 So, why not follow along and share your creations and inspiration on Facebook and Instagram using #craftmonth #makeityourself.
I'll be sharing a special post for the Ultimate DIY Party later on this month.
I can't wait to show you!
Quite fitting really,
Tomfo had it's fourth birthday yesterday. Hip, hip hooray!
Why not subscribe to my posts (if you haven't already) so you don't miss what I make next week,
it's going to be the beginning of my ultimate DIY party.
Subscribe here for weekly DIY ideas
It all starts with this fabulous piece of wood.
I know you are going to love it.
Back to my new Leather Tassel Keyring…
And,
Goodbye soccer ball keyring,
you were awesome!
But, I've just fallen in love with a tassel.

Reckon you could DIY a Leather Tassel keyring? I know you could!
Got a DIY streak?
Love making gifts for giving or yourself?
How's your keyring looking?
Happy weekend guys,
Live with love,

See the entire Yamba Scandi Collection here.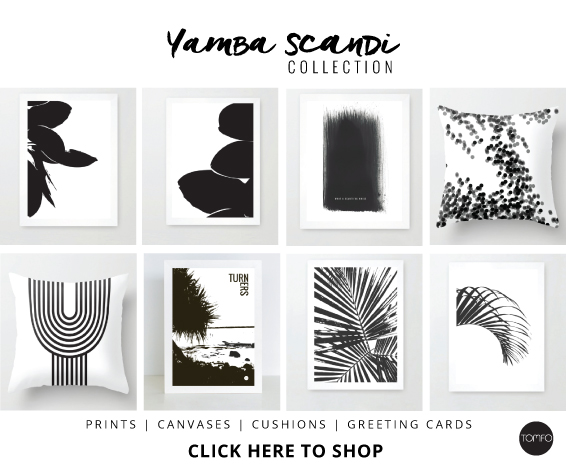 READ MORE POSTS
---