DIY Soccer Party Favours and a free printable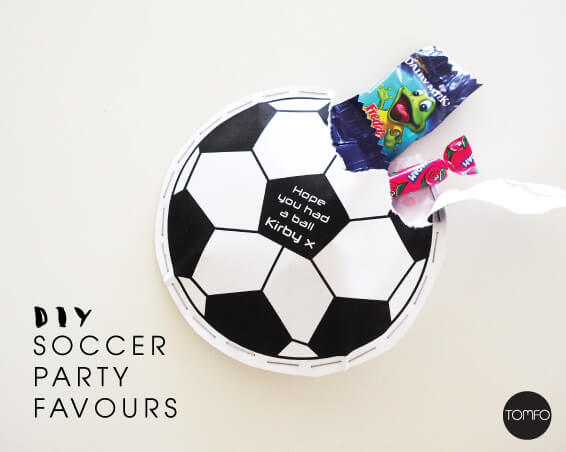 Having a soccer party?
Here's how to make these easy DIY, soccer party favours, with a free printable, some scissors, a stapler and some lollies.
We're getting ready for a soccer party at our house.
And now there's one less thing  to do on the list. Phew!
These are super easy to make.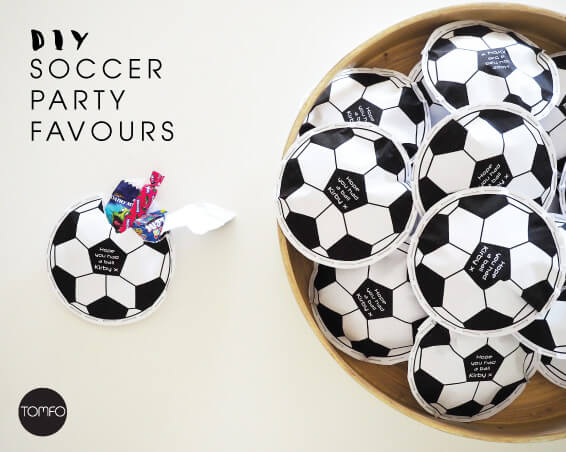 DIY Soccer party Favours (makes 20)
Here's what you'll need:
Scissors
A4 copy paper (20 sheets)
Stapler
To make:
Print out 10 of my Soccer party Favour Templates onto A4 paper.
Place a second blank piece of paper at the back, (this will be the back of the circle favour). Then cut out with scissors.
Add your child's name in the blank space provided on the printable.
Then staple closely all the way around the circle.
Insert lollies, (TIP: use packaged lollies so they don't mark the paper)
Then close each soccer party favour with more staples.
Repeat for the remaining favours.
See this easy step by step tutorial below.

Why not pin this Soccer Party Favour tutorial for later so can remember this free printable for later?
We'll be adding these to our Soccer Party Poppers for the big party.
Now, onto some garlands for decorating and that cake!
Have a great weekend guys,
Live with Love,


PS: House update: we are in council and just waiting for the green light. Yay!
Furniture sanding update: as I write I can hear the sander in action,
I've handed it over to the master sander,
("Please don't stop", my brain says, every time I hear the quiet, lol!)
Linking up With Some Grace, Life, Love and Hiccups and Maxabella Loves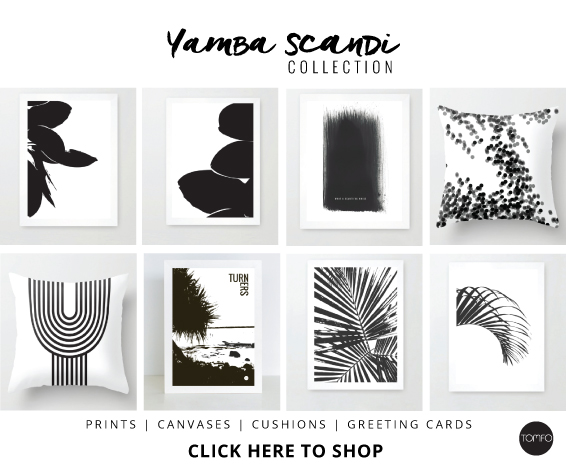 READ MORE POSTS
---