DIY Wood Table Runner
Remember last week, I said I was going to make something from this piece of wood?
Well here it is.
The simplest DIY, with added wow factor you'll ever make!
A DIY Wood Table Runner.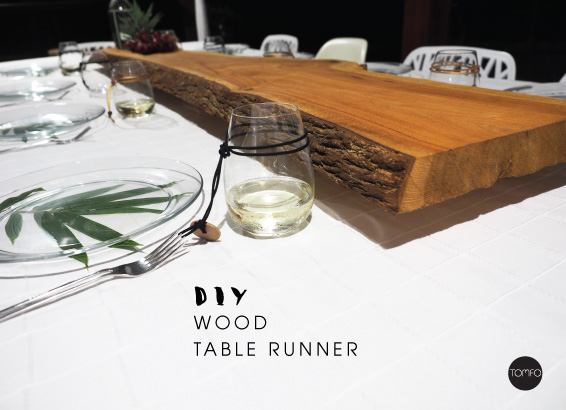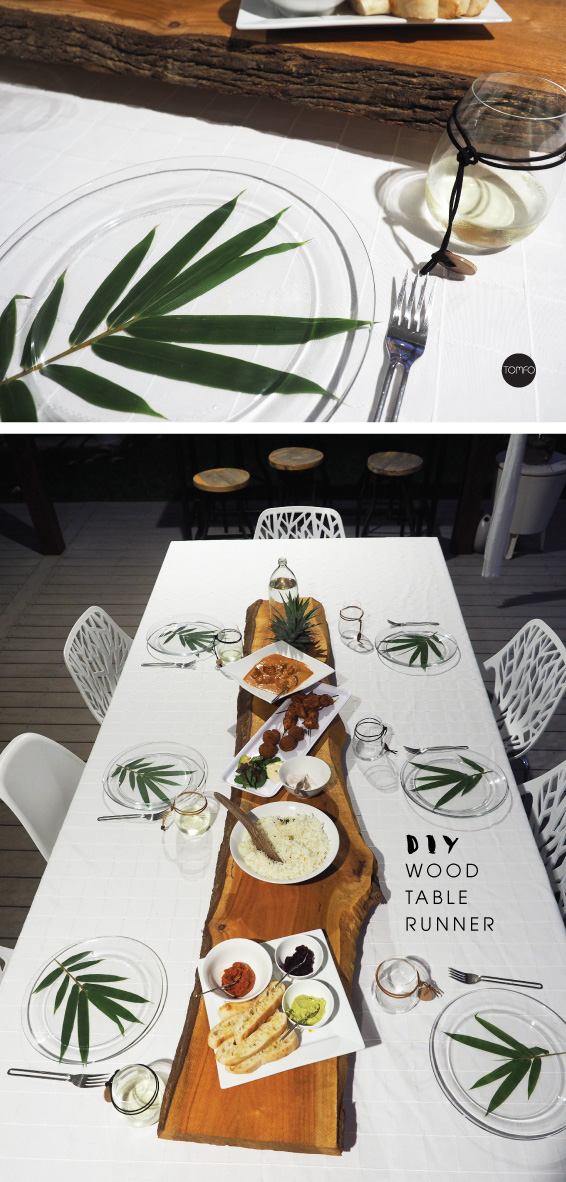 We have some great markets here in Yamba.
The other week I bought a piece of wood home to our place to make a table runner for this table.
It's super easy, here's how you can make one too.
DIY Wood Table Runner
You will need:
A piece of wood (this one is Silky Oak and has been put in a humidifier to make sure all the tannins have leached out)
Sandpaper & Sandpaper Block
Outdoor Furniture Oil (I used this one, it's the best I found to keep the colour as close as possible and still keep out moisture, ie: you can put a glass on it and it won't leave ring marks)
Paintbrush
3 x wood off cuts
Sand any rough areas of the wood piece, I used a sanding block and a piece of very coarse sandpaper for some the rougher parts, took me 5 mins tops.
Then place 3 blocks of wood the same height, on the table and place your wood piece on top of them.
I painted mine directly on the table, because it had been painted with the same oil last year.
Once oiled, let dry and it's ready to use.
It's going to be a hit at parties!
The perfect vessel for holding snacks or dinner.
Imagine all the wonderful food it will hold?
And the stories it will hear?
And most probably, the wine it will drink.

By the way, how cool are these clear glass plates?
That's a piece of bamboo underneath, so simple to do.
Got any markets close to you?
Think you'd be able to whip up one of these DIY Wood Table Runners for your home?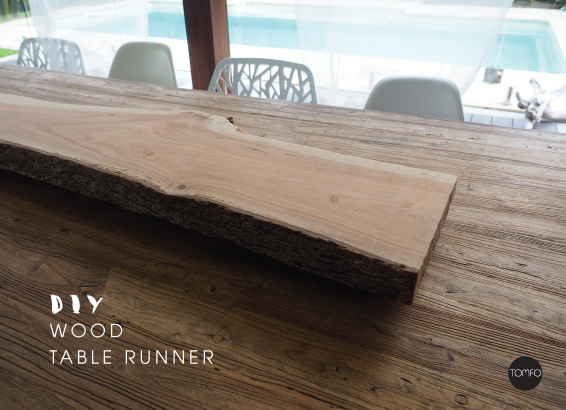 Did you spy those sheer curtains in this picture?
Drop by next week, I'm showing you how we made these DIY outdoor curtains, perfect for a party or a special occasion.
Because it's National Craft Month you know and we are getting ready for the ultimate DIY party at our house.
Subscribe here for weekly DIY ideas
Have a wonderful weekend guys, I hope you'll drop by next week.
Live with love,

See the entire Yamba Scandi Collection here.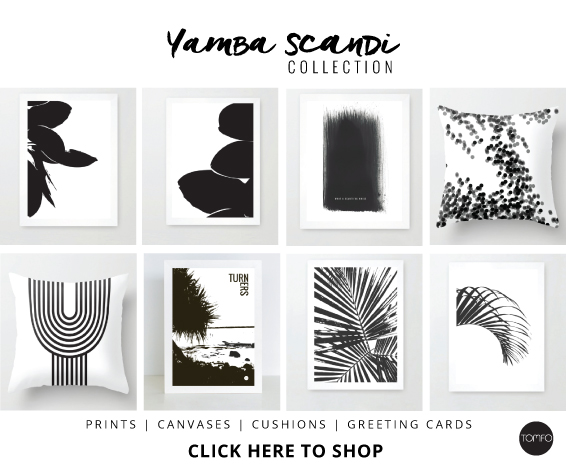 READ MORE POSTS
---