DIY Advent Candles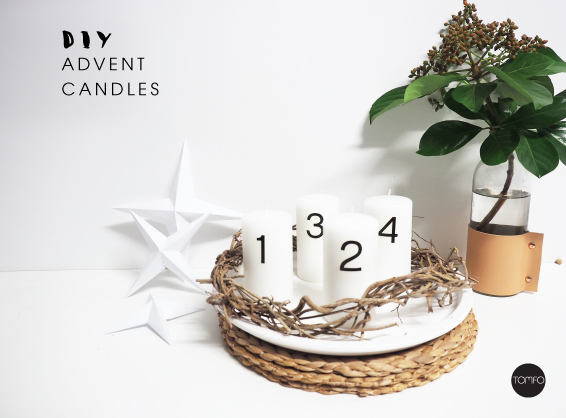 We've never had advent candles,
until now.
Some friends dropped by tonight…
impromptu,
and we made nachos stretch for two more…
And,
everyone asked,
"What do the numbers mean on the candles?"
I said…" It's an Advent Candle, we light each candle over dinner for 4 weeks until Christmas."
So, tonight we set the date to trim the tree,
and light the first candle on Friday 2nd Dec.
That's how traditions start, I reckon.
Perfectly impromptu….
Our first Advent Candles.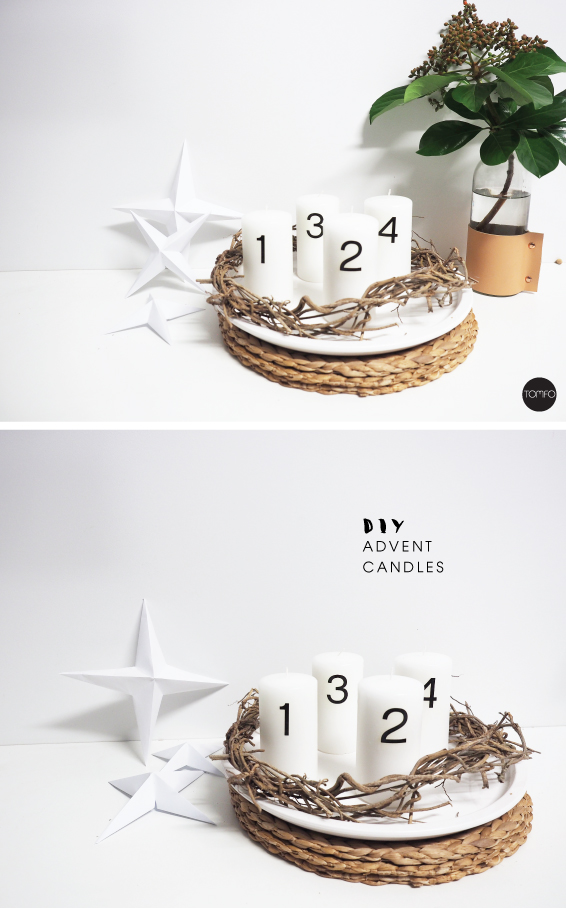 Fancy starting your own tradition?
4 candles for Christmas?
It is simple to make, here's how you can make one too and start your own impromptu tradition.
DIY Advent Candles
You will need:
4 pillar candles
Round tray or flat platter (I used an old microwave tray)
Bendy vines (or try Ivy or potato vine)
Water
Vinyl Lettering
Mod Podge
Paintbrush
Green Leaves (I used Viburnum)
Gather your vines and soak in water for 20 mins. (This helps them bend without breaking), then, start making a circle shape and twist the vines around to make a wreath shape. Lay the wreath onto the tray, add the candles, then apply numbers. I used vinyl lettering and painted some mod podge to ensure they stayed on. We also added some green leaves at the table, I used Viburnum.


And just like that…
Impromptu,
makes you realise….
it's all about the people.
It always is.
That's why I love Christmas.
It truly makes you stop and appreciate
all the angels you have in your life,
here….
and above…
That make you see….
and feel…
the wonderful around you.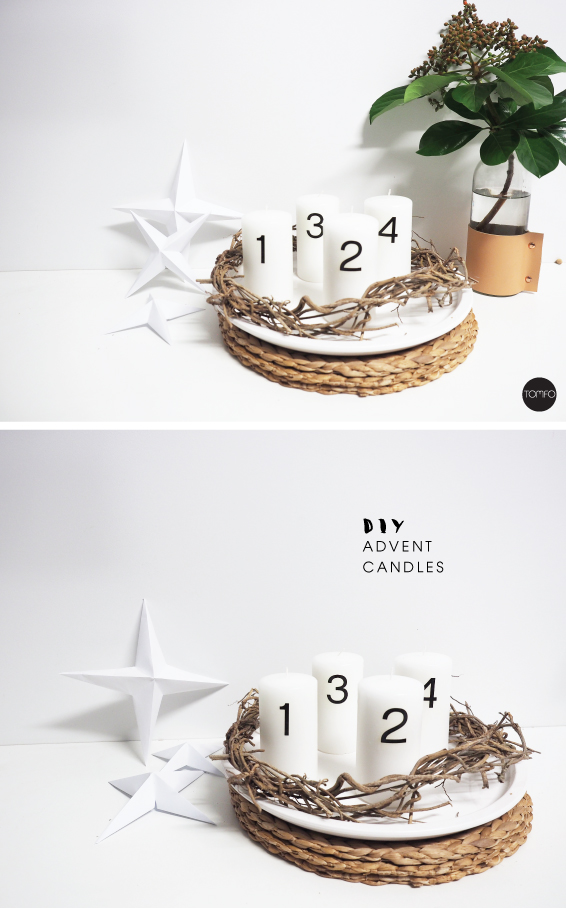 You might think I'm crazy, starting to get ready for Christmas early…
but, I want to enjoy every minute,
impromptu moments,
and time with friends.
Making time,
even when you have none,
(that's the important bit, or you'll miss all the magic).
Talking about Advent Candles,
and setting dates,
to come back for dinner to light them… together.
4 Candles for Christmas….
Won't you join me?
Do you have advent candles? Would you DIY your own?
Love impromptu guests?
Do you share your tree trimming night with others? (You should it's so much fun!)
Happy weekend guys,
Live with love,



Why not subscribe here so you don't miss a FREEBIE or new shop pieces?
Linking up with The Ultimate Rabbit Hole.
READ MORE POSTS
---