DIY Scandinavian Advent Calendar
It's soooo close.
I can feel it…
That tree trimming day,
the beginning of our countdown to Christmas.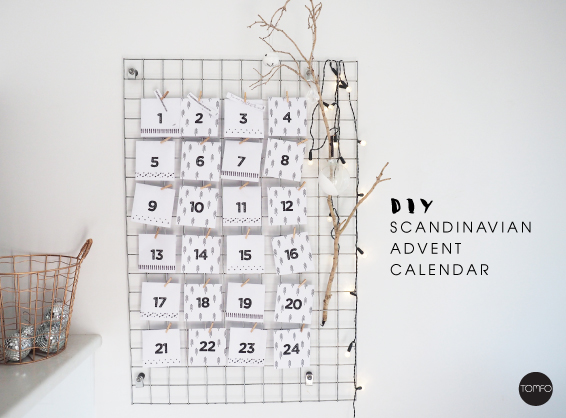 We've used a few calendars here over the years to countdown to Christmas.
My Santa's countdown calendar and last years black Santa's Beard Calendar.
This year, I thought we'd try something new…
A little Yamba Scandi even, and you can make one too.
Here's how I made our DIY Scandinavian Advent Calendar for 2016.
I used my wire mesh memo mesh board as the hanging vessel, but you could also peg the advent bags to a length of string.
DIY Scandinavian Advent Calendar
What you will need:
Scandinavian Advent Calendar Printable
Scissors
Computer and printer
24 x A4 sheets of paper
Glue stick or tape
Mini pegs
Pen

Download the Scandinavian Advent calendar from my Etsy shop here, then print out each of the pages.
Use a ruler to score the fold marks before cutting. Cut with scissors inside the black lines. Cut out the quote, or write your own message.
Then fold into a bag and use a glue stick to glue the centre, then the bottom (see pics above).
Insert the quote or message into each bag, then fold the top over and use a mini peg to secure. Repeat with the other 24 bags.
Attach the the Wire Memo Board or to a length of string.
And you have your own DIY Scandinavian Advent Calendar.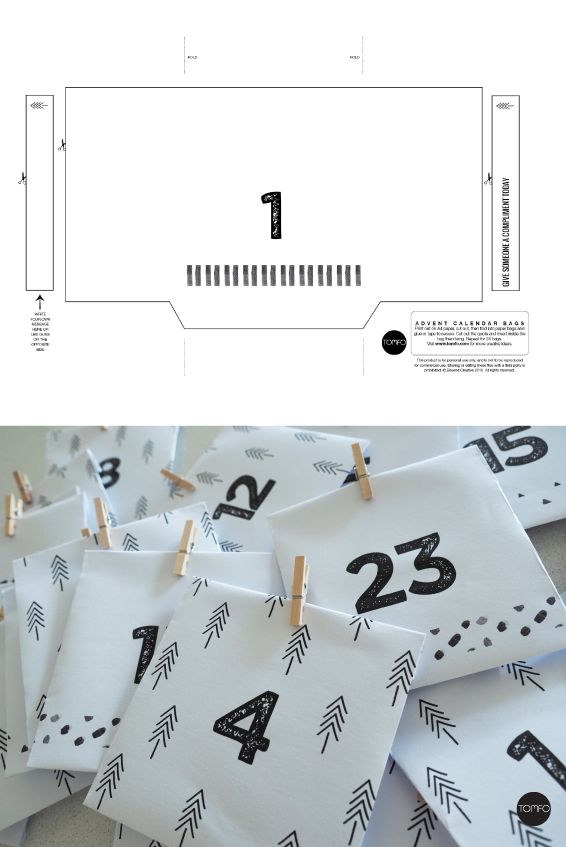 Here comes the best bit…
You can use my quotes
or make up your own fun messages, quotes or fun things to do.
I'm thinking over dinner in the next few days, we'll pose the question…
Why do we celebrate Christmas?
What do we have to be thankful for this Christmas?
I'm thankful at Christmas we see all our family and friends,
so maybe one message could be…
Only 23 days till we see Grandma and Grandpa for a hug,
or
Only 15 days till we share Kris Kringle with the neighbours.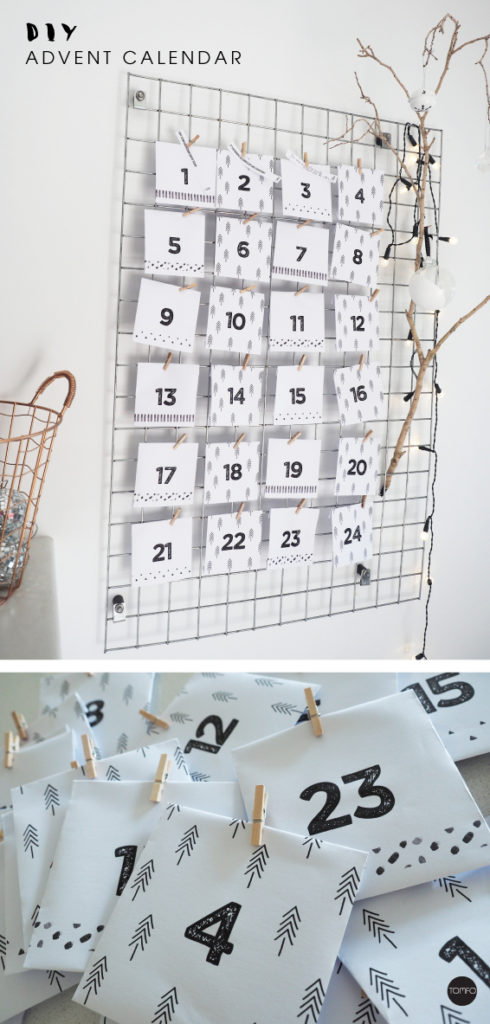 Of course you could add in lollies.
But, I think it's the thought behind the advent calendar that makes it special.
Adding your own messages that you talk about over dinner in November…
that's the tradition I want to start in our home.
It's the people,
and the time with family and friends,
that's the magic of Christmas.
Do you have an advent calendar?
Do you love counting down to Christmas?
Got any quotes or funny things we can add to our Scandinavian Advent Calendar?
Happy weekend guys,
Live with love,



Why not subscribe here so you don't miss a FREEBIE or new shop pieces?
Linking up with HIT, With Some Grace and The Ultimate Rabbit Hole.
READ MORE POSTS
---