Blow Paint Envelopes – Repurpose Children's Art into a Thank You Gift
These are the creations the kids made at my little guys party, they were too wonderful to throw away so I cut them up and put them into our "blow paint envelopes" so they could keep their masterpieces. Here's how we made the envelopes…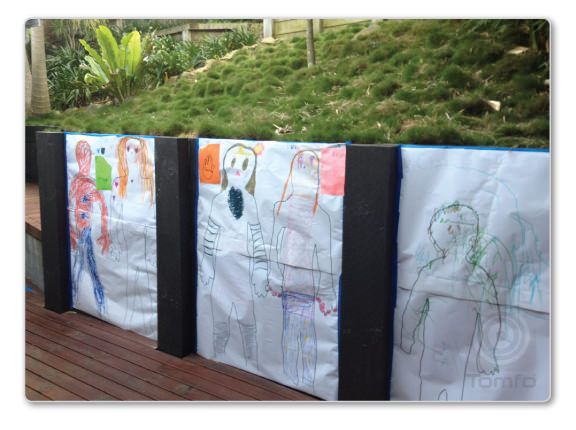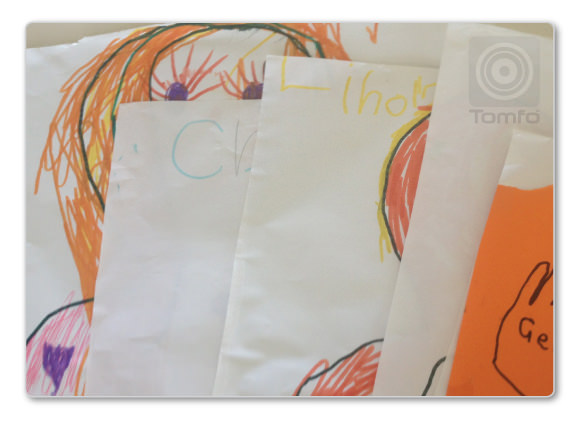 BLOW PAINT ENVELOPES
You will need:
Envelopes
Straws
Ice cube tray – for mixing paint
Watercolour paint – thinned with water
Syringe or Spoon (for dropping paint on paper)
Painters Tape/Removable Tape
I mixed up some watercolour paints in an old ice cube tray (make the paint quite runny, that's the trick) for the envelopes, I taped some painters tape (3 rows) on each envelope to make a space for the address before we started painting, then syringed different colours onto the paper.
Get your little creatives to start blowing the paint around the paper and watch the artwork come to life.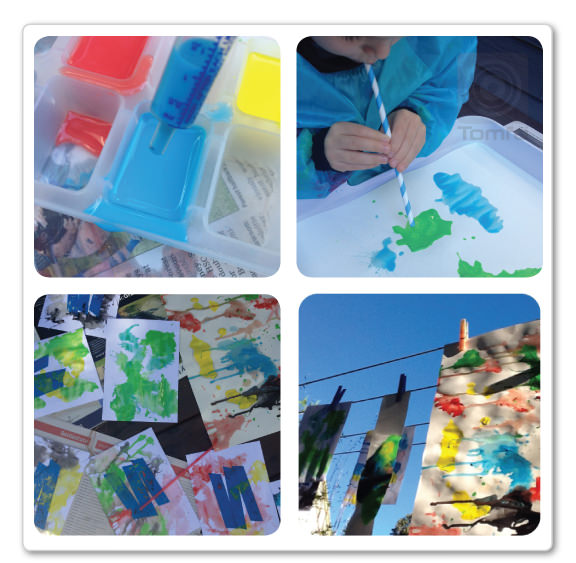 It was great fun, we "blow painted" the envelopes and also lots of other pieces of paper, it was a lovely hour spent in the sun together. I hung them on the clothesline to dry and when they were completely dry I carefully pulled off the tape and addressed the envelopes, then put a little note and each child's pic in the envelope.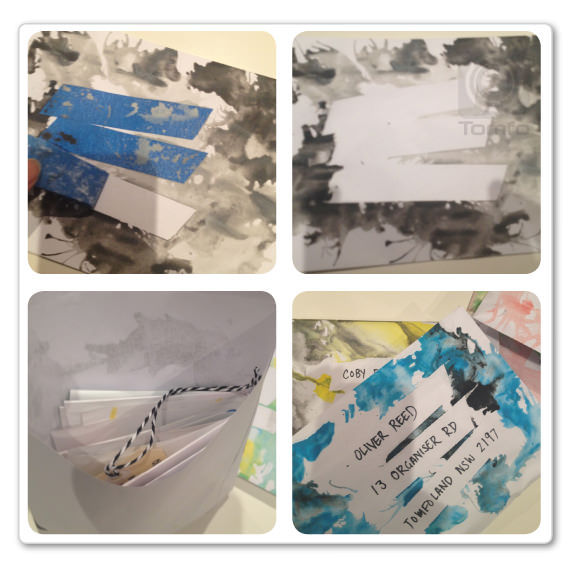 I Love how these envelopes turned out, we might make some more to keep on hand for those special cards for birthdays or letters to grandma etc.
We did so many blow paintings on plain paper, I have plans for weaving them into something cool next. Will post this one soon.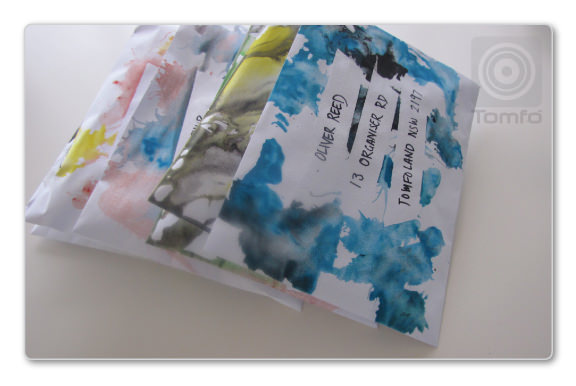 I'd love to hear your ideas, what have you done with your childs art lately? drop me a line.
Or leave a comment on my facebook page. Thanks for dropping by and if you don't want to miss a thing sign up for our email posts, scroll up to the top right and sign up!
Live with love

Tags: ART ENVELOPES, Blow painting, HOMEMADE ENVELOPES, KIDS ART ON ENVELOPES, Straw painting
READ MORE POSTS
---