Jamie Oliver's Fiery Noodle Salad with Chicken Satay Skewers – my short cut
This recipe by Jamie Oliver is so good and one of my favourites at the moment. I have made this about 5 times and had the best bbq compliments, even got called Mrs Oliver! Ha, thanks Jamie! If you haven't got the book check it out here Jamie's 30-Minute Meals
I did this without the skewers tonight as was just for the 3 of us, but the skewers are great, what ever you do don't miss the cashew nuts out they are yum and people will be fighting for them!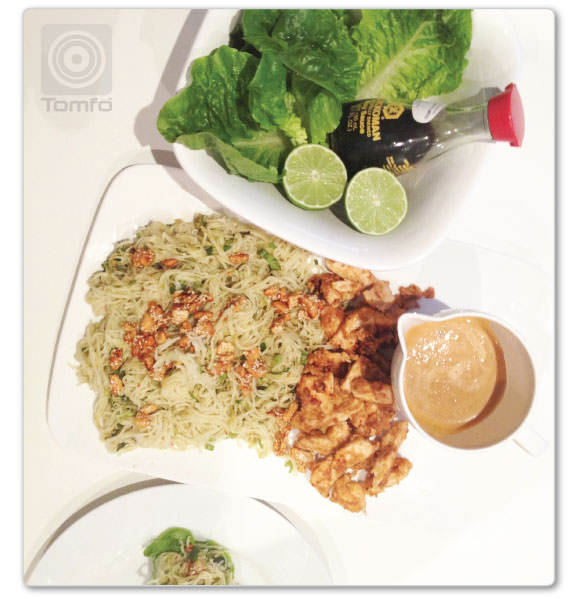 Today I used Ayam Satay Sauce (it's the best satay pre-made I've tasted) with Carnation Light and Creamy Cooking Milk as my satay sauce, Jamie's Satay Sauce is a must try though.
Here's my version but head over to here to see Jamies original recipe and his mint & fruit salad recipe (it's fab and the sugared mint keeps in the fridge for ages).
SATAY CHICKEN SKEWERS AND NOODLE SALAD
Preparation time:
Serves: 4
INGREDIENTS
SATAY
1 can Ayam Satay Sauce
3/4 can 375mL Carnation Light and Creamy Cooking Milk
CHICKEN
4  x 180 gram skinless chicken breasts
NOODLE SALAD
250 grams dried thin egg noodles (1 nest per person)
100 grams unsalted cashews
1/2 a medium-sized red onion
1 fresh red chilli
a small bunch of fresh coriander
1–2 tablespoons soy sauce
1 lime
1 teaspoon sesame oil
1 teaspoon fish sauce
1 teaspoon runny honey
GARNISH
2 little gem lettuces
soy sauce bottle (I use Kikkomans)
1 lime halved
PREPARATION
Soak the skewers in the sink, covered with water, (if you are doing the skewer option.)
SATAY SAUCE
Slice chicken and thread onto skewers, or just chop chicken as I did.
Put the Ayam Satay Sauce and evaporated milk together in a bowl. Pour half the satay mix into an oven proof dish, add the chicken and toss to coat (or coat the threaded skewers). Put remainder in a small pot and set aside to heat later for dipping sauce.
Put chicken in the oven, at 175C, for about 15-20 minutes or until golden and cooked through, (turn them if you are using skewers). I have also done this on the bbq.
NOODLE DRESSING
Peel the half red onion and put in the processor with the chilli (I take the seeds out for the little guy) the stalks from the bunch of coriander, 1 – 2 tablespoons of soy sauce, a few lugs of extra virgin olive oil, the juice of 1 lime, 1 teaspoon each of sesame oil and fish sauce. Pulse until finely chopped, set aside to add to noodles later.
GARNISHES
Trim the bases off the little gem lettuces and break the leaves off. Rinse and dry, arrange in bowl with soy sauce and halved limes.
CASHEWS FOR NOODLE SALAD
Put a medium frying pan on a low heat. Add roughly bashed cashew nuts (crush with a rolling pin or something hard under a tea towel) toast, tossing occasionally, drizzle with honey and add sesame seeds, then remove and set aside.
COOK NOODLES
Put the nests of noodles in boiling water and cook for 6 minutes. Drain the noodles in a colander and place on a platter.
ASSEMBLE NOODLE SALAD
When ready to serve, toss in the roughly chopped remainder of coriander to the noodles, the sauce from bamix and sprinke with cashews ontop.
LAST MINUTE
Turn remainder of satay sauce on till it starts to heat on the stove, stir occassionally. Once heated through serve with everything, enjoy! Build your own parcels of lettuce, noodles, chicken, satay sauce and/or soy sauce and a squeeze of lime.
NB: WHEN I HAVE PEOPLE OVER
I make the sesame cashews (keep in a separate container until ready to assemble the salad) and the noodle salad dressing, put the garnishes in a bowl (lettuce, soy and limes), and marinate the chicken skewers. Then, when we are ready to eat, cook the chicken, cook the noodles, then toss the salad together, heat the sauce and serve.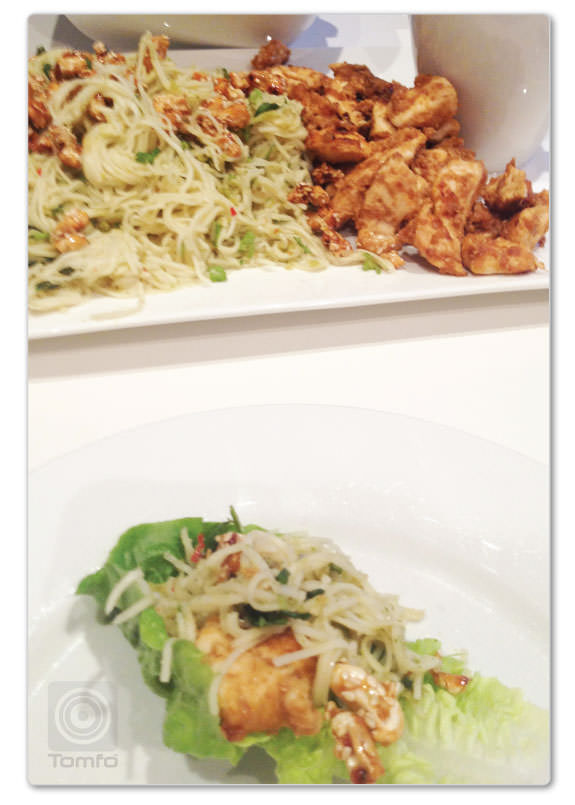 My pics are a bit blurry, I'm no photographer and I am no chef either, but this recipe is a winner. I have to cook something every night for my family so, recipes like these make my life easy. Thanks again Jamie! I love your work.
To make life easy for you, (I love it when someone tells me something is good and shows me where to get it.) If you want to look out for the 2 things I used, Jade Phoenix Thin Noodles Chinese Egg Noodles and Ayam Satay sauce below is what they look like. I got mine from Coles. (I'm sure they are in other places too)
NB: I did not receive any free product from these guys just passing on my trial and error, these products both work perfectly every time.
Thanks for dropping by, remember if you don't want to miss a post sign up to our mailing list, you'll get the post before everyone else does, (scroll up to the top right hand corner to FOLLOW US and enter your email then hit join) OR  like my facebook page so you don't miss a thing!
Live with love,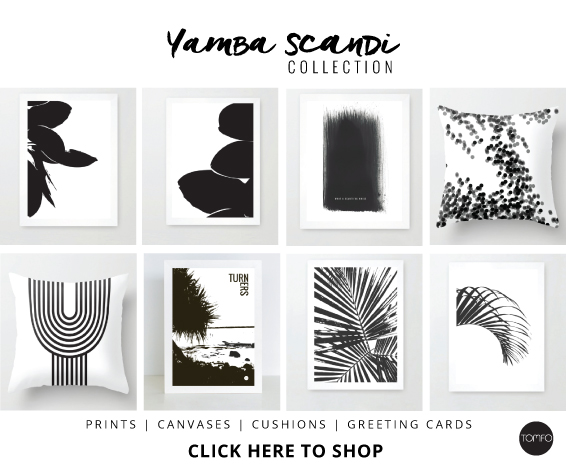 READ MORE POSTS
---