How to make your own terrarium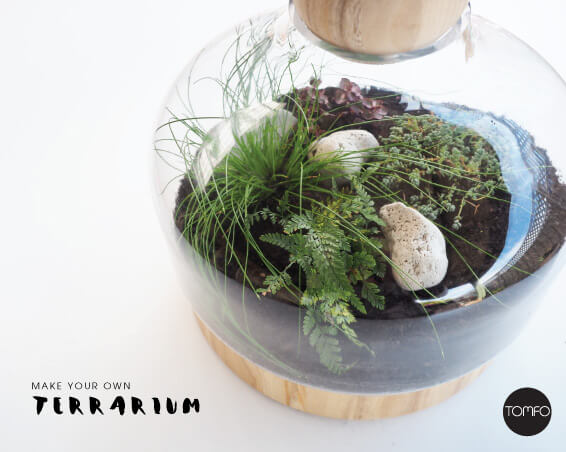 I made a terrarium.
Why?
Because I love making stuff for my home.
That's what makes a house a home I reckon.
This week, when I was at a local craft shop, a lady at the counter next to me said,
"My husband says, why make it…
why don't you just buy it from the shops?
She said,
"Because…
I like to make stuff for myself."
I couldn't agree more.
So, if you fancy making one of these "on trend" Terrariums too, here's how I made mine and the plants I used.
To make a terrarium
Plants I used:
1. Fairy Lights
2. White Hares Foot
3. Sedum (Dragon's Blood)
4. Sedum Brevifolium
Potting mix
Pearlite mix for drainage (my Urbio wall garden is still going strong, so I used the same method here)
Terrarium vessel from Beachside Bargains
Pumice or stones to decorate
T-Shirt Yarn
How to make:
Add perlite mix to the bottom of the vessel. Then place plants randomly. Try to chose plants with different heights and textures.
Then add soil around to fill in. Add a few stones or pumice to finish it off.
Use a soft cloth to wipe off any excess soil from the container, then water in to welcome the plants to their new home.
To make a macrame style hanger for this, use my macrame hanging tutorial here.
TIP: To get a thicker finish on the hanger, I made each of the 4 strings be 8 lengths of yarn in thickness.

I think it looks great on the table.

And it's pretty neat in it's new macrame hanger too.
But the best bit, is…
I made it myself.
I'm planning on hanging this in the media room at our new house,
I can't wait to show you how it will look.
So, would you make your own terrarium?
It's super easy, promise. (20 mins tops)
Have a great weekend guys,
Live with Love,

Linking up with With Some Grace, Two Uses Tuesday, House of Hipsters and The Ultimate Rabbit Hole
PS: On our house news, we've been busy inside, adding sound insulation to a few key walls and the final electrical details.
The bricks are nearly finished, I can't wait to see this when it's rendered, we've chosen Shale Grey with accents of Windspray.
The plasterers are due next week, bring it on.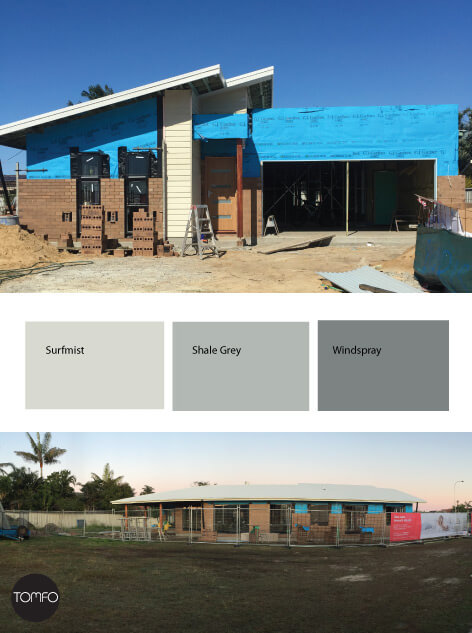 READ MORE POSTS
---