How to make white clay christmas ornaments
A simple DIY to make white clay Christmas ornaments with just 3 ingredients.
The clay is super soft and brilliant white.
And…
It feels magic to touch too!
I've been waiting for this personalised rolling pin so we could make these.
It arrived the other day and we got straight into making these gorgeous things.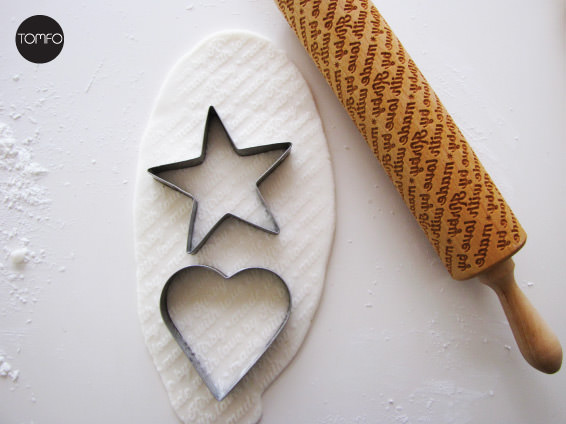 OMG I'm in love with it! You can get it here from the lovely Zuzia. (Some people are so clever)
Mine was personalised with the words…. "Made with love by Kirby"
I think it's just the best thing…
And…
The little guy loved it, which is always a good sign.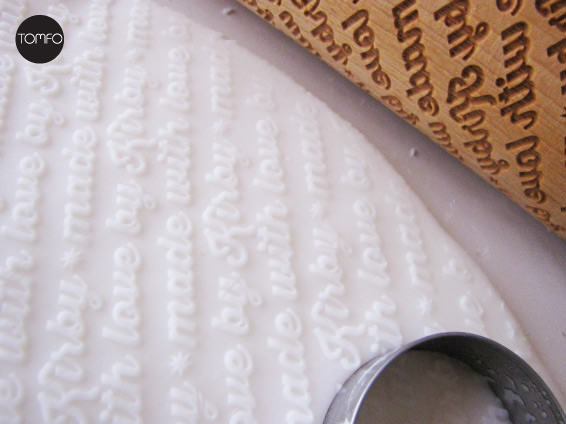 I searched for a cornflour/white clay dough so these ornaments would be nice and smooth and not grainy like  a salt play dough.
This is the recipe we followed from The Imagination Tree here.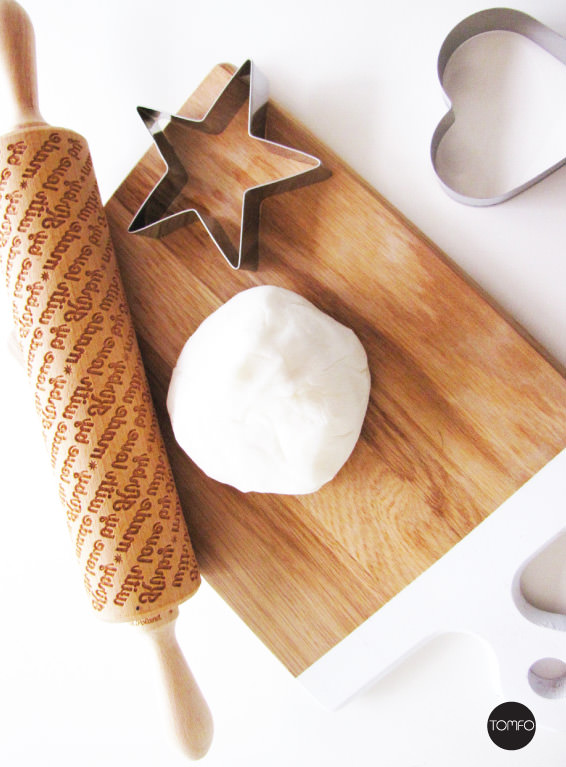 How to make White Clay Christmas Ornaments
You will need:
1 cup bi carb soda (baking soda)
1/2 cup cornflour (cornstarch)
3/4 cup warm water
Plain rolling pin and personalised rolling pin (or use some christmas patterned stamps)
Cookie cutters (I think the metal ones give a cleaner cut)
Baking paper
Cooking oil spray
Baking tray

To make White Clay Christmas Ornaments
1. Mix the dry ingredients into a saucepan. Then add the warm water and stir until all dissolved.
Put the pan on medium heat stirring constantly, until the mixture resembles a playdough.
Then remove from the heat and let cool.
Once cooled, kneed with on a lightly cornfloured surface until soft and smooth.
2. We rolled out the dough to be approximately 4 mm thick with a plain rolling pin.
Then, used our personalised rolling pin to gently press down and make our imprint. (If you don't have that, you could also use some rubber stamps with no ink to make patterns)
Position so your message fits inside the cookie cutter. Then push down to cut the shapes.
Peel away any excess and gently place on tray with lightly greased baking paper.
To add the holes for hanging, we used the lid of a texta.
3. We baked some in the oven at 75 degrees C for 30 mins, keep an eye on them, you are basically air drying them.
We also left some out to dry on their own for a day or so.
(I think the air drying method was best to avoid cracking, and also rolling them thin avoids cracking.)
4. Finally, once dry, add some coloured ribbon.
Perfect for gifts, or to decorate  your tree.
We are finishing up kindy this year, so some of these are destined for fabulous teachers and carers to remember us by.
The fact that the little guy helped make them too, will be extra special.
I can see us making some cookies with this fabulous rolling pin, it's just too gorgeous.
Let me know if you have any awesome cookie recipes so we can keep rolling.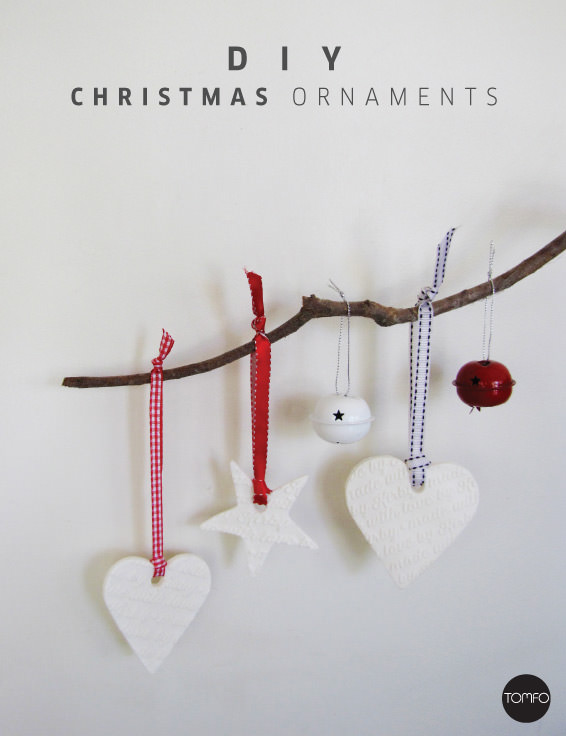 We'll be keeping a few for our tree too. (Of course).
It's tree trimming time here this weekend.
I think the little guy is going to love hanging these on. (We'll save a special one for you too grandma!)
Happy Thanksgiving to my US followers.
Have a great weekend guys.
Live with Love,

Did you know I also design a range of Christmas prints?
I'd love you to check out my shop below.


Why not subscribe here so you don't miss a FREEBIE?
Linking up to  With Some Grace + The Pin Junkie + Life Love and Hiccups + The Sits Girls + Just a Girl and Her Blog + Sweetly Chic Events + A Dose of Paige + House of Hipsters + My Brown Paper Packages
READ MORE POSTS
---