Free DIY Lime Gift Tag Printables for Homemade Lime Hand Cream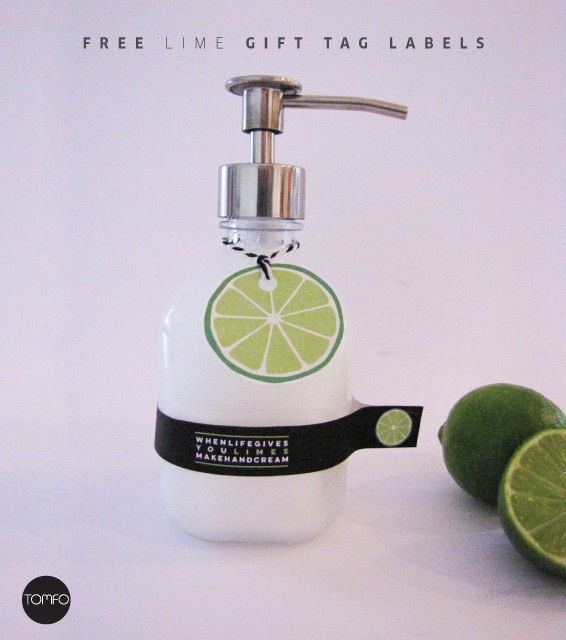 When life gives you limes…
Make hand cream!
You might be forgiven for thinking I've gone a bit fruity over here…
You'd be right though.
Literally and figuratively.
It's Christmas, everyone gets a bit fruity then don't they?
I've teamed up with talented Bele from Blah Blah Magazine
to make a Free Lime Gift Tag Printable…
for one of her Homemade Hand Creams made with Lime and other gorgeous things like Shea Butter and Macadamia Oil.
Why not make these as a special gift for someone this Christmas?
Here's how to make the Lime Gift Tags.
Free Lime Gift Tag Printable
What you need:
My Free Lime Gift Tag Printable
Container for your Homemade Lime Hand Cream (I used this one from Ikea)
A4 Paper
Scissors
Double sided tape + regular tape
String
Spray Adhesive
Hole Punch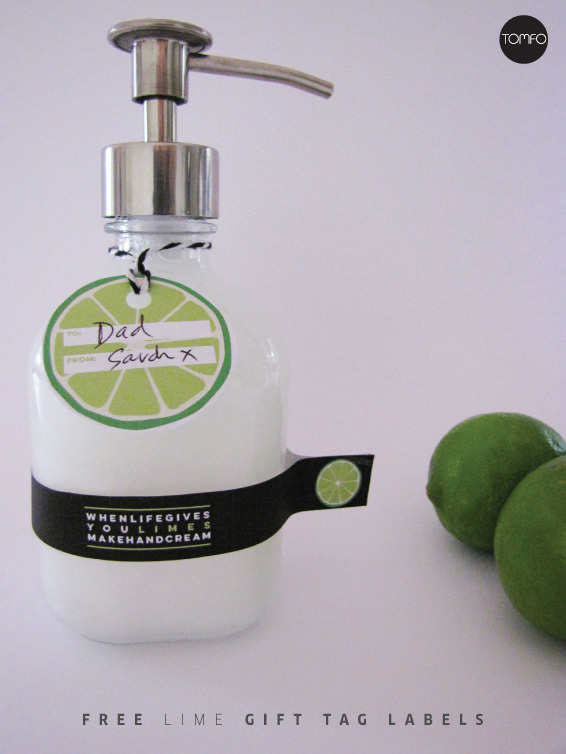 How to make the tag:
Download the Free Lime Gift TagPrintable (print onto A4 card 200gsm for best results at 100%), but A4 copy paper will also be fine.
Cut out 2 lime discs.
(One plain and one with the "To" and "From" option.)
Glue together with adhesive glue.
Then trim any excess with scissors and add your label details.
Use a hole punch to make one hole, then thread through your string and tie around the neck of your bottle or container.
To make the label:
Cut two strips, choose the saying you like best.
Then using double sided tape (or adhesive spray) glue the ends together so the lime illustration forms a tab.
Then fasten around your jar (Trim any excess off) with some regular tape, overlapping onto the bottle to keep in position.
And you're done.

I remember saying to my dad years ago to make sure you put cream on your hands to keep you looking young.
He still does today…
It's a great gift to make for someone special made with natural ingredients.
These Lime Tags would also be great for a summer party…
Use the Lime discs for cupcake toppers, (print on adhesive gloss stickers and attach over a toothpick to make cupcake toppers.)
Or…
Use the plain lime discs, hole punch, then thread around mini milk bottles and fill with a refreshing lime drink. (add a name so people know who owns each drink)
Or…
Use the discs to stick on party favour bags and fill with lollies.
The possibilities are endless.
Download my free  Lime Gift Tag Printable here
and…
Head over to Blah Blah Magazine to get the recipe for homemade  Lime Handcream here (check out how she used these printables too, she's pretty darn clever!)
I've loved collaborating with you Bele!
(We should do it again sometime.)
I hope these ideas inspire you to make some handmade gifts this Christmas and maybe even make this gorgeous Lime Hand Cream for yourself!
I'm giving myself one…
to keep my hands young, so no-one can guess my age lol!
Live with Love,

If you are into fruity stuff you might also like this Free Watermelon Tree Screensaver for your computer, iPhone or ipad too.
Click the link above to check it out.

PS. If you need to keep your family organised for 2015, (January is just around the corner) check out my 2015 Family Organiser Calendar in my shop it's got 6 columns so you can keep track of everyone in the family and comes with 368 stickers.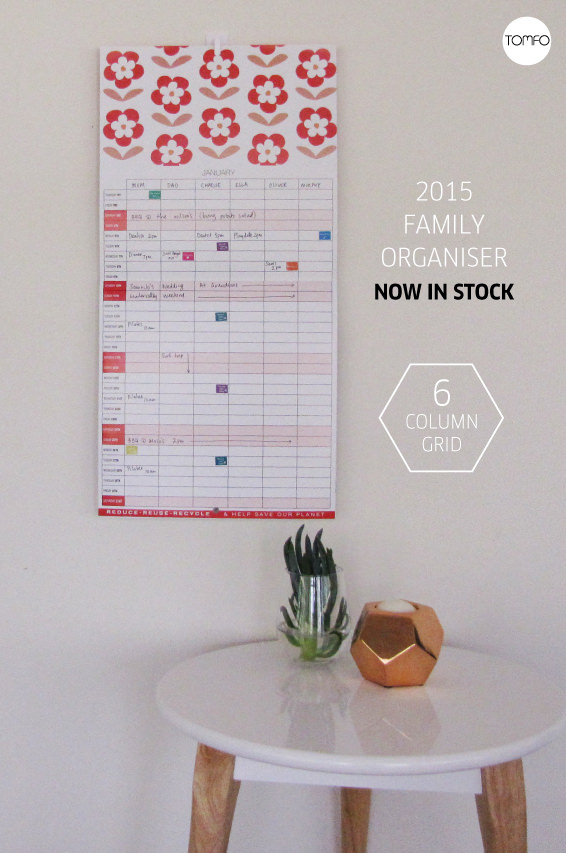 Why not subscribe here so you don't miss a FREEBIE?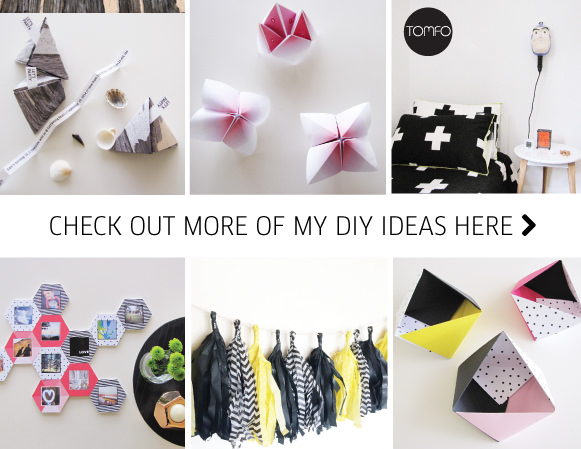 Linking up with With Some Grace, Life Love Hiccups, Sweetly Chic Events, House of Hipsters  One Kreiger Chick
Tags: free printables, lime gift tag printable, lime party gift tags, TOMFO
READ MORE POSTS
---