We cracked the shells ever so carefully, (usually my little guy loves to squash them with his hands so they burst.) I had a ceramic egg holder so we used that to hold them, you could just use an old egg carton as well.
You will need:
Eggshells we used 6
Blue food colouring (could be any colour or a few different ones)Cotton wool balls
Budgie bird seed mix
1 tablespoon Vinegar
Stainless steel pot and a kettle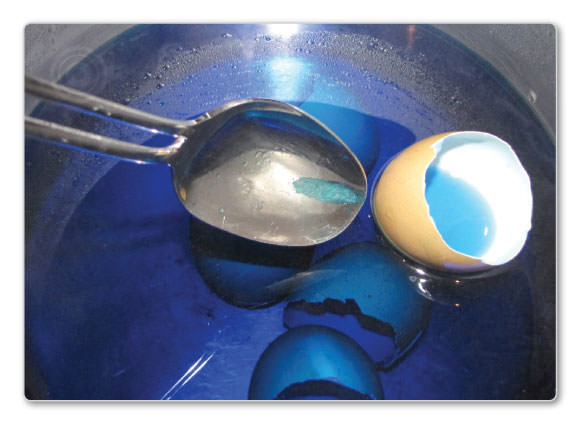 Boil the kettle, we used about 3 cups of water, add to the stainless steel pot (it needs to be something stainless that won't react with the dye.) I used a spoon to push the eggs down and we let them soak for 20 mins.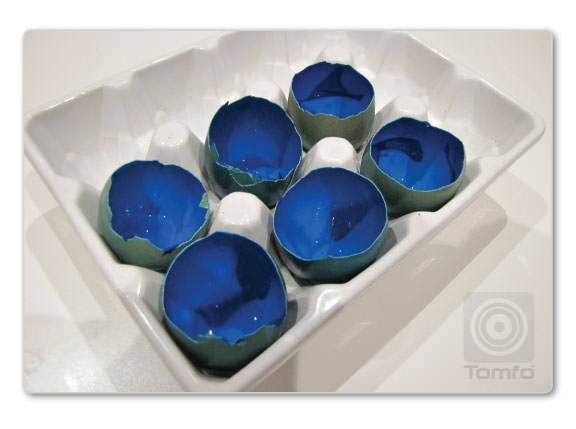 How gorgeous is the blue inside the eggs? After we finished our dinner we set about making the eggshells come to life.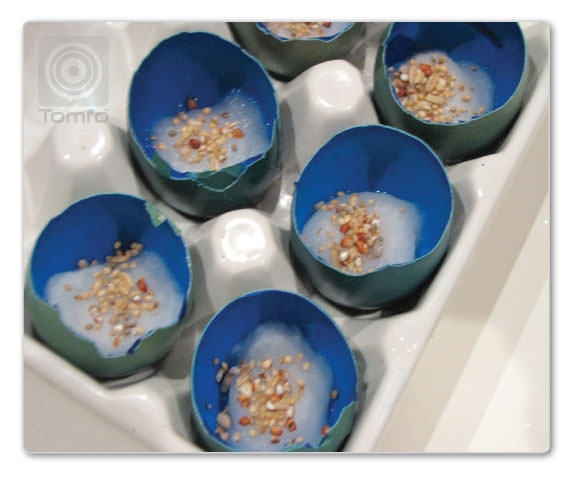 We added the cotton wool balls and sprayed a little water on them to get them damp, then we sprinkled the bird seed in.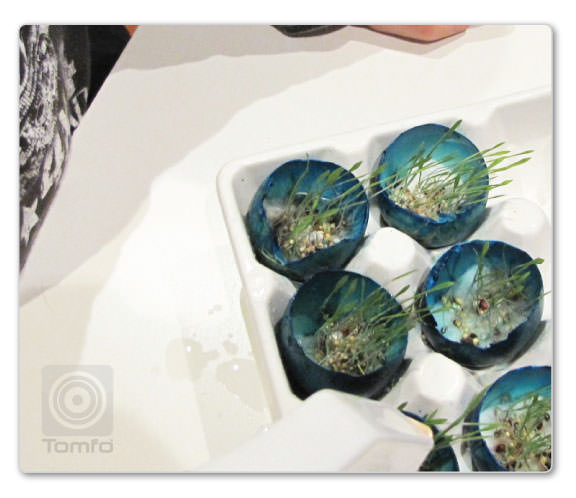 All we had to do then was wait, My little guy said, "how long will it take – 3 minutes?" dad said it would take about 3 days, and he was right, in 3 days we had our first shoots. Every morning and night my little guy sprays these with water and we watch them grow. It's so much fun watching something grow.
What have you done with eggshells?
We are counting down the days till Easter on our calendar.
Enjoy the season
Live with love,