25 awesome things to do in Yamba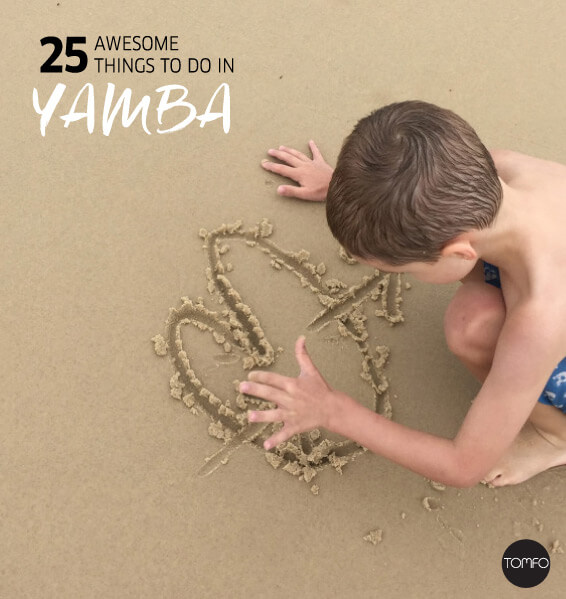 We've recently moved from Sydney to Yamba to start a whole new life, of less stress and simpler lifestyle choices, I thought I'd share a few of the awesome things we've found to do in Yamba.
I think you'll love them too!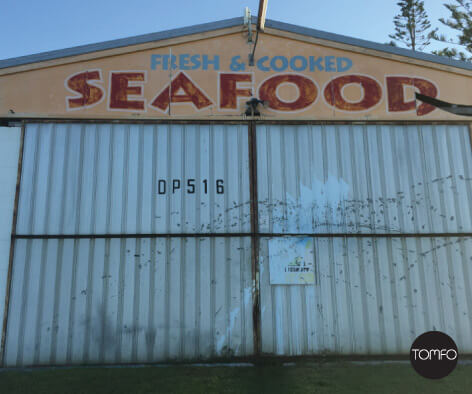 1. Grab some prawns with the pelicans at the Co-Op
One of the first places we visited, a gorgeous setting out the back, and full of cheeky pelicans, don't forget the mozzie spray, if you are visiting at night.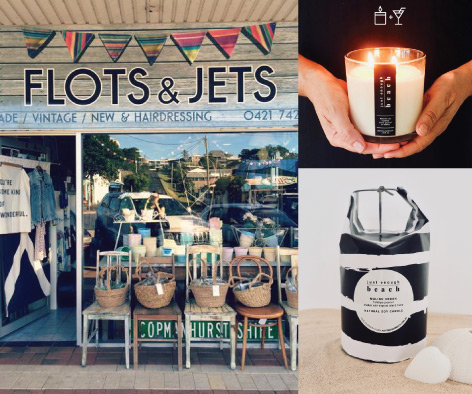 2. Get some retail therapy done at Flots n Jets
I love this place, Megan is a local, and now a friend of mine, her husband coaches my little guy at soccer, isn't that cool?
There's gorgeous treasures in this vintage/new shop, retro jewellery, homewares like Pony Rider, awesome clothes at great prices, you could spend hours here…. and the best bit is she's recently become a stockist of my Candles Just Enough Beach, which are hand poured right here in Yamba, head in to see and smell them yourself, they're inspired by cocktails we love to share with friends.
Drop by for a chat and check out her treasures I know you'll just love her.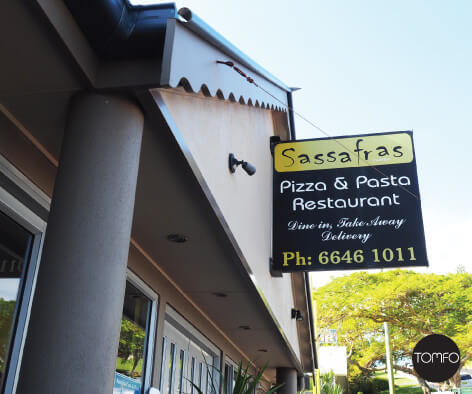 3. Eat a Yamba Prawn Pizza at Sassafras.
Just divine. Local Yamba Prawns, you must try this one.
We've also tried the Rat Baits…
yep really,
it's little breads served with a trio of butters,
the kids just loved eating them, the name helped too.
If you like it hot, the Fireworks Pizza is also a must.
We also tried the Pesto pasta on the specials board, bellissimo!
The icing on the cake…
was,
our little guy received a glow in the dark stick to wear and a picture to colour in, as we walked out of the restaurant, the masterpiece was promptly stuck on the wall, Sassafras is now called  "my artwork place" by the little guy.
Fabulous food with family, friendly service.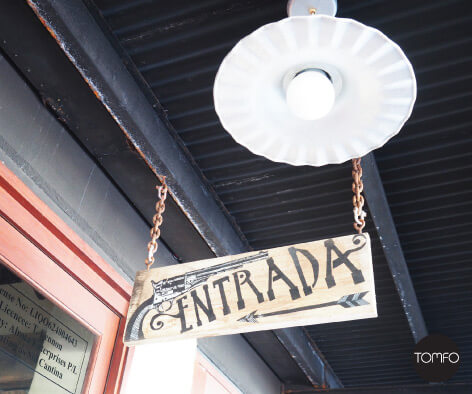 4. Try a Jalapeno Popper at The Mexican and sip on a Margarita
OMG, just love these, they are Jalapeño peppers stuffed with cream cheese, coated in panko crumb, deep fried and served with a mayo type dressing.
We ordered 3 other dishes to share: Fish Ceviche, Chicken Enchalada, (which also came with rice) and a mexican layered dip. Thoroughly loved these, my favourite was the poppers though.
Of course we had to try a classic Margarita – one jug was perfect between 3.
Here's the number to call to reserve a table 02 6646 8259.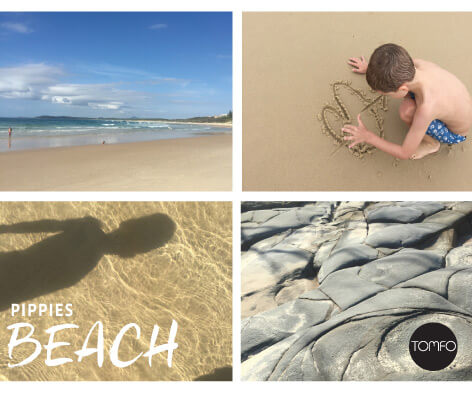 5. Take a stroll along the beach at Pippies,
apart from the fact its beautiful and has great waves to surf, it's also got hidden bonuses…
(a) you can take your dog
and
(b) parking is FREE all day!
(you don't get that in the big smoke.)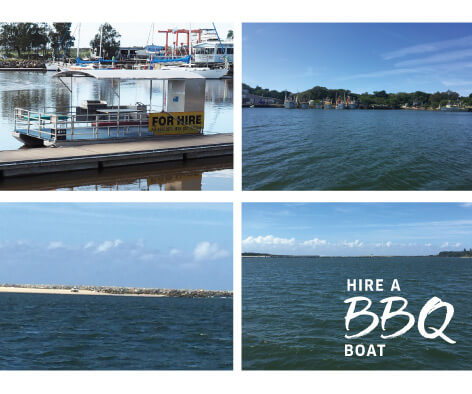 6. Hire a BBQ boat and cruise The Clarence.
What a neat idea. Catch your own fish and eat them on board, bring your own drinks and nibbles. We did this the other week, and it was just a magic day, bring your own fishing rods and if you catch something, cook it up on the BBQ straight away. There are 3 boats to choose from holding 8-12 passengers, call to book on this number 0403 677 187. Oh and you don't need a boat licence to drive these either. Bonus.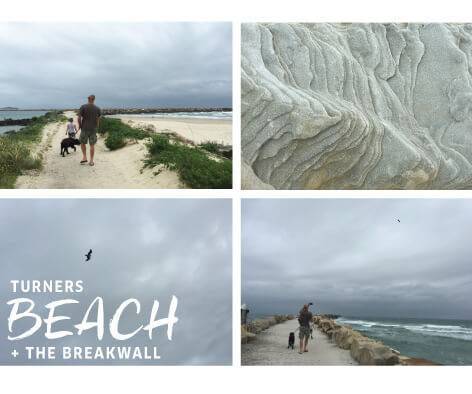 7. Walk along the breakwall at Turners Beach
Spot an eagle as you stroll to the "end of the world" as our guy says.
Dogs are allowed too,
(did I mention our dog just loves this town?)
And, it's inspiring a whole new collection I'm working on called Yamba Scandi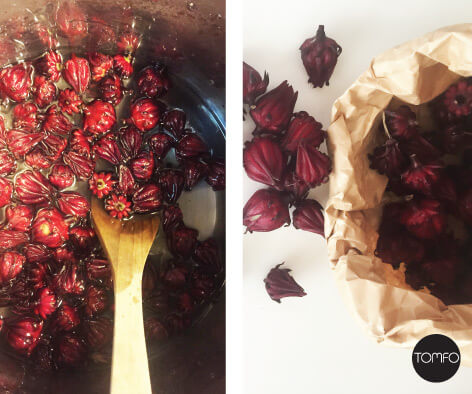 8. Visit the Farmers Market every wednesday morning from 7am-12
The best tomatoes I've had in a long time,
free range eggs that come with a story…
something you'll love in Yamba,
there's time to talk.
I also found community garden herbs, organic pork, local honey and wild rosellas (to make champagne syrup).
I made a batch of this, just gorgeous in champas.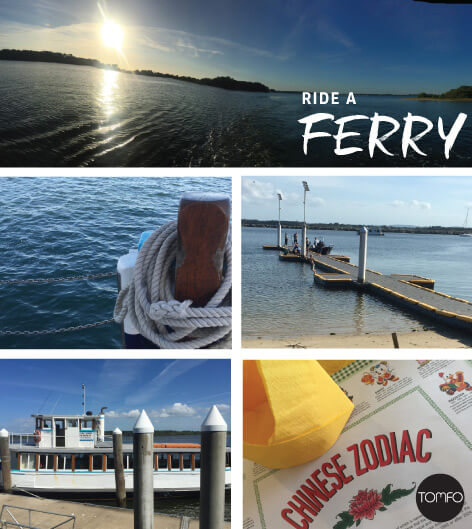 9. Take a trip on the Clarence River Ferry to Iluka for the day.
What a gorgeous boat, we caught the 11am ferry, had another chat with a friendly local, who advised us how to get to around Iluka, we booked a round trip, returning at 4pm to Yamba.
Here's what we did there…
10. Grab a bite to eat at the Iluka Bowling Club, no need to twist my arm for chinese, I'd eat it every day. We ate at Master Wok- Chinese restaurant and we'll be back.
11. Grab a refreshment at the Iluka pub and don't forget to bring the togs for the kids, they can fish or swim from the pontoon like our guy did.
12. Stroll, (don't run like we had to) back along the Iluka foreshore to catch the 4pm ferry back to Yamba.
I loved this… just a magic day on the water, we'll be doing it again…
and again.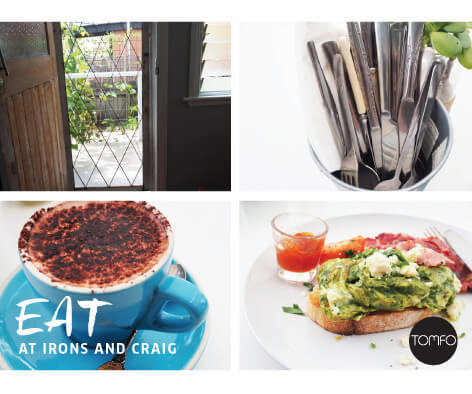 13. Stop by for some green eggs and ham at Irons and Craig
Breakfast is served till 12 and this version of green eggs and ham is one of the best I've tried, I think it's the fetta that makes it great and that chutney.
Irons and Craig also make their own chutney,
obviously, it's now on our table too.
Apart from the fab food here.
You should take a look inside…
It's an old house, (not gutted to have one large eating area), but rather a mix 'n' match of eclectic pieces and cutlery, you eat in the dinning room, sunroom and other rooms of this house. They even have some of my prints on the wall for sale.
My favourite thing…
The old flyscreen door that bangs every time it gets shut,
reminds me of my grandmas house.
Update 2018: You must drop in on a Friday or sat night and try the Gin Float.
It's to die for, and the best bit is they can order in Sassafras or Thai so you never have to leave, it's such a beaut setting for a beverage.
While your there you may spy my black and white prints in the front room this Christmas, there's selected pieces up and on sale too!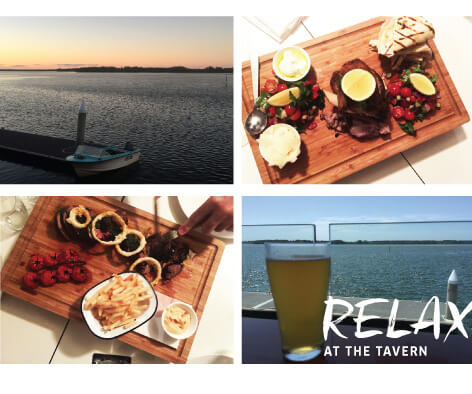 14. Visit Yamba Shores Tavern, while you watch the Clarence River drift by, then feed the fish if you can bear to give away your leftovers.
Try the bistro for hamburgers, pastas, surf and turf and kids meals.
Bonus for parents…
there's a playground for the kids.
We've also checked out the Boardroom Restaurant here,
we loved the share boards, try the 8 hour slow cooked Roast Lamb Shoulder, – served on a board with shaved manchego cheese and fatuous salad or the Bife de Lomo, – Argentinian chargrilled Beef tenderloin w/ chimichurri, roast truss tomoatoes, onion rings, fries and chipotle mayonnaise, we shared a mix of small plates also, Fried Momo, (pork and Yamba prawn dumpling w/tomato and chilli and Yamba prawn, sea scallop and snow pea cigars,
posh…
yum, we'll be back with visitors here.
(There's a free shuttle bus too)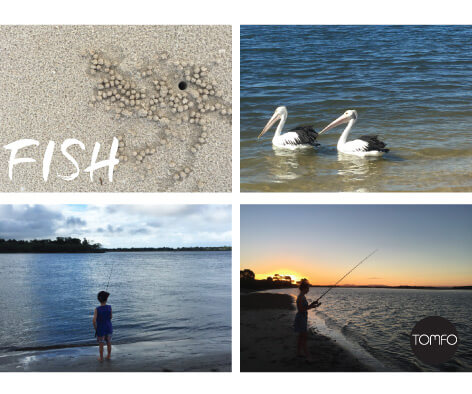 15. Find a secret spot to fish and take your pets for a stroll too, obviously I can't tell you the spot, it wouldn't be a secret then, but there are plenty of spots to stop and drop in a line. We've caught a fish every time we go here, it's a magic spot.
16. Watch the kangaroos on the Yamba Golf Course (infact you'll probably see a few kangaroos in your travels around Yamba, but this is the spot to watch them with a cool drink on the deck). You can play a round of golf too, and ask about their Wine Club Menu. It's 4 courses with matching wines, held on the second Tuesday of every second month. Book a table to eat courses like, seared Morton Bay Bugs in Garlic Butter Sauce served in Baby Cos Cups paired with matching wines.
17. If you're here on the last Sunday of the month, head to the Yamba River Markets on the Clarence River, perfect for live entertainment, food and local crafts and goods. Try the Kransky Sausages, they were awesome, while you're there, pick up a locally made food cover to keep the pesky flies off your food… it's been put to good use at our place already. Follow the guys on Facebook here for more info and dates.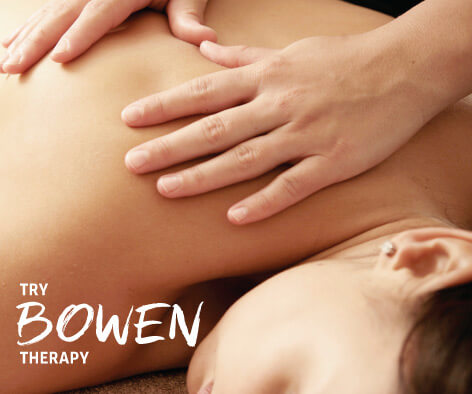 18. Try Bowen Therapy
You'll be hooked like I am…
it's perfect if you sit at a computer all day, suffer back pain, Carpal Tunnel, the list is endless.
Head here to Yamba Bowen Therapy to book a session and find out more, you should read the testimonials too. I can't speak highly enough of this therapy.
You can even do a certified course to learn how to teach this therapy right here in Yamba. Don't forget to tell Belinda I sent you.
AND… by the way she also does the best massage in town, you so must have one of these.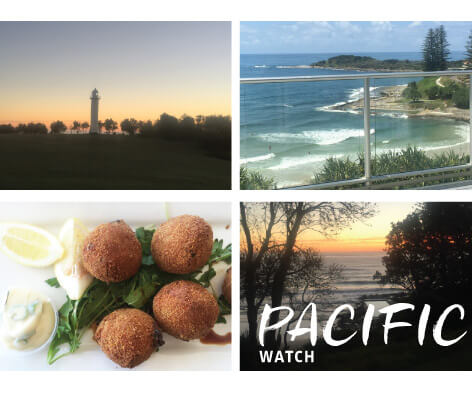 19. Take a break at the top of the hill and just enjoy the view from the Pacific Hotel over main beach.
While you are up there, stroll a few steps to check out the lighthouse.
If you fancy the surf report…
The Pacific does a fab daily report of the local waves, follow them on instagram to get the latest.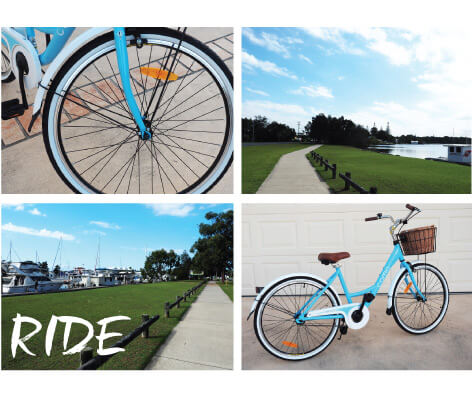 20. Get out and ride a bike or take a stroll along this pathway, what a view…
it's gets better as you keep going too.
21. Buy local… I bought my first bike yesterday.
(Happy Mother's day to me!)
That's amazing in itself.
But even more amazing…
Bill from Xtreme Cycle & Skate 02 6645 8879 dropped the bike to my door today,
local service…
priceless.
Micheal is now the new owner, and he's just as fab, drop in and say hi.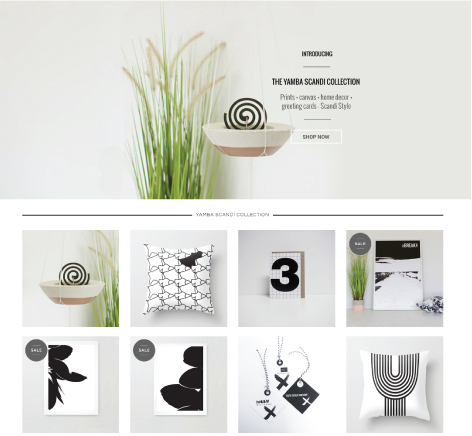 22. Visit a local artist  (like me), check out selected pieces from my Yamba Scandi Collection 
Over the Christmas break you can view selected works at Iron's and Craig, tell David and Ant I sent you, oh and while you're there,
did I mention… you must drop in on a Friday or sat night and try the Gin Float.
It's to die for.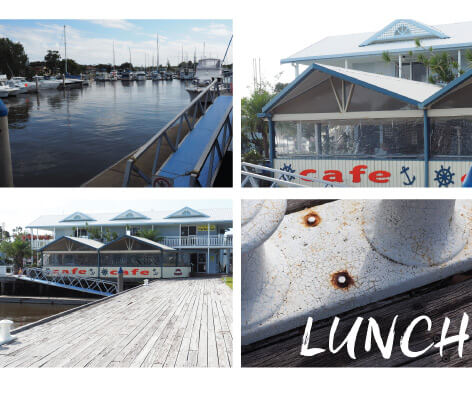 23. Do lunch at Yamba Cafe Marina
Eat on the deck with a view, I'm off to eat here this weekend, I'll keep you updated on my lunch. I can't wait to try it.
Lunch update: I shared the steak sandwich, just yum, sliced steak on foccacia, simple, home cooking, one of the best steak sandwiches I've tried, oh and the pan fried mushrooms with rocket and fetta mousse was just divine. The fetta mousse has a hint of lemon and is whipped to perfection, it's so good, I think they should bottle it, and sell it on it's own.
This BYO cafe is open for breakfast and lunch, but can be booked for special partys in the evening, the perfect place to celebrate.
24. Drop by the Ferry Park Gallery, check out the local artists and find out more about this place for artists on the Lower River. There's also a Tourist Information Centre and a Cafe overlooking the Clarence River. Take a seat on the verandah and stop to take it all in.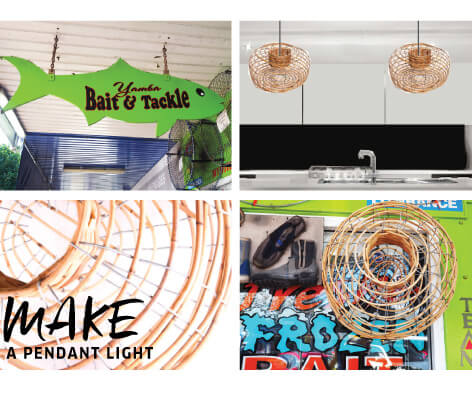 25. Buy a Cane Lobster Pot and make it into a pendant light. (I'm planning on making these for our new kitchen.)
Or,
actually use it to catch lobsters.
Head to Yamba Bait and Tackle to pick these up and get some fishing tips from the experts.
That's it for now, there are so many fabulous locals and business's here, (I wish we could name them all) we've been welcomed with open arms and we can't wait to find more awesome things about Yamba.
If you are visiting or even thinking or relocating here like we have, there's a great publication on the area by Clarence Valley Council, click below to view.
Have you been to Yamba?
anything we must do for our next 25 awesome things to do?
Have a great weekend guys,
Live with Love,

PS: 70% of visitors to the Clarence Valley are seeing friends or family, is that a hint or what? (Mum and Dad)
Our house update: still moving along, stay tuned.
Happy Mothers day to all the mum's out here, mine included, I hope you have a wonderful weekend with family and maybe even get breakfast in bed? xx
This post was not a sponsored post, I received no payment or goods for the services and places above, just passing on my finds.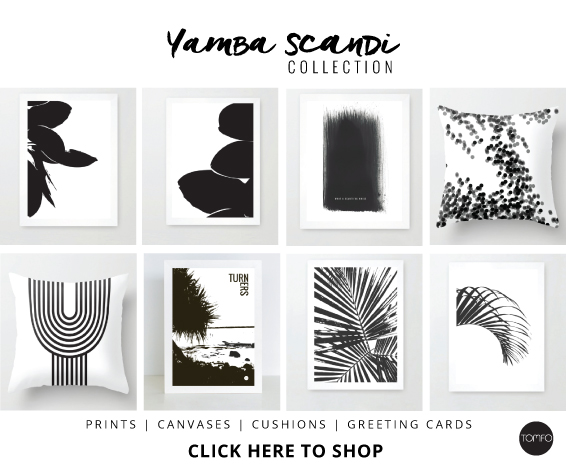 Linking with With Some Grace
Tags: things to do in yamba, tourist attractions in yamba, what to do in yamba
READ MORE POSTS
---