Cupcakes to celebrate Tomfo's Ist birthday!
It's been a year since I started this little blog… to celebrate, we made some cupcakes on the weekend. Any excuse to make a cake and lick the bowl at our house! I thought we'd share our lollipop sprinkle cupcake, we had fun dipping lollypops into icing and dunking them in sprinkles, the little guy loved it. This was the favourite although just blowing out the candle came a close second!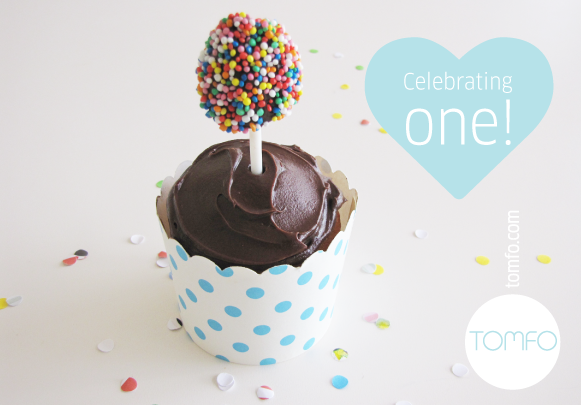 The cupcakes had to be chocolate of course, we used some mini pinwheels and stuck them on top for a bit of fun too. I think we blew out that candle about 5 times, then we discussed the next birthday, which happens to be the little guys… he is so excited, and it's still 3 months away! (OMG that's not that far away really, how fast has that 5 years gone?) We might use that lollipop idea again, they could work even without the cupcakes!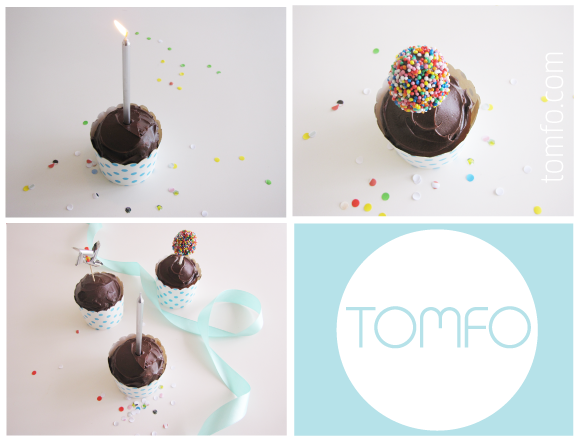 After we hole punched the confetti for the pics we decided to write some letters to a few guys using the FREE  St Patrick's Day Inspired Envelope Wrap. A nice way to finish a rainy weekend.
Did you notice… Tomfo has a whole new look to celebrate being one too! Our logo has changed, although it still signifies what the original logo stood for, (everything in one spot!) The old logo symbolised the 6 family members in my 2014 family organiser, it has been re-invented to have one circle that encompasses the word Tomfo. My mission statement "Live with love" got a new look too, which is inspired by the fabulous Tom.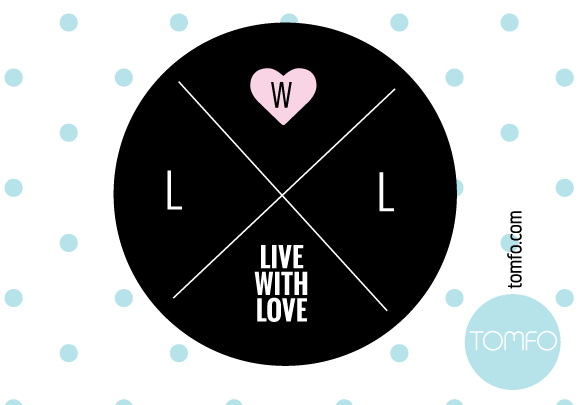 Over the last year, the shop has grown with reward chart printables and menu planners and a new section on party printables that can be customised to have your childs name on them, we've moved the shop around to be at the forefront of the website too! I'm excited to be creating more printables, any excuse for a party I say!
I'll still be sharing things we've made and played with the little guy on the blog and I've got a few projects that I want to finish this year around the house. We have been menu planning here to save some cash, and it's also saved that craziness at the end of day… I love it when I'm organised! Sometimes I am sooo not… but when I do get organised, it's pretty cool to see how everything just works and there is so much more time to relax, enjoy others company or just be grateful for all we have.
I wish for you all… oodles of happy in your lives.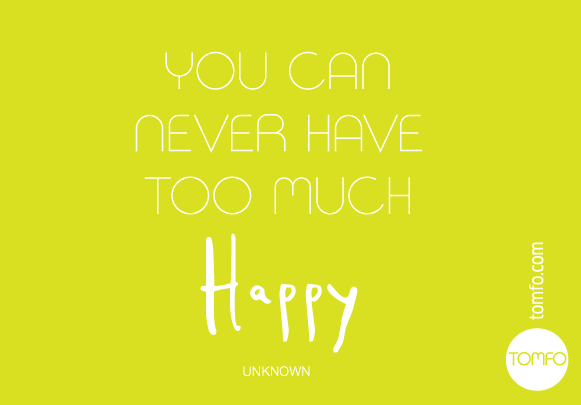 I've enjoyed making and creating things and making our house a home, I hope you've enjoyed the journey for the last year and I look forward to creating more and sharing more of my everyday life with you. Thanks for coming along for the ride.
What's your favourite cupcake decoration?
Scroll down and leave me a message I'd love to hear from you or follow me on Facebook 
Live with Love,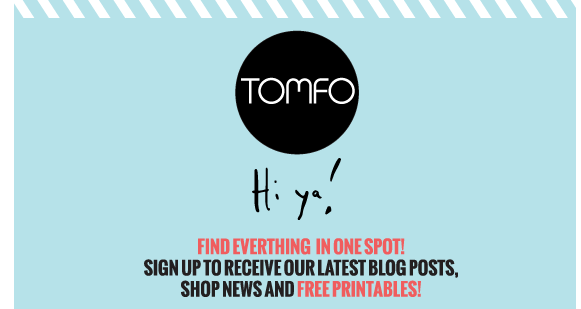 READ MORE POSTS
---