Black and White laundry + clever storage ideas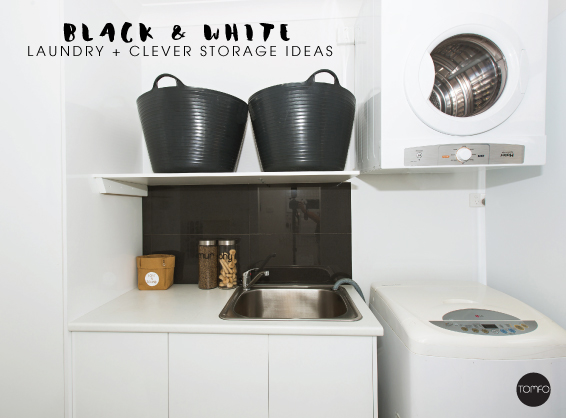 Today I'm sharing our black and white laundry and some clever storage options to help keep your laundry neat and tidy.
It's a compact space, with some super simple storage ideas.
Here's the before shots.
Firstly, we added a shelf to store our laundry baskets.
And wall mounted the dryer.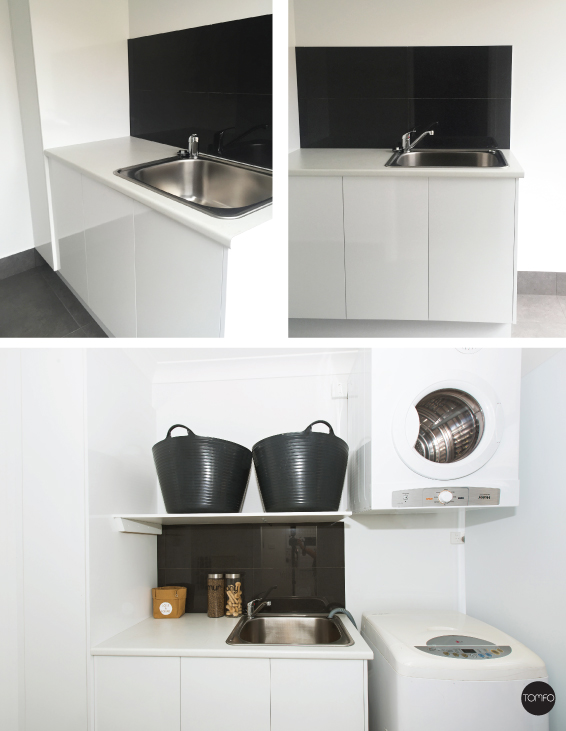 PRODUCTS USED
Floor tiling Gretta Charcoal 300 x 600 laid stackbond
Laundry Splashback – Marmi Nero polished rectified 300 x 600 laid horizontal stackbond
Custom push touch cabinets in Formica Snowdrift
Bench Top – Polytec Laminate – Blanco Marquina
Paint Colour – White on White
Then we added a bracket in the tall cupboard for brooms and dustpans.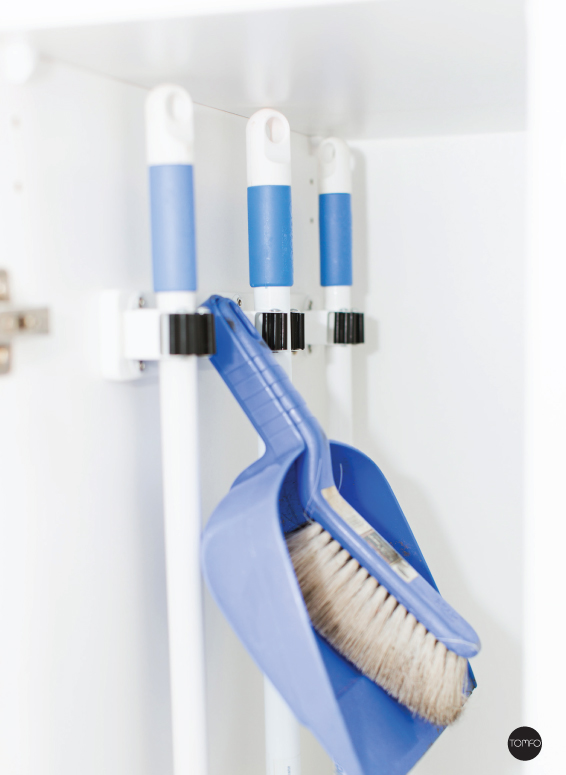 So there's no more brooms or mops falling out when you open the door, I can't tell you how great that is.
One of my favourite projects is this recycling storage for bottles and paper, here's how we did it.

Did you spot that plastic bag dispenser on the recycle wall?
IKEA Recycling Storage Hack
You will need:
Trones shoe cabinet
Fixing hardware
Vinyl Lettering (optional) I used these
Washi tape
Fix the shoe cabinets to the wall as per instructions.
Then order your lettering, I used Vinyl Lettering Direct, they are the best I've found, check out our hallway here.
Then position the labels with washi tape until you are happy with the placement.
Peel away the protective coating from the labels and press down firmly with a squeegee (this one came with the labels).
Peel the top protective coating off and you have a neat recycling area for bottles and paper.
The best bit is….
There's no excuse for papers and bottles piling up and everyone can see exactly where they go once they are finished with them.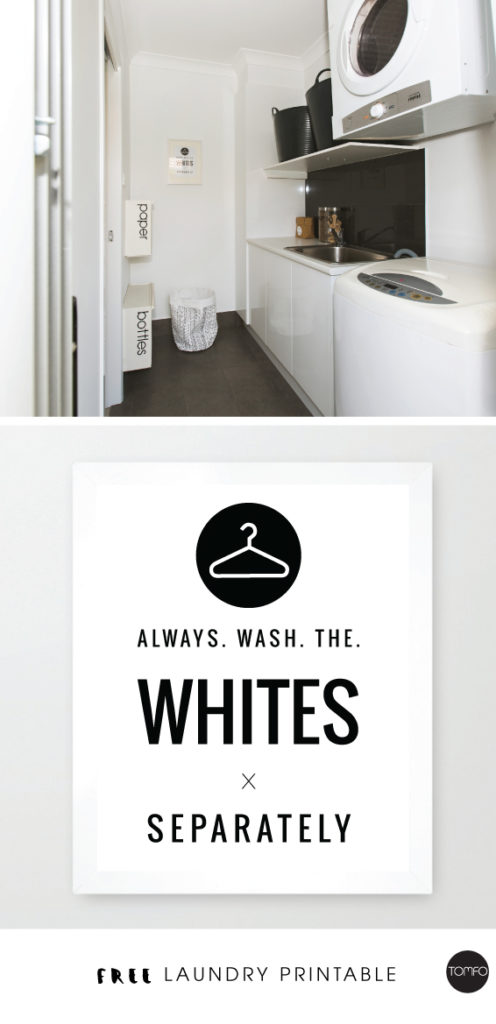 You might remember this free laundry printable I made.
We printed this out and framed it too.
Click here to download the laundry printable it for free.
We also needed a handy place to keep our pet food.
It had to be in easy reach as we use it every day,
and still look good.
So, these glass jars became the perfect option. I used a different method to apply these labels, I'll get back to you with this DIY next week.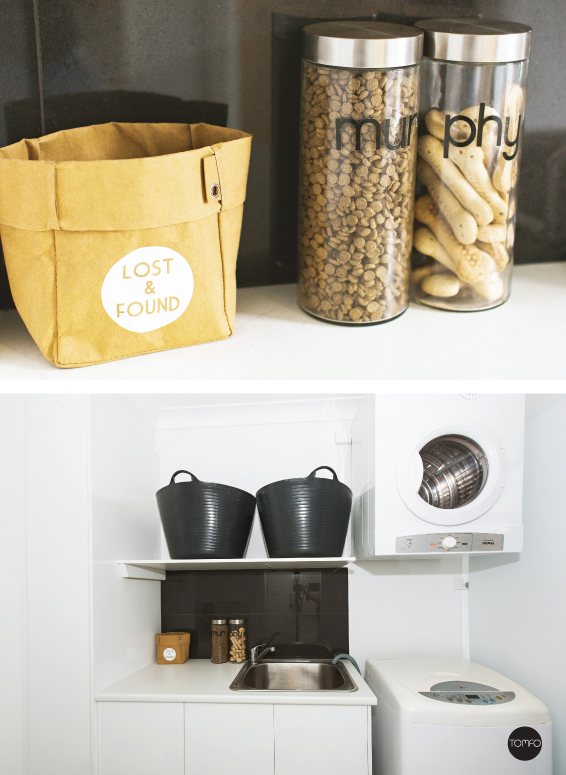 Our black and white laundry is a minimalist design that compliments our Yamba Scandi look and feel.
Teamed with simple storage solutions to keep everything neat and tidy and function smoothly.
It's one of those rooms I don't like spending a lot of time in,
because… laundry!
However, I can't help but smile, when everyone puts their recycling away, and if visitors arrive and the laundry still needs sorting, it gets placed on the shelf to keep everything tidy. Priceless!
Do you love the laundry as much as me?
Got any storage ideas I need to know about?
Love a label or four?
Ever used an Ikea product for a different use?
Happy weekend guys
Live with Love,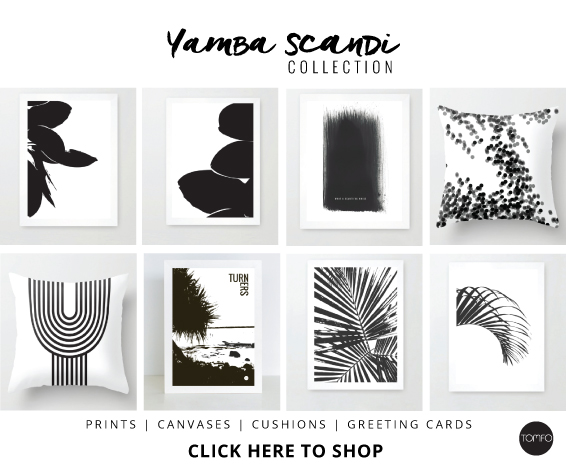 Why not subscribe here so you don't miss a FREEBIE or new shop pieces?
Linking up with HIT, With Some Grace and The Ultimate Rabbit Hole.
READ MORE POSTS
---