The best pizza dip with cream cheese!
I do love a party dip…
Guess what….
I just found the best pizza dip ever to rival my favourite cob dip.
It's made with cream cheese and sour cream, pizza sauce and cheese,
It's looks just like a pizza…
And the best bit…
It can be gluten free too.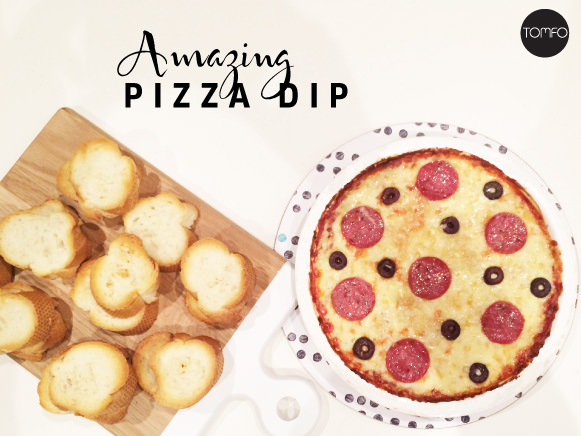 Here's my take on the recipe originally from here
Pizza Dip with Cream Cheese
250 g Cream Cheese
250 g sour light cream
200g of Leggos tomato paste
1 garlic chopped finely
1/4 teaspoon dried oregano
1/4 teaspoon dried basil
3/4 cup mozzarella grated
3/4 cup parmesan cheese grated
6-8 Salami rounds
Handful chopped olives (or capsicum)
Breadstick to serve (use toasted gluten free wraps for a gluten free option)
Method:
Leave the cream cheese out to soften for about 15 mins. Then whip the cream cheese and sour cream together.
Add the garlic, oregano and basil.
Spread the mixture into a round pie dish. Then top with tomato paste.
Finally sprinkle over mozzarella cheese, then parmesan cheese.
Decorate with some salami and sliced olives, (or your choice of pizza toppings)
(NB: this can be made a day ahead and kept in the fridge)
Once ready to serve preheat oven to 175C.
Cook the pizza dip until all the cheese is melted for approx 10 minutes. I also toasted the sliced breadsticks, 5 minutes each side. We used torn gluten free wraps toasted for our gluten free version.
Use a bread knife to serve.
Absolutley amazing….
It was a hit at our latest gathering.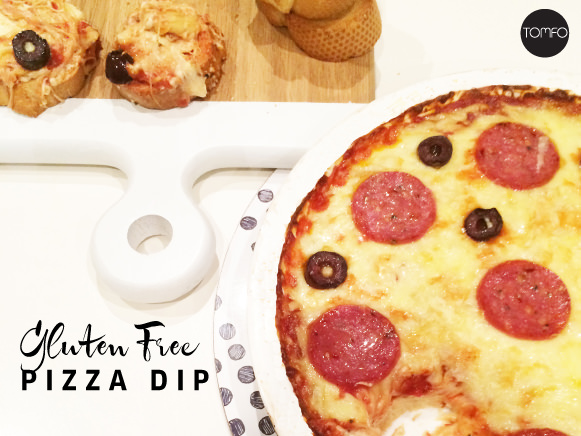 Now we need to go to some more bbqs to see if it's the faithful cob dip, or the new pizza dip with cream cheese that's the new party favourite.
Isn't that a shame, sounds like it's time for a few more bbq's and beverages…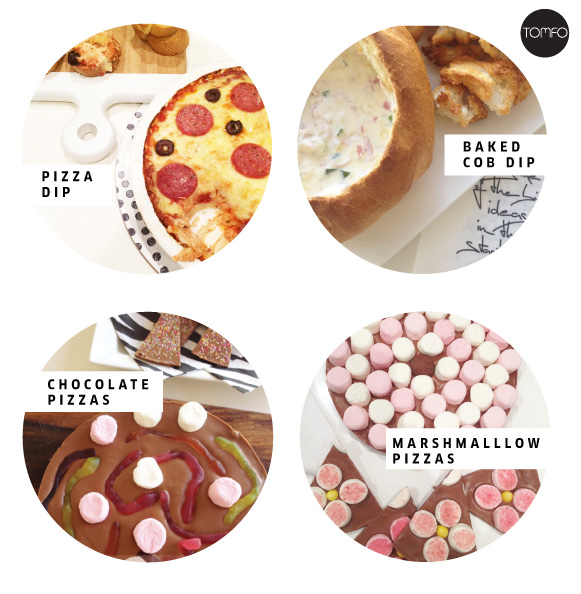 One the subject of pizzas….maybe you've got a sweet tooth, then try this chocolate pizza dessert for your next party or gathering, they're a cinch to make too.
Cob Dip |  Chocolate Pizzas  | Marshmallow Pizzas
Pizza dip versus the old faithful cob dip….
I'm torn… both are awesome!
What's your favourite party dip?
Live with Love,


Care to stay in the loop? I'd love to have you!
Subscribe to my posts… scroll to the right and enter your email in the Subscribe Box
OR leave a comment below
Like on Facebook | Follow on Pinterest | Follow on Google + | Follow on Twitter
Linking up with With Some Grace + Cake Bake Make
Tags: 2014 family organiser, family organiser calendar, pizza dip, pizza dip gluten free, pizza dip with cream cheese
READ MORE POSTS
---