I'm on a health kick at the moment, so I have water on tap in the office, why didn't I do this years ago? It's fab and when people come over they love a water in one of the mason jars. Did I mention I was into them? I got the Monarch dispenser from here. and the Mason jars from here.
Here's the other side of the office, for when the help arrives. Its actually a bookshelf with all the files and important bits behind it. I made a three screen panel and it's attached with Command Picture Hanging Strips so I can easily access the things I need to.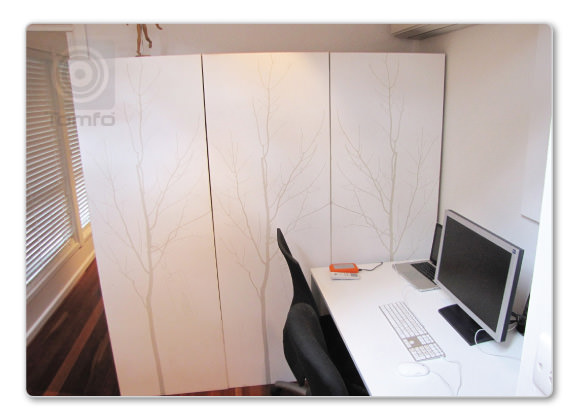 Check out what's behind the screens.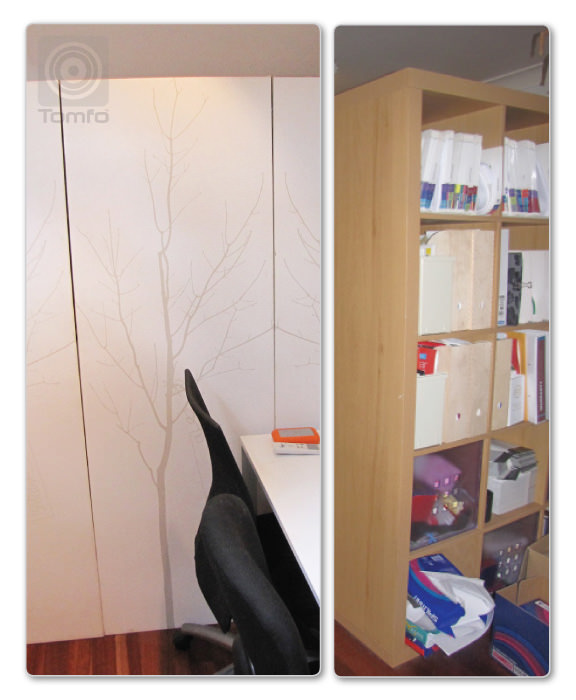 This is what my office used to look like, a bit cluttered and crazy.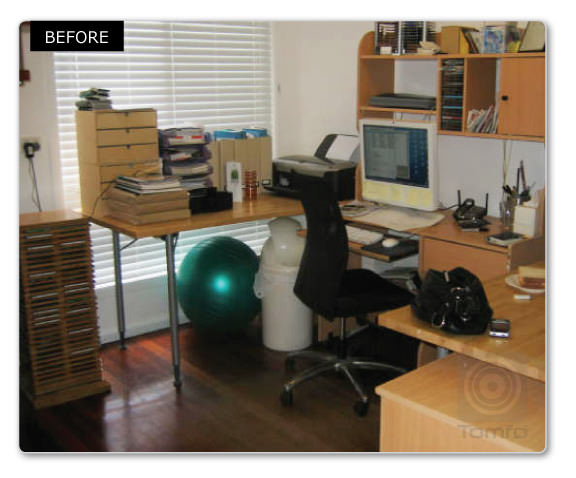 That's better…
I used three sets of drawers and put a large piece of laminate over all three to make one long desk, and all the bits I need are in the drawers below. I saw Mark and Duncan do something like this when they were on The Block in 2010. I am a fan of the block, it's awesome.
Being organised makes such a difference when you work full time and run a family. Come and live with me for a while, I'm getting organised so I can enjoy the things I love.
Live with love