Christmas DIY Lollipop Bouquet Gift – Free Printable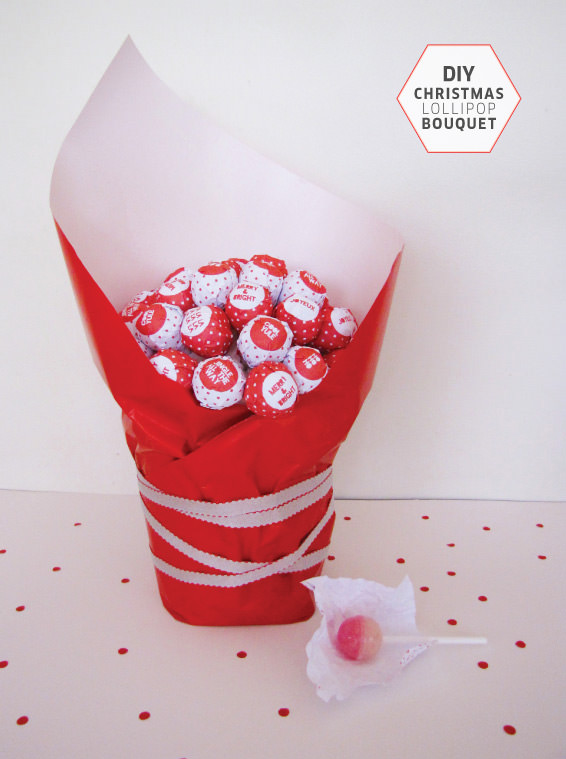 I'm  thrilled to be hijacking the lovely Sonia's blog, Life Love and Hiccups while she is in Dubai with 20 other Nuffnang Blogerati Bloggers.
I'm sharing a DIY Lollipop Bouquet Gift with a free printable over there today.
It's super easy to do and it will make you look like a super mum or dad.
Meanwhile… old cinders here, will be eagerly watching the Instagram shots of these guys having a blast over there.
Did you find my shoe yet Sonia?
Just jokes.
I've met this lady and I must say she is just too awesome for words…
To make this DIY Lollipop Bouquet,
all you need is some round lollipops, my free printable, a styrofoam ball, wrapping paper and a container to whack it all in.
You will need:
1 styrofoam ball (size to fit snuggly in your container)
1 medium size cylinder container 14.7cm dia. from Spotlight or similar
32 Chuppa Chupps
6 x prints of my Lollipop Bouquet Printable on A4 copy paper
Scissors
Cellotape
Red wrapping paper
Ribbon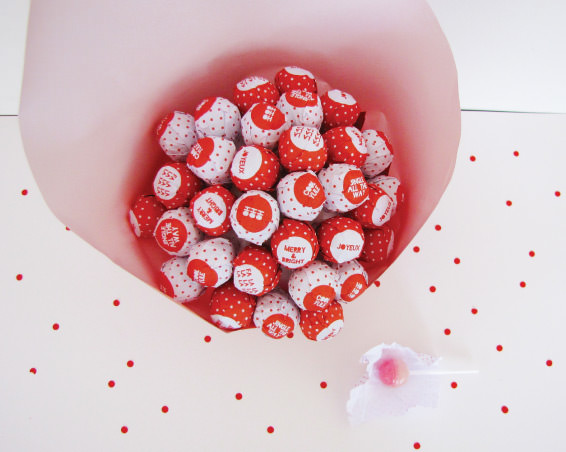 To make the Lollipop Bouquet:
Step 1: Print out 6 x lollipop templates on A4 copy paper and cut out with scissors.
Step 2: Wrap over existing lollipops, twisting and securing with cellotape at the bottom. (I made 32 lollipops.
Step 3: Push them into the styrofoam ball.
Step 4: Position them close so they touch each other. Alternating between messages and colour to make a bouquet on the top half of the ball.

Once you've cover the top of the ball, secure the bouquet in the clear container. (mine was a snug fit so it just pushed it in until it was secure)
Then wrap with red paper, as if you are wrapping a bunch of flowers. Tie with some ribbon and you're done.
DOWNLOAD THE FREE TOMFO-DIY_LOLLIPOP-BOUQUET-TEMPLATE
You might also like to use some of my  Printable Christmas Tags if you want to add a gift tag.
We are off to the little guy's graduation this afternoon and this gift is headed to all his classmates.
I'm sure they will need more sugar to add to the excitement! lol!
I've just got to make sure I get there on time…
it's one of my many faults.
Today, I'm so going to be there early.
I promised.
Are you always late to events and appointments?
Live with Love,

BTW… If you are counting down to Christmas with the kids, why not try this Advent Calendar printable?
You can download this Santa Advent Calendar here, it's easy to do, print out, and add a cotton wool ball every day, once his beard is finished, Santa will be arriving the next morning.
It stops the…. "When is Santa coming", questions and it's a lot of fun too.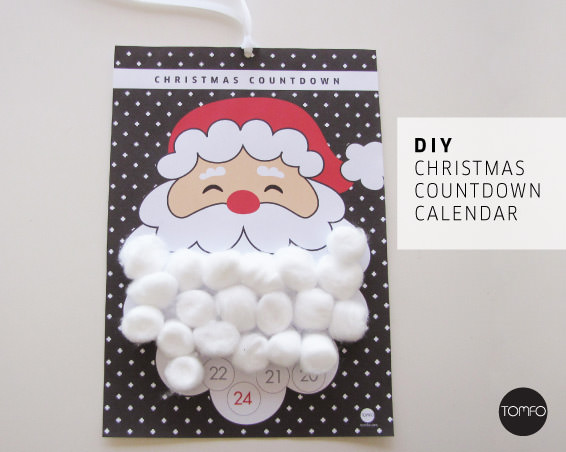 Check out what these clever clogs did with this printable…
Kara at Happy go Lucky blog used Hersey kisses with velcro on our blue Santa Countdown Calendar….a neat idea!
Barbara at Across the Boulevard printed out our Black Santa Countdown version then used a muffin tin as a backing board and used magnetic pom poms. Genius!
Such Clever ladies.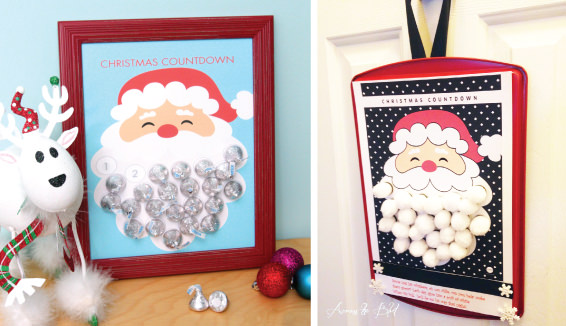 Lot's of people are instagraming the countdown, some have printed out one in each colour for each child, I love seeing what you do with the printable, tag me on instagram with #tomfochristmascountdown
We are playing along with 2 countdowns this year… Our Black Santa and Fisbee the Elf on the Shelf, it's so much fun, enjoy the christmas countdown guys.
Visit Tomfo on Instagram here.
Why not subscribe here so you don't miss a FREEBIE?


Linking up with With Some Grace 
READ MORE POSTS
---