DIY Pallet Shoe Rack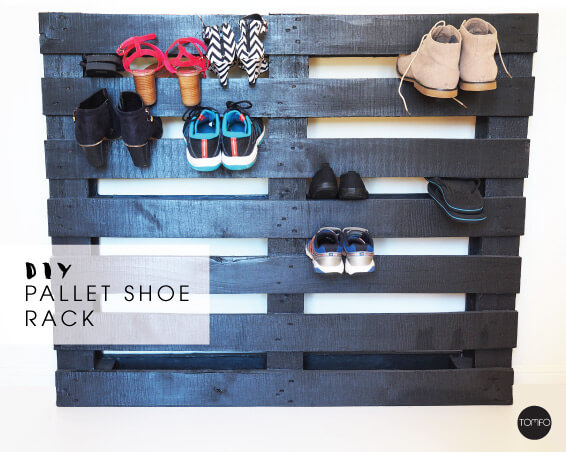 I promised an easy DIY this week.
And here it is.
The easiest shoe rack ever!
How to make this DIY shoe rack using a pallet and some paint.
You will need:
A pallet (I got one for free from my local hardware store)
Black outdoor paint
Paintbrush
Sander
To make:
Lightly sand to get rid of any splinters or rough edges.
Then paint all over.
Once painted, fasten with "L" brackets to the wall and you're done.

I have the perfect spot in  mind.
Just near the garage door..
perfect if you want to save some space.
I've painted it black to match my Yamba Scandi colour scheme, but you could use any colour you fancy.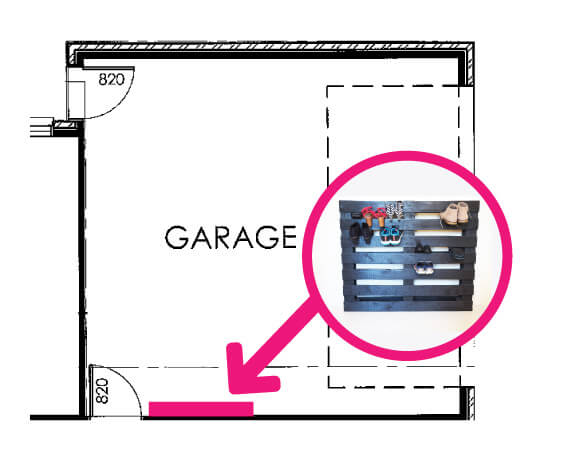 This was super easy to make and the cost was minimal as we got the pallet for free.
I'm thinking a vertical garden might be next on my list.
Have you ever made anything from a pallet?
Have a great weekend guys.
Live with Love,

Linking up with With Some Grace.
PS: House news, the guys have been working in the rain here…
I can't believe it,
But I'll take it.
The roof is on, and we have a front door.
I could just sit and watch this all day.
READ MORE POSTS
---